Discussion Starter
·
#1
·
Hi guys,
I have finally got something to show you guys since I first mentioned it over 4 months ago. I started studying everything I needed to know (and alot that I probably didnt) in order to make a led setup which simulates sunrise/sunset, moonrise/moonset.
So here goes, I will start from the beginning.
The blue leds emit a max of 23 lux
The daylight leds emit a max of 43 lux
They are 1 watt leds which I like because they cost less, they are more efficient and do not produce as much heat.
There are 8 blue and 8 white in total.
I placed the leds into one of those aluminium strips which you run along the edge of carpet. I used some thermal paste between the led's and the strip and used some silicone to hold them in place. The idea is that the stip acts to dissipate the heat produced from the led's.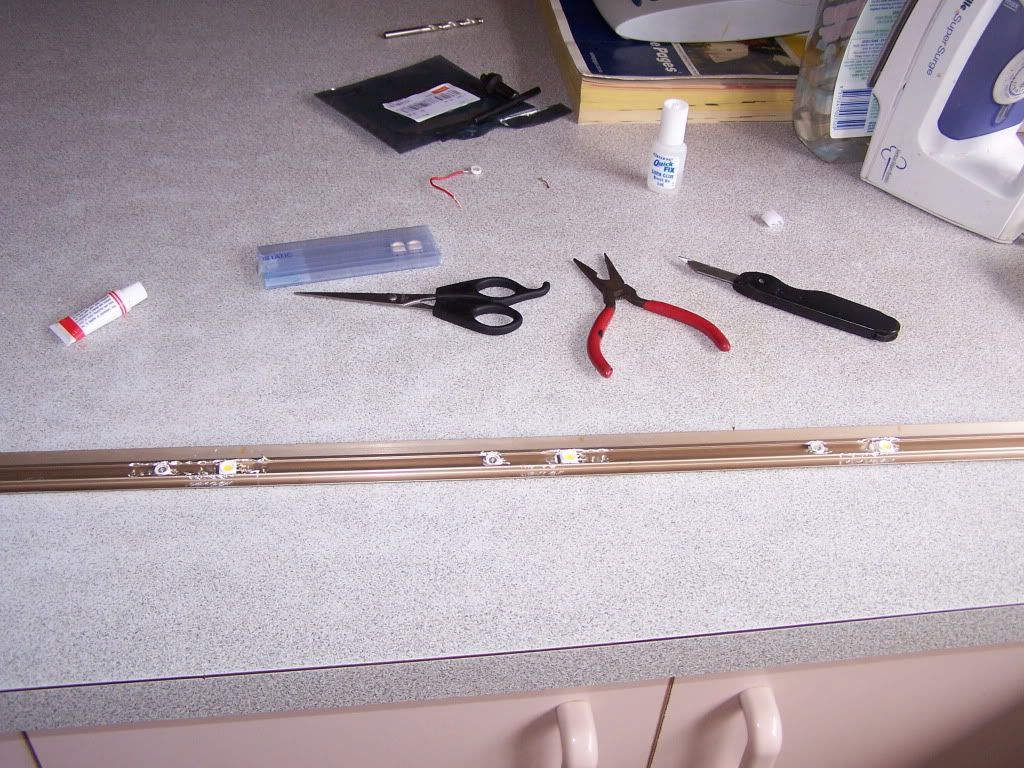 This setup doesn't use any led drivers. Instead I ran alot more wiring and put in a few resistors.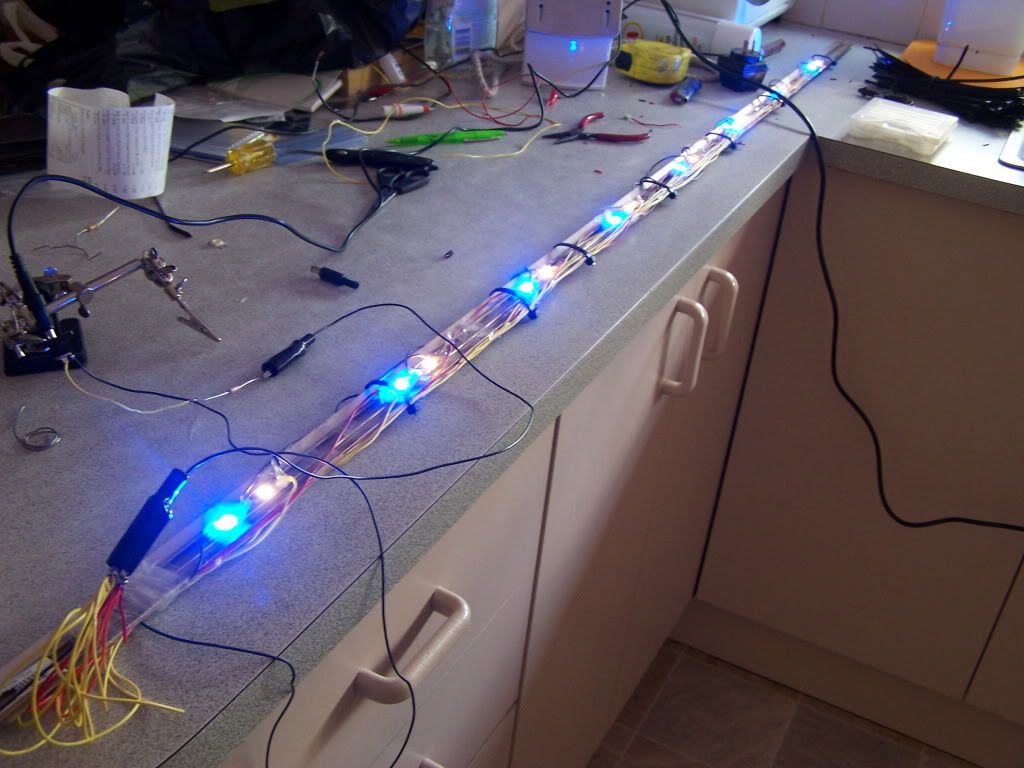 I used a length of 40mm pvc pipe and a grinder to cut out the openings for the leds. After this picture was taken I cut up some softdrink bottles and zip tied the cutouts over top of the light openings. You will see if you look at the youtube video I will link with this post.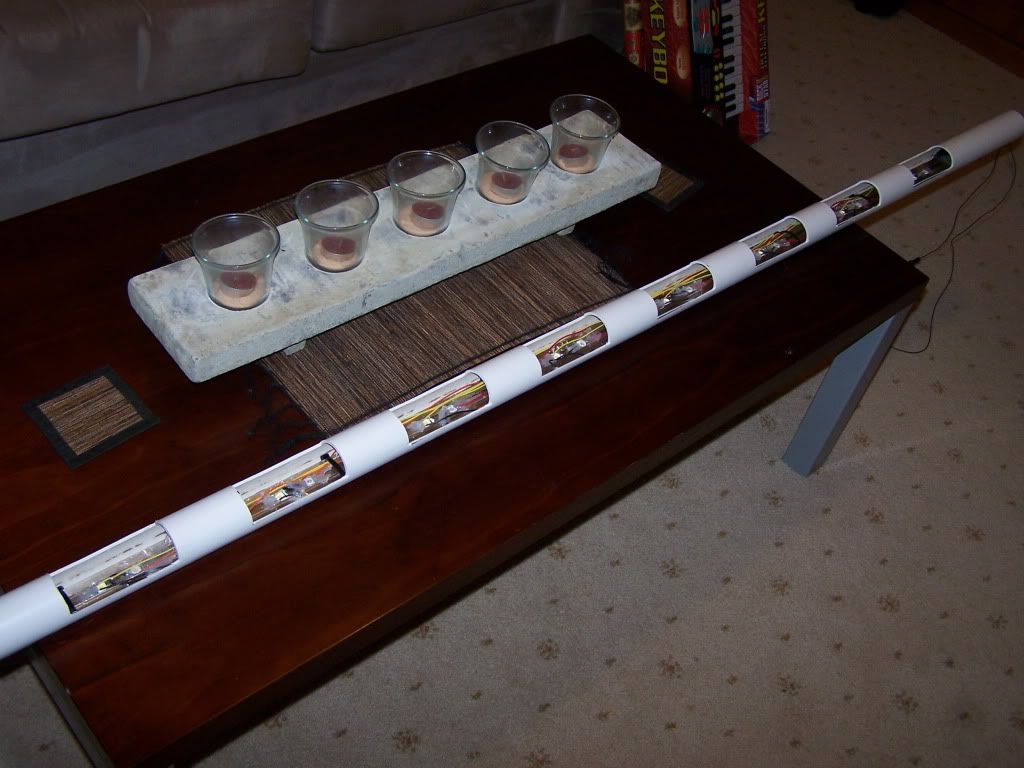 Here is the link to the youtube video:
The video demonstrates the PWM in action. I sped it up so you can see it fading in and out.
http://www.youtube.com/watch?v=2jL9aPsLHuo
http://www.youtube.com/watch?v=kAhdKm3afxo