I thought i'd build one with materials we have laying around and make it look pretty good at the same time.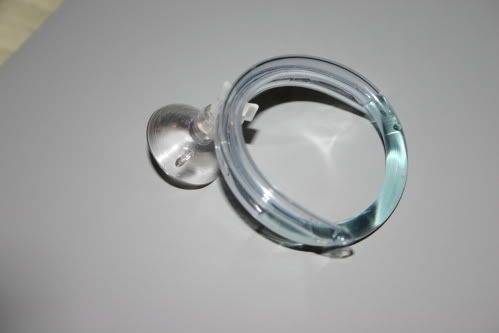 made with nothing but an airline, super glue, distilled water with 3 dkh & ph reactant, and finally a suction cup.
it took me forever to get the distilled water to 3dkh.. I didn't know how little it took with baking soda to change the kh in water. While I was mixing the concoction, the glue was curing.. I used rubberbands to hold the line in place.
oh, it cut the ends on the airline at a bias/angle so to get a bigger surface area.