The plastic endcaps on my Coralife Mini have been cracking and falling apart, so I finally decided to just rip it apart and use the innards for this project. I've also been planning to make a light similar to ADA's Grand Solar for my main show tank for quite some time, and I thought this would be good practice for me as I have no real prior experience working w/ metal. I found aluminum to be only slightly more difficult than working w/ wood, and bending the sheet and getting the endcaps cut to match far more easy than I had feared. In hindsight, I would have over-bent the sheet and then only would have had to use 2 rivets in the top of the fixture rather than 6. Still, once painted I don't think the extra rivets will detract too much from the final appearance.
It's still a work in progress; mainly left to do is finish the base, sand, prime and paint, and then sort out the wiring. As I don't have a particular tank that I want to use this on and for future flexibility, I've designed it to be adjustable in both height and length. Here are some pics of the build process: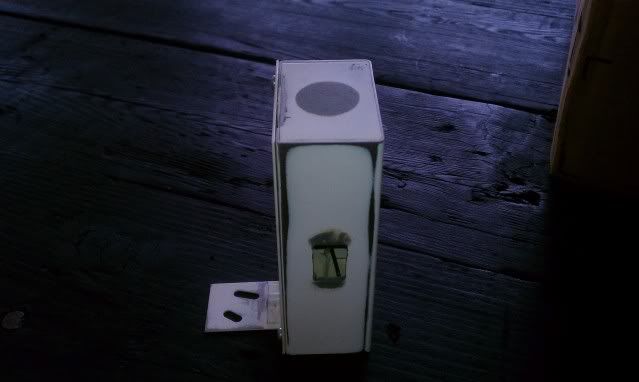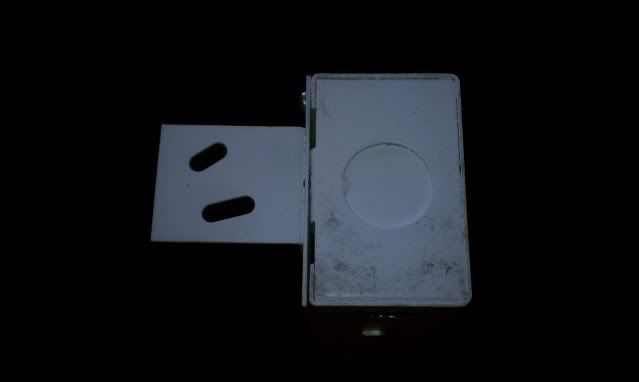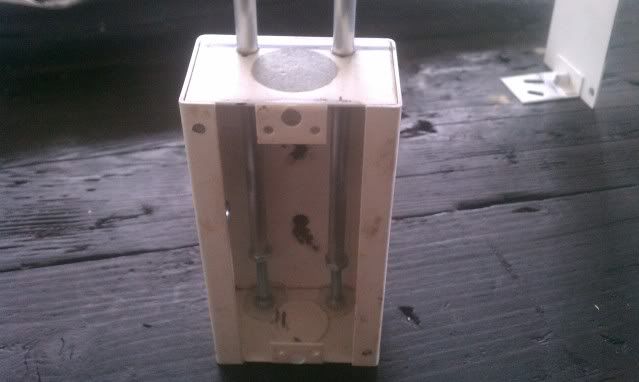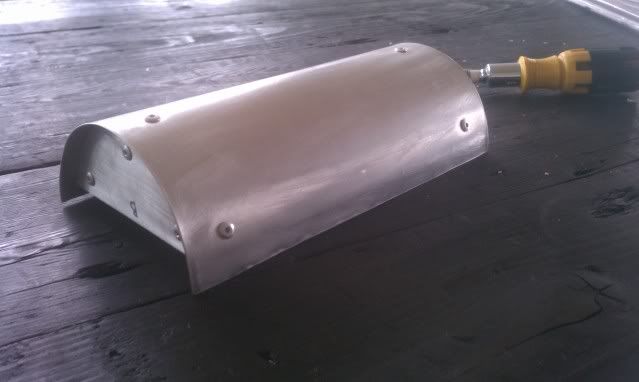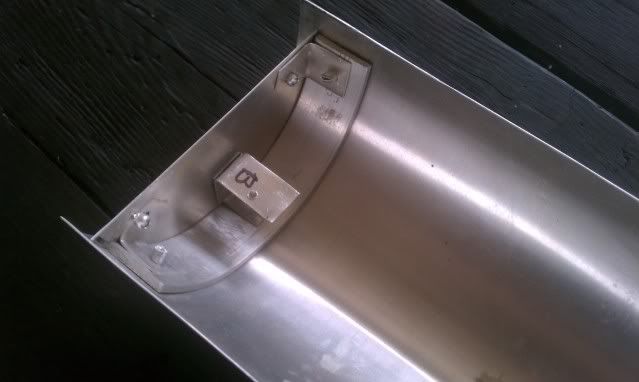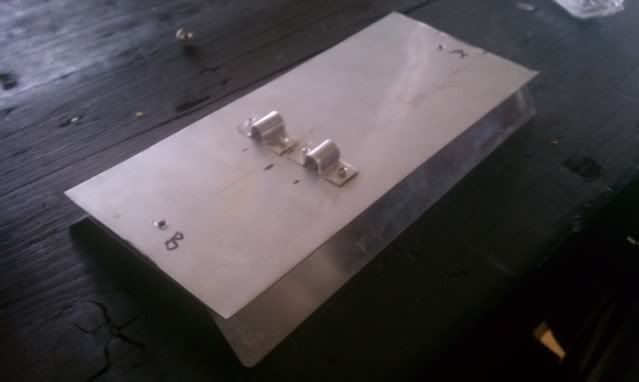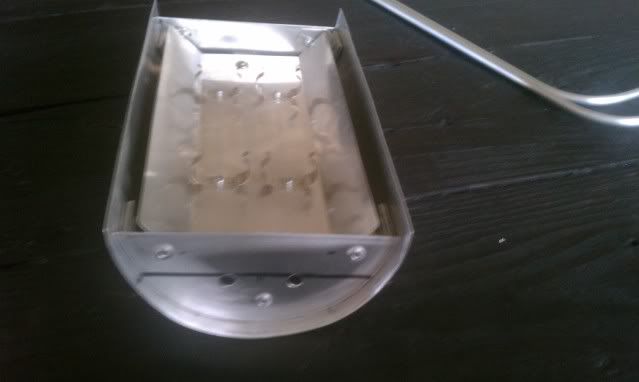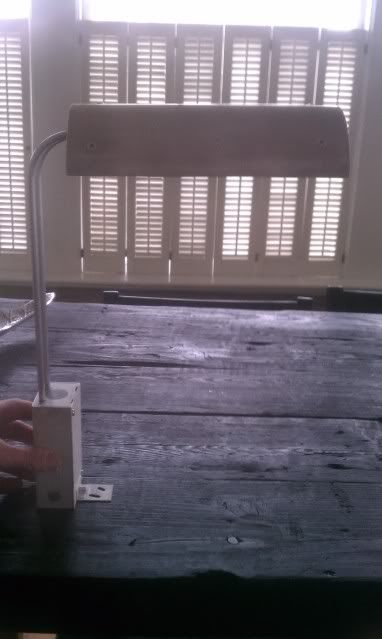 Materials:
0.025" Aluminum sheet
1" x 1/8" Aluminum flat bar
1/4" Aluminum tubing
Junked ballast box from a commercial lighting unit
Rivets
Screws
JB Weld
Metal epoxy
Spray paint (TBD)
Primer
Sand paper
Tools:
Hack saw
Hand riveter
Tin snips
Electric drill
Dremel
Electric sander
Screwdriver
Small pulley for bending the tubing
I'll update this thread when I make more progress. Meantime, if anyone's got questions, please feel free to ask. I know I'm not the first here to want to build a Mini Solar-esque light, and now that they're discontinued, I hope this inspires others to take a stab at building their own too.
Update 04/08/13:
Finished the base, minus some sanding still needed to be done. I drilled multiple holes through the base unit and the sheet, and counter sunk the holes slightly on the bottom of the base so that the bits of JB Weld I threaded through the holes would have more to grab onto. Used steel for the sheet so I could use something thinner that wouldn't flex much. I also went w/ a rather small sized sheet rather than the footprint of an actual tank, as I haven't actually decided what size tank I'll use this on yet. I figure once there's a sheet of foam over it, it won't matter too much that the sheet doesn't extend to all 4 corners of the tank. Still not sure if it'll be stiff enough to hold the final weight of the fixture once it's wired and bulbs are installed, but the ballasts will also be in the base unit and should help.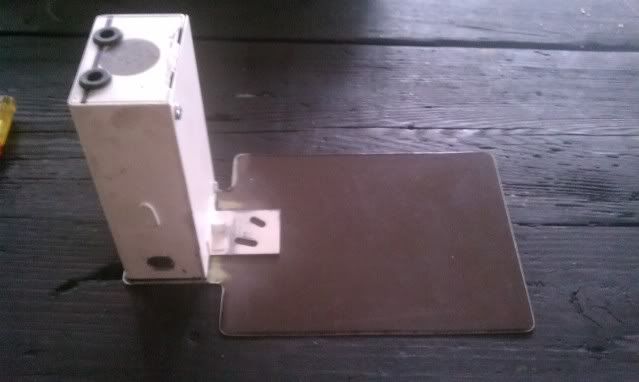 Update 04/09/15:
Sanded and primed. Top coat to come in the next couple weeks (hopefully).
Update 5/30/15:
Crudely carved out some exit holes for the wiring with a hacksaw.
And finally got it painted. Not too shabby if I say so myself.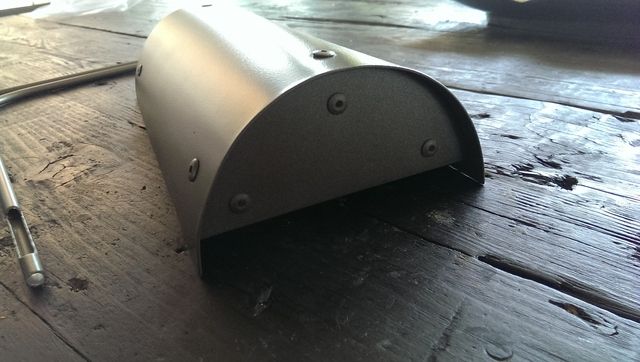 And I now have most of it wired up. It's going to be a tight fit but I think it'll all fit.
Now if I can just find the bulbs for this thing so I can test that it works. I guess that's the problem with taking 2 years to finish a project. No idea where I put them.
Update 5/31/15:
Found the bulbs. And it works! And (pretty much) looks like I'd hoped it would. Final pics: