Discussion Starter
·
#1
·
My first attempt at this. It is for a 70"x30"x24" freshwater tropical tank with sump.
Blue core styrofoam. Cut to size to fit either side of a central weir. Decided on a sedimentary style background.
The lines represent my intended layer separation.
Next I cut the channels. The vertical lines are a rough approximation of a horst and graben fault so I can cleanly separate each side into 2 pieces. This allows me to get the background into the tank through the fairly small openings between the bracing.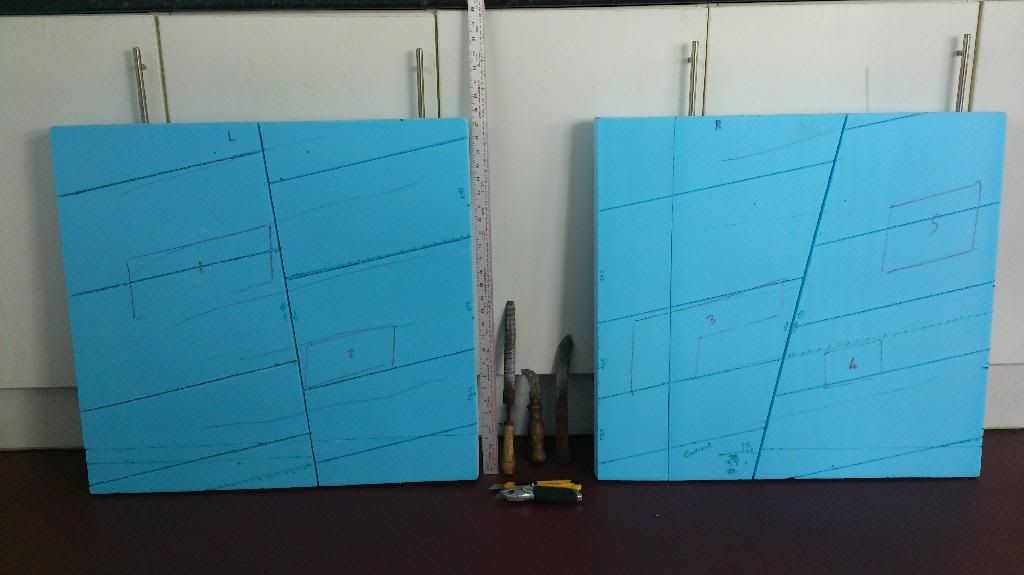 Next I weathered the surface using a wire brush and a woodfile. The lumps were then attached after using a grinder to hollow out the rear faces to form cups I can put plants in. I used aquarium safe silicone to attach and strengthened the placement with cocktail sticks.
After initial weathering, I then used a heat gun to gently melt and smoothen the surface.
Next I painted the background. I'm using non toxic, 100% acrylic paint.
Not sure on my 'artistic' interpretation of sedimentary rock but I'm happy with it for a first attempt.
I will then seal it with g4 pond sealer. This will alter the paintwork a bit but should add, not detract from the final article.