Discussion Starter
·
#1
·
Hey everyone, new here have posted a few times, I have a quick DIY CO2 question.
I have a 20g tank set up, have a few plants already planted, and a few more on the way thanks to Amazozfish
in the swapnshop.
Any-who Ive been tinkering with my diy setup so i can kind of have it set up correctly before i get a ton of plants in.

This is my current set up:


Ocean spray juice bottle
tubbing running to a cylindrical airstone inside of the dank, which is positioned right below a small power head unit, (to chop up/diffuse the co2 bubbles)
here is a picture.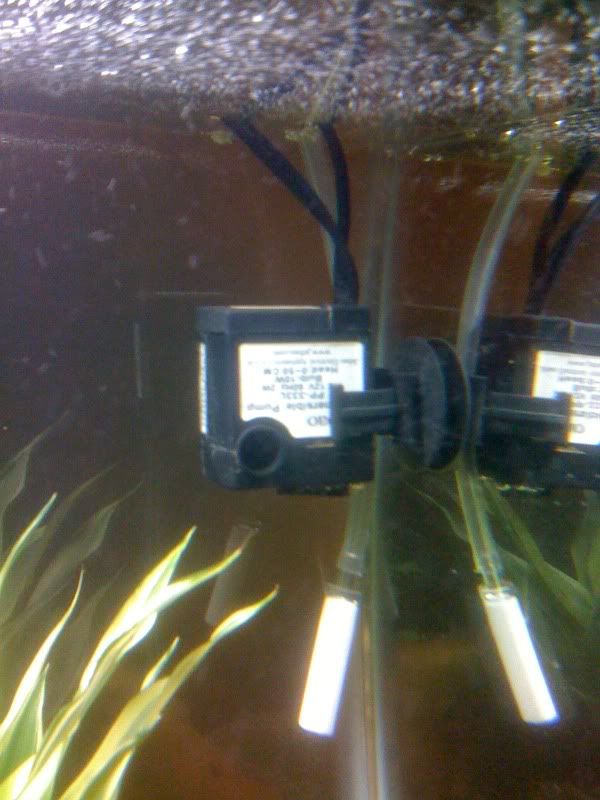 Here's my problem. There are alot of tinny bubbles everywhere. throughout the whole tank, even on top of the water etc. I have a feeling that i made the mixture too strong.
Sooo. i dumped the first batch. ( made with a full cup of sugar and 2 spoonfulls of yeast and filled the bottle mostly fully of water)
Last night i decided to cut the portions.
I used a 1/4th of a cup of sugar and maybe 3/4ths of a spoon of yeast and im essentially having the same problem.
Do you think that the bubbles are being diffused to much?
any help would be shweeet.:confused1::confused1: