This is my 5.5G Shrimp-only tank. This tank is set up with the purpose of providing me with adult shrimp that may be transferred to my 50G as well as continue to be a breeding tank. It currently houses aroun 35-40 juvenile Cherry Red Shrimp.
Dimensions:
16 x 8 x 10 (standard 5.5G)
Substrate:
Soil Master Select - Charcoal
Lighting:
1 x 10W CF bulb in metal dome fixture
Filtration:
Marineland Duetto 50 submersible w/ coarse sponge fit around base
Heater:
Elite 50W
CO2:
None
Ferts:
None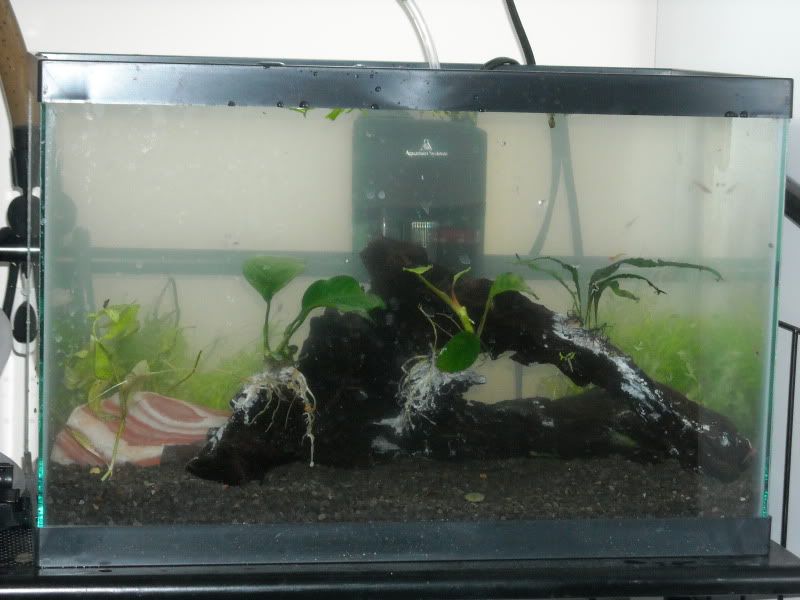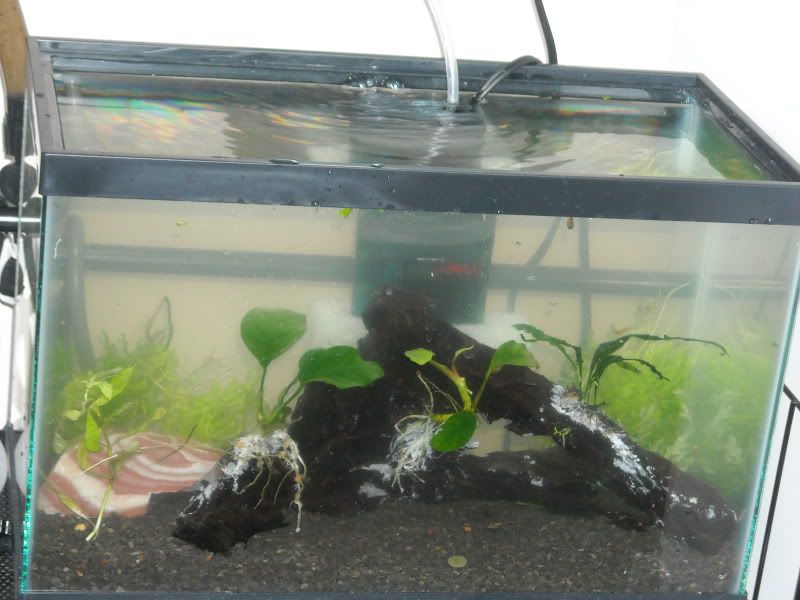 From above
The duetto 50
The dome light
Acclimating Shrimp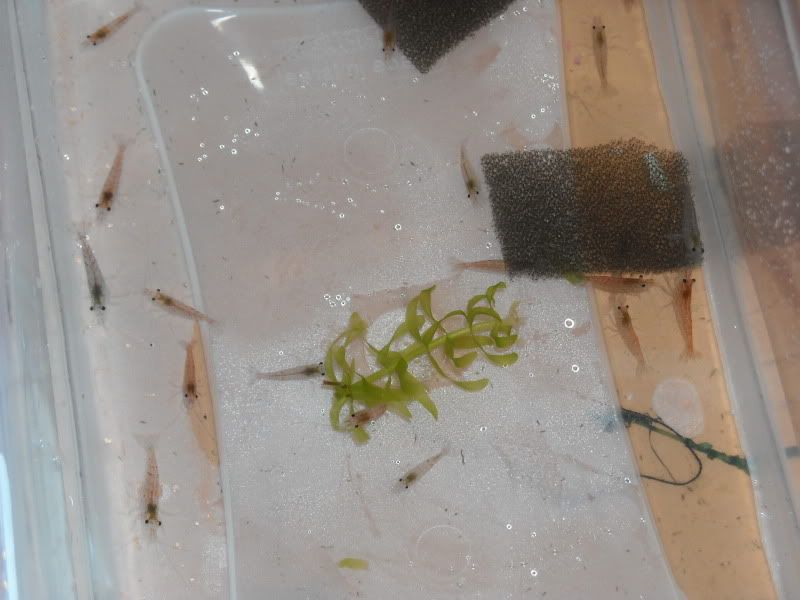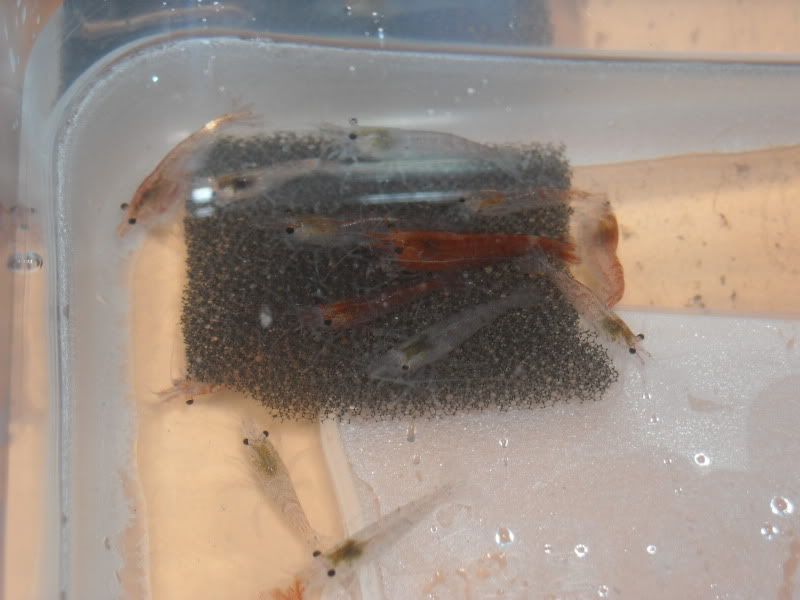 Enjoying their new home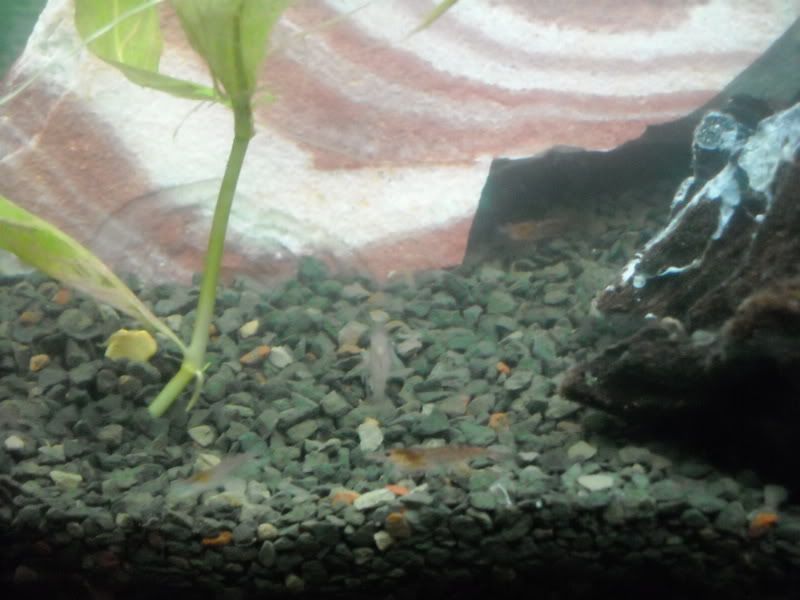 The super glue seems to have "run" down the driftwood from the roots... Will this residue go away?
Current plants are:
3-4 stems of Hygrophila Difformis (Water Wisteria) in each back corner
1 single stem of Sunset Hygro in front left corner
2 small Anubias Nanas attached to driftwood
1 small Java Fern attached to driftwood
I should be receiveing moss this upcoming week, that I will use to cover the rock and maybe some of the driftwood. I have some mesh waiting to attempt a "moss carpet."
Oh, and the driftwood is Malaysian.