This is my new 2.5G shrimp-only tank that I keep next to my 10G tank at the office:
http://www.plantedtank.net/forums/tank-journals-photo-album/93936-devinwolfes-office-10g.html
I plan to eventually move some adults over to the 10G once they're big enough that the Cardinals won't bother them. I am hoping to get them to breed in this tank, but have zero experience in doing so.
The driftwood is a perfect fit for this tiny tank. (thanks a lot AzFishKid!) The Java Fern and freshly added Anubias Minia seem to attract a lot of shrimp to their roots.
I should have some moss coming in next week to cover that rock and maybe part of the driftwood. I also have a couple more small rocks that I may experiment with.
Dimensions:
12 x 6 x 8 (standard 2.5G)
Substrate:
Soil Master Select - Charcoal
Lighting:
1 x 15W CF in metal dome fixture
Filtration:
Hagen Elite "Stingray" 5G submersible
added foam to the back so tiny shrimp can't crawl inside
Heater:
Elite 25W
CO2:
None
Ferts:
None
Stock:
25ish Cherry Red Shrimp
"The Rock" - kinds like it uncovered, but i need moss in there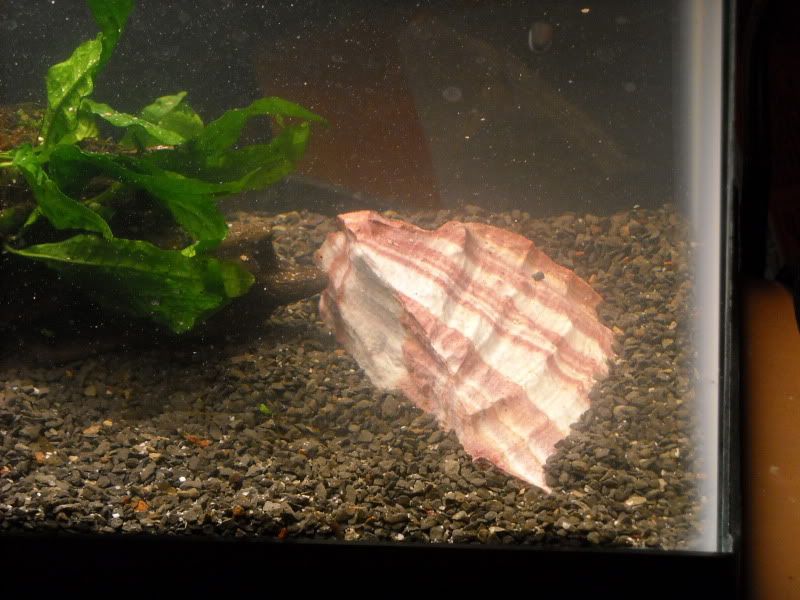 After adding today's stems (perhaps a bit large for this 2.5)
The little guys acclimating (Epicfish sells AWESOME shrimp, not one DOA)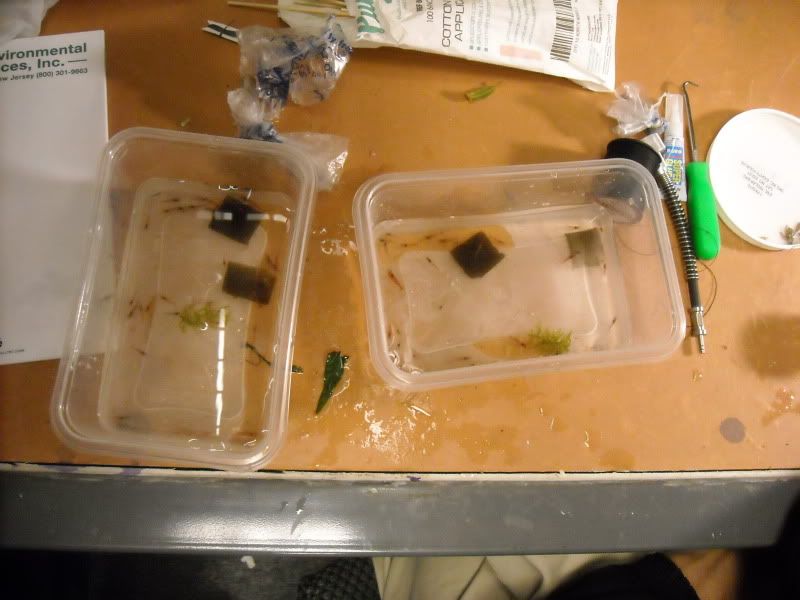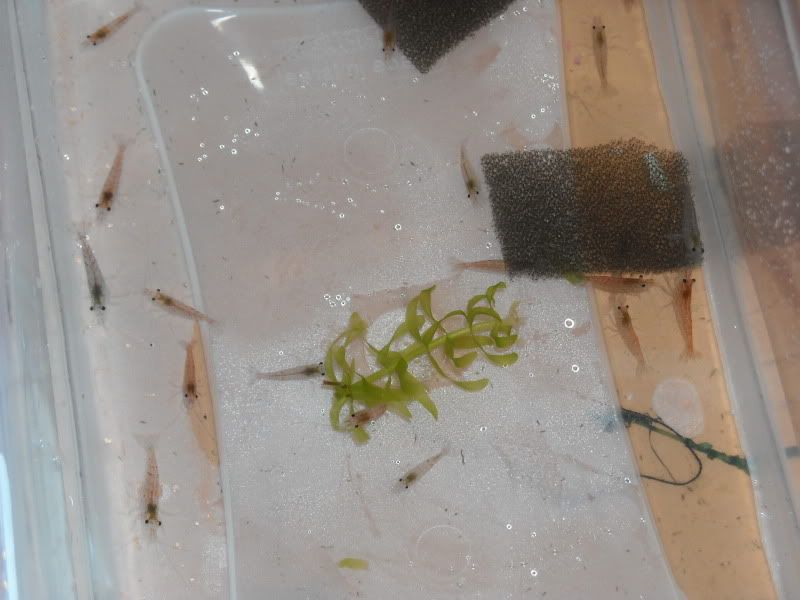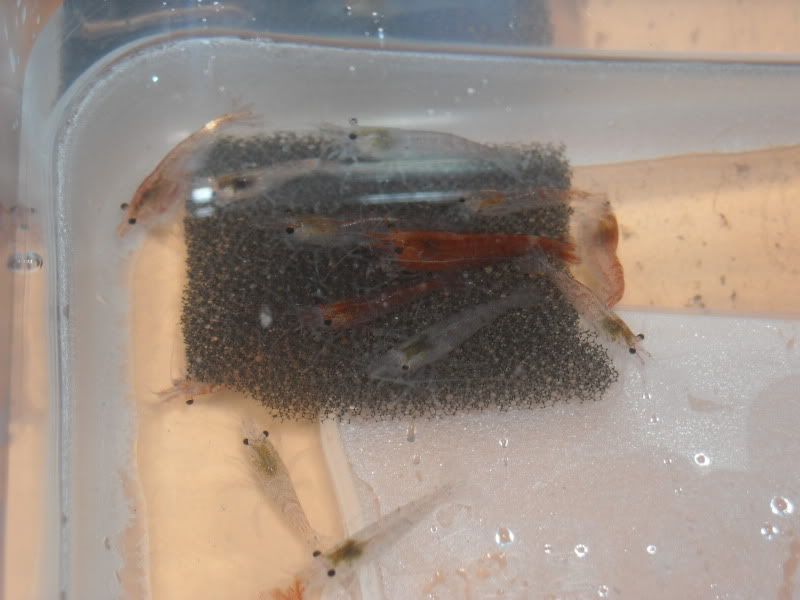 Some of the little guys hanging out under the fern and driftwood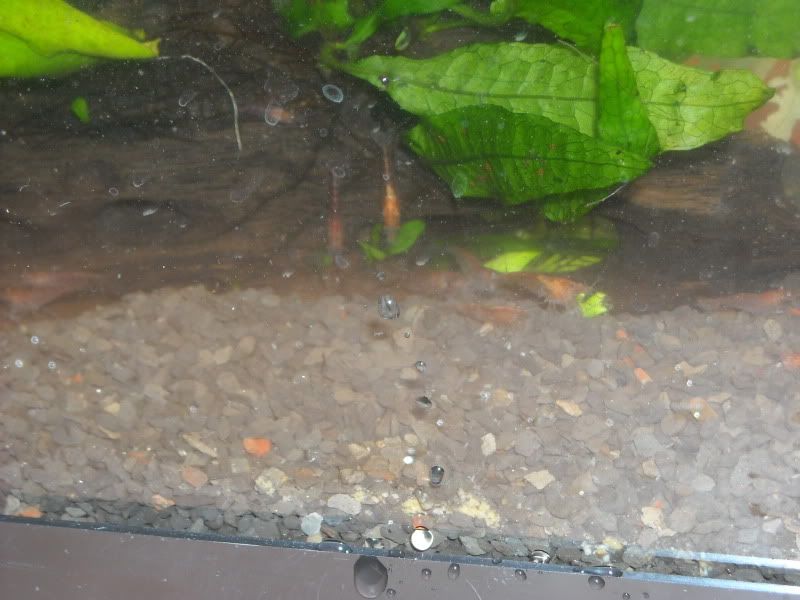 FTS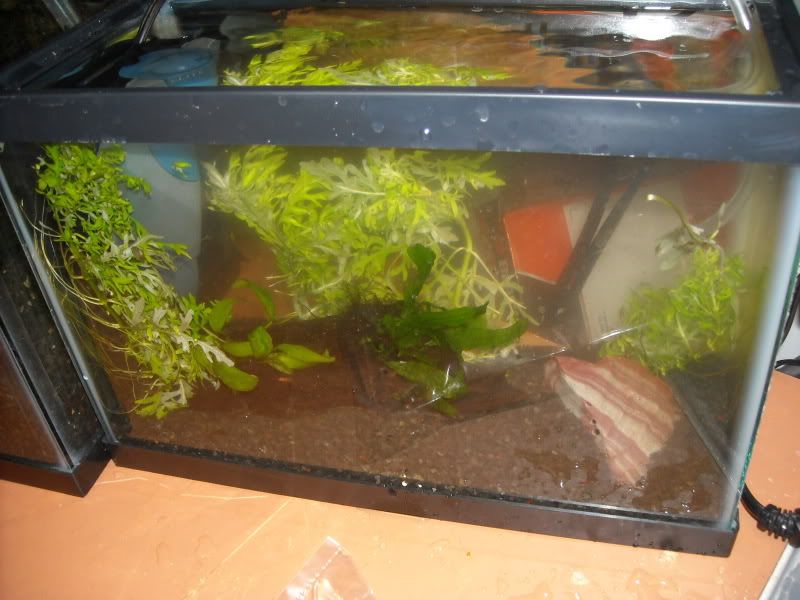 From above
So far I really like the shrimp, now I just have to hope I don't screw this up.