I currently have to tanks running. The 10 gallon I set up about 3 weeks ago. I let it cycle with some random plants and just yesterday added some moss and have it close to where I want it. I'm not sure what to do with the rock/wood layout but its not permanent and I think I am going to let the moss overtake the tank in the long run anyway.
10 gallon Deep Blue Professional tank with tinted background
Aquasoil Amazonia regular
Eheim 2213
No heater, no CO2, no ferts
Flora:
Dwarf Sagitaria
Christmas Moss
Luwigia Red-hopefully down the road
Fauna:
Scarlet Badis-coming this week
Pond Snails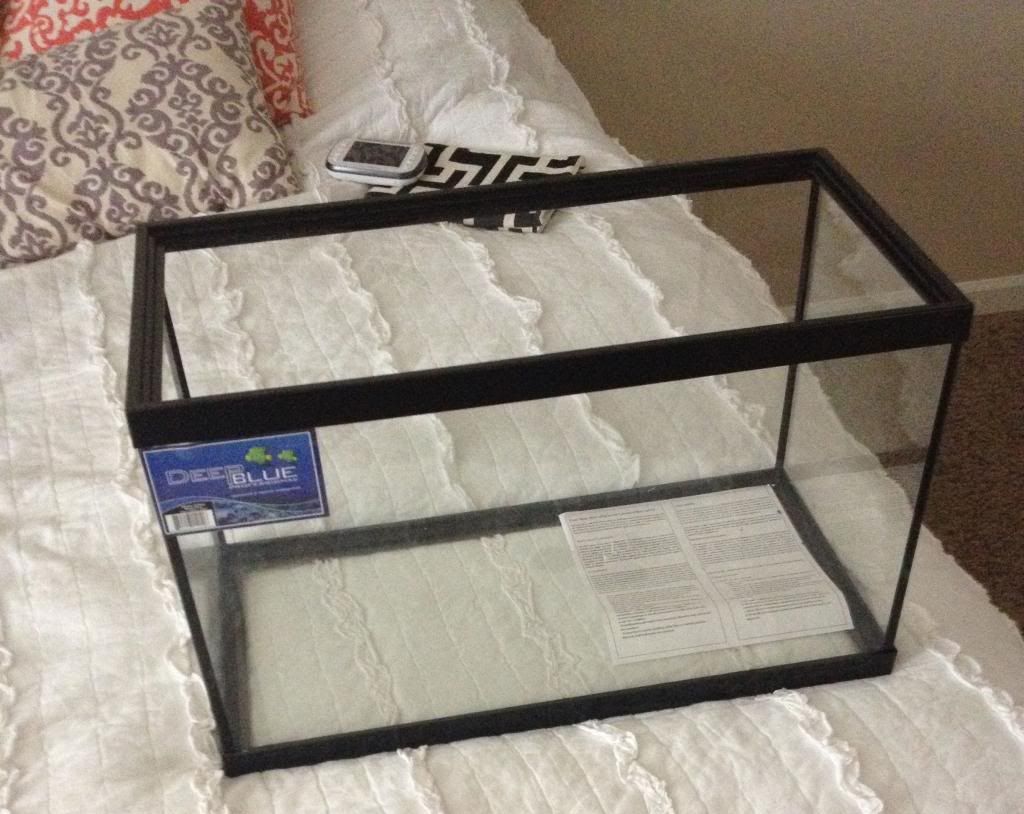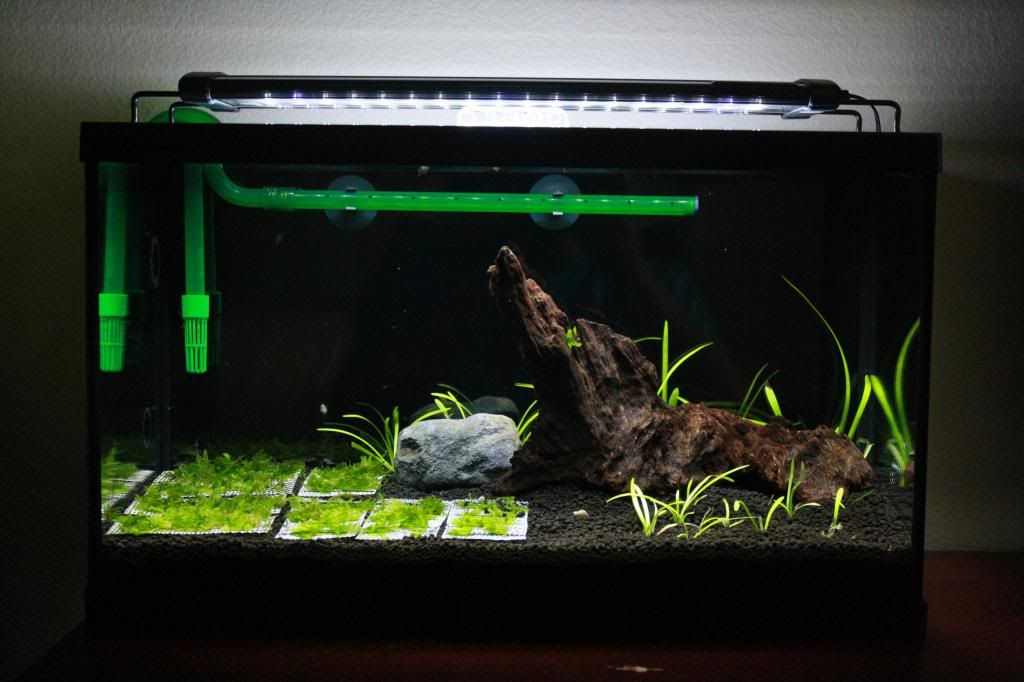 A pic with my phone: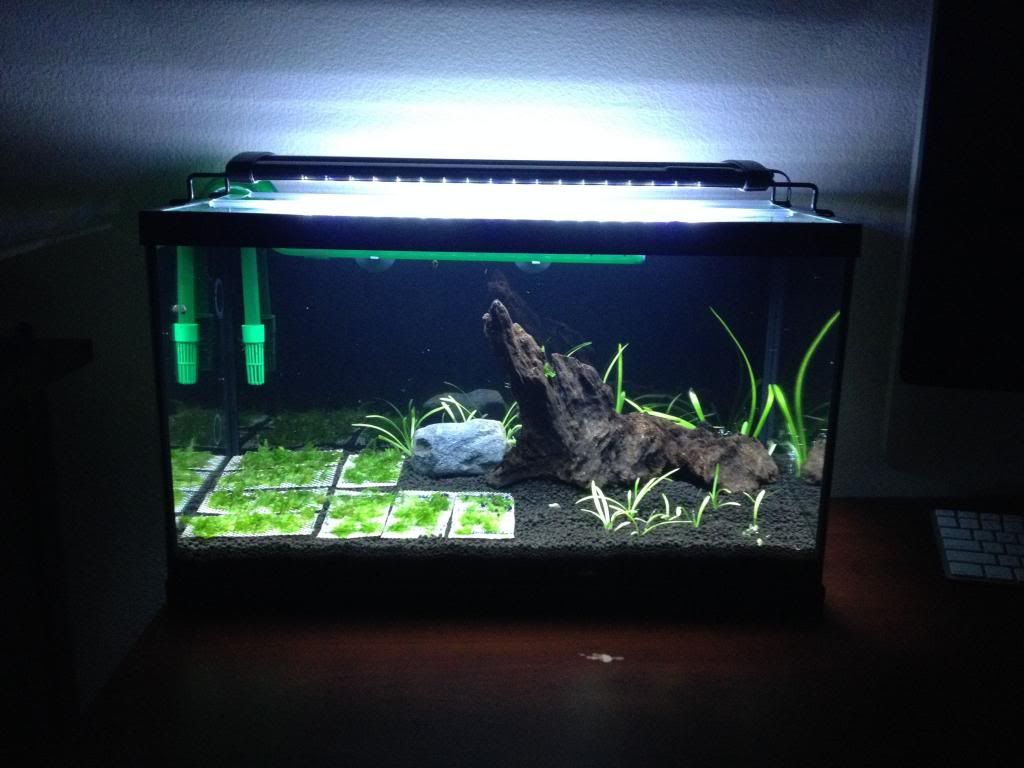 A pic of the top, with a DBP glass lid. These lids have a clear hinge which is nice.