EDIT: Pico is no longer for sale. I ended up tearing it down and moving the shrimp and DHG to a new tank.
As the title says, I'm selling a fully established ~1/4 gallon pico complete with its flora, fauna, and hardscape. Here's the bowl: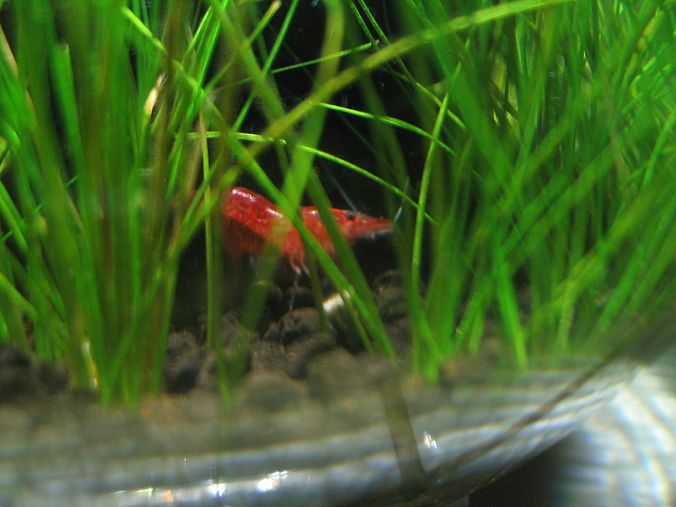 The pico consists of:
- Glass bowl
- ADA Aquasoil Amazonia
- Dwarf hairgrass (lots of it!)
- A few Salvinia and duckweed floaters
- 4 red cherry shrimp (one female was berried last I saw her)
- 2 round black river stones (central hardscape)
I will also include a packet of algae wafers as shrimp food.
Sorry, lamp is NOT included! You'll have to find your own light source. I think this bowl would work well in a windowsill.
Easy maintenance: I change 1/2 of the water every weekend and top off as needed. No ferts, no heater.
Asking
$30
for all! You will have to pick up. Post here or send me a PM if interested.