Discussion Starter
·
#1
·
So some of you guys may have seen my recently built 4 gallon long shrimp tank with CRS in it. If you haven't go check it out in my sig. Anyway, I actually really like these long and shallow tanks. I've been doing a lot of reading and research on Taiwan bees and caridinas and there's still a lot of mystery to these shrimp when breeding them together. So i decided to make an even longer and shallow tank. I wanted to try experimenting with breeding so I added a divider to my tank. The stability of a longer tank with the convenience of two smaller tanks.
Tank Dimensions: 48L x 6W x 7H (inches) - 8 Gallons Long
Tank Material: 1/4 Inch Acrylic
Substrate: Ada Aquasoil Amazonia New
Filtration: Eheim 2213 Classic Canister Filter / 2 Sponge Filters
Lighting: Small T25 bulb ( Will Upgrade )
Heater: 50 Watts
Airpump: Tetra Whisper 60 (Not quiet at all. Good thing the tanks in my kitchen)
Plants: TBA
Shrimp: TBA
Note: Some items listed above has been ordered and is still in the process of shipping.
Machine cutting the acrylic
Carbide Edge Smoothing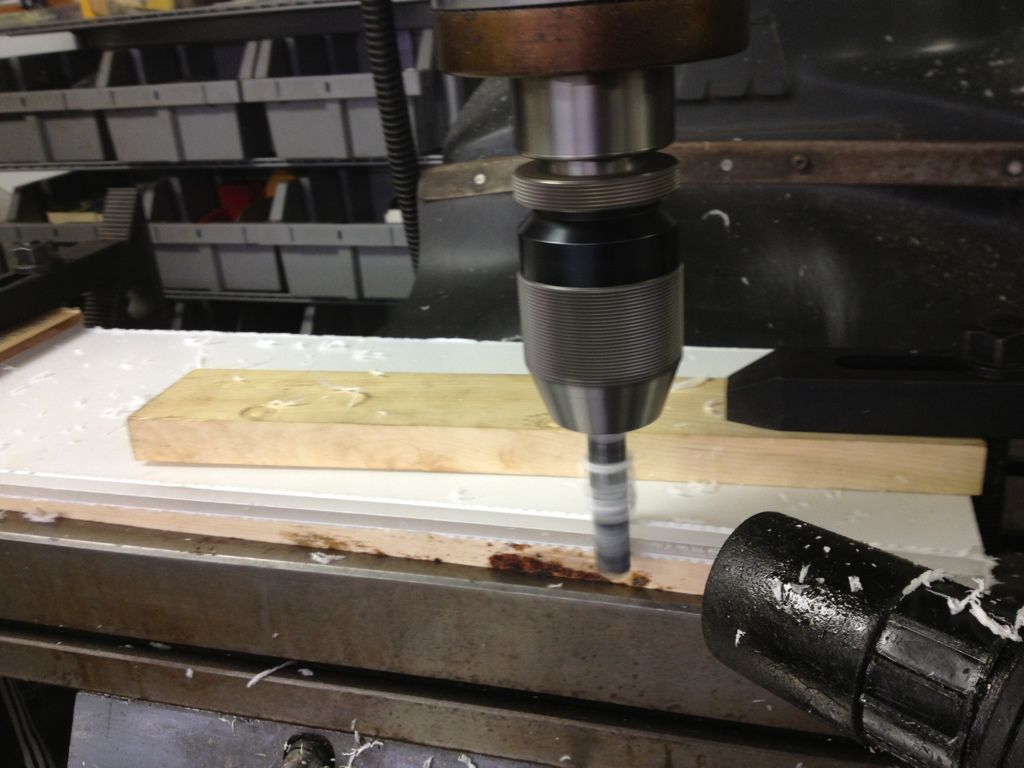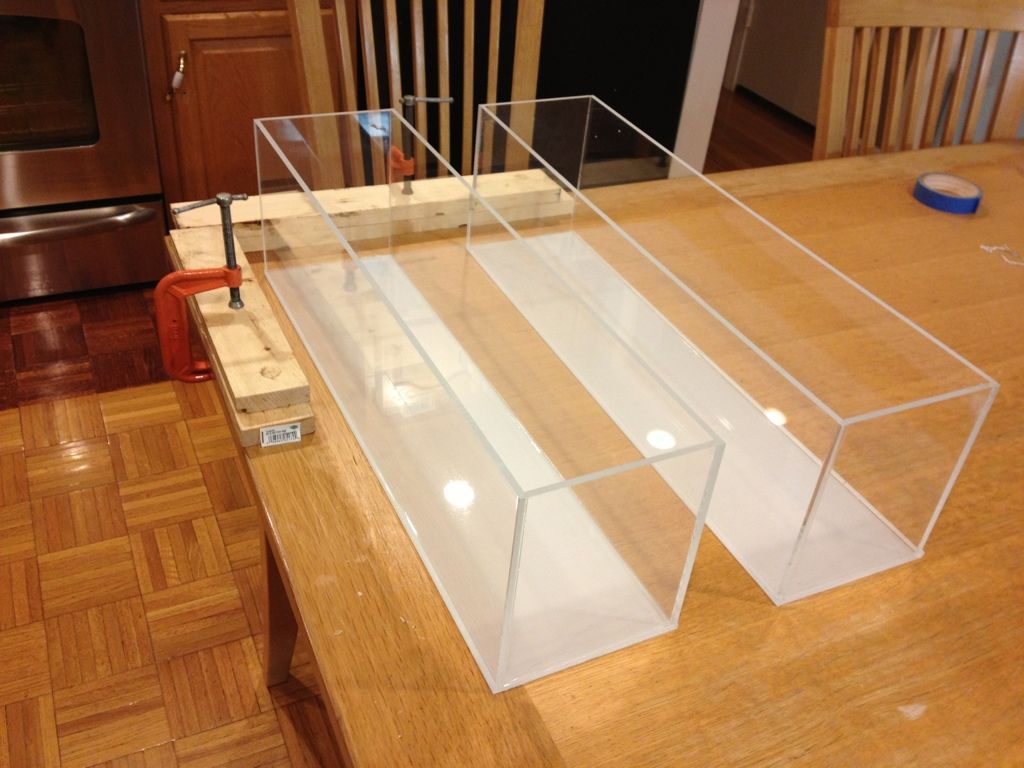 Okay so by now you guys guessed it, my setup is actually two 4 gallon tanks in one setup. But I mean i guess it's the same thing as one tank with a divider in it. Right? My plans for filtering this tank is to use to sponge filters that shoot the water to the opposite tank. On top of that I'm going to do a 2 inlet/inflow conversion to my eheim canister. I might need you guys help on ideas on how to do it. One intake on each side. Ill probably end up doing a custom spray bar that adds water to both tanks. Technically it'll be one tank filtered with the setup I'm going to make.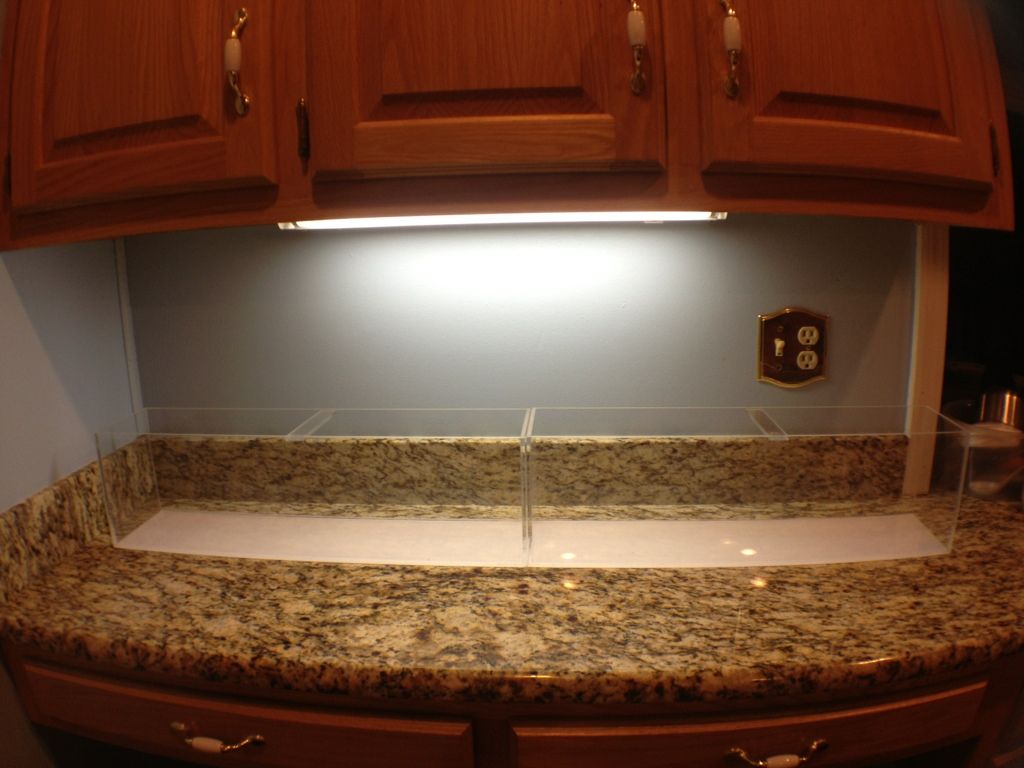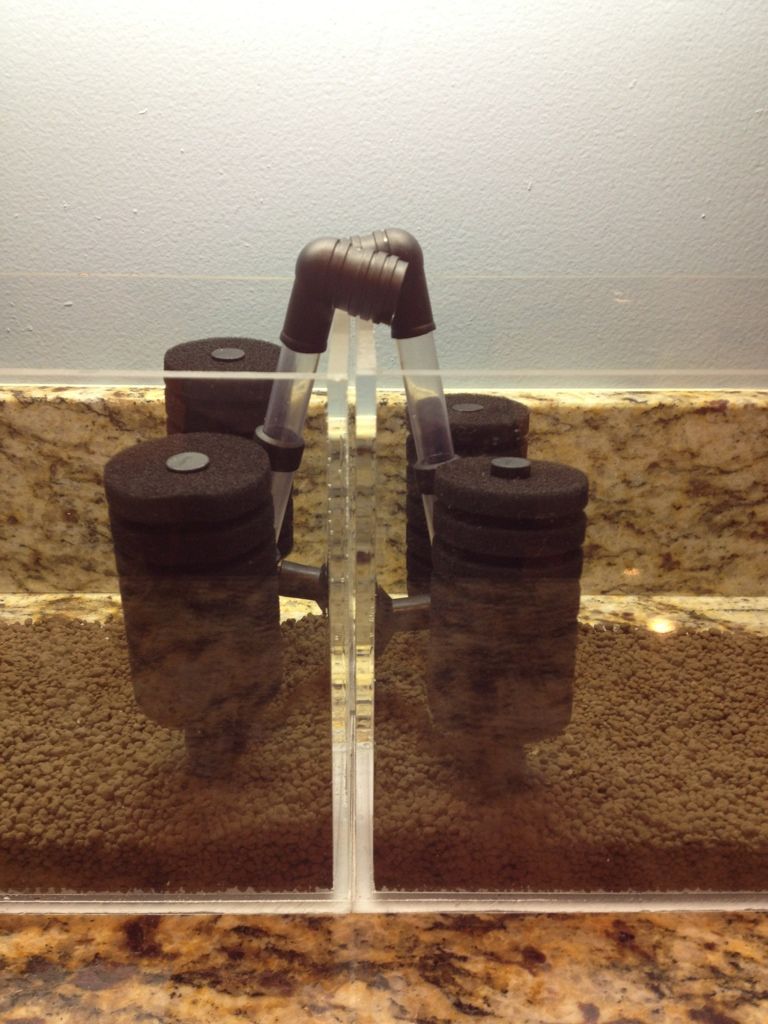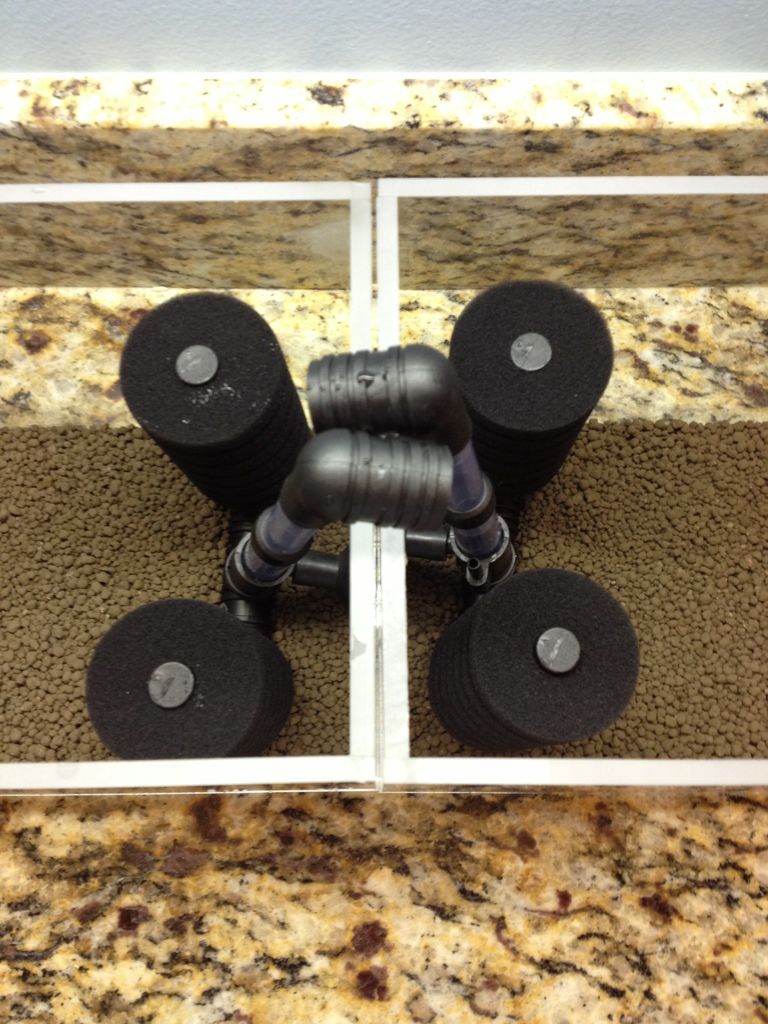 I added Coontail and Anacharis for the time being to cycling the ammonia and soak up everything. Now time to play the waiting game.