So I had this Deep Blue 3 Gallon Long tank for some time now. I just had a huge planaria infestation and couldnt get rid of them with 3 high dosage of safeguard so I decided to take all of my shrimps out and soak my tank and my plants in 1 huge dosage of safeguard. Planaria is now gone, and I have rinsed my plants and sand multiple times.
Tank: Deep Blue 3 Gallon Long
18x6x7
Lighting: Beamswork 36-40" 129 Led Fixture
Filtration: 1 Small Sponge Filter
I'm not sure if this counts as extra filtration but I have
2 Small
,
2 Medium
, and
1 Large Breeder Box
all hanging from all the sides except the front of the tank. In each breeder box I have a 1inch thick piece of filtration sponge on of the breeder box, topped by gravel and then plants. This is in all of the breeder boxes.
I'm using a marina whisper air pump with dual outlets for 60 gallon. Surprisingly I adjusted the valves that came with the breeder boxes and i found the right level of air going through each breeder box so that there is little to no noise that comes from the bubbles.
Substrate: Just regular black sand from petco. Its only a Neo/Moss tank anyway.
Plants:
Wild Willow Moss
Rose Moss
Fissiden and Mini Fissiden
Green Blanket Moss
Flame Moss
Pearl Moss
Weeping Moss
Singapore Moss
Marimo Ball
Dwarf Water Lettuce
Duckweed
Animals:
Painted Fire Red (Medium Breeder Box Front)
Blue Velvets (Medium Breeder Box Back)
Blue Chocolates (Main Tank)
Blue Ramshorn (Large Breeder Box)
Before you guys start saying anything, the PFR and BV are not going to be housed there permenantly. I'm currently building a custom tank for them to go in. (Housed Seperately).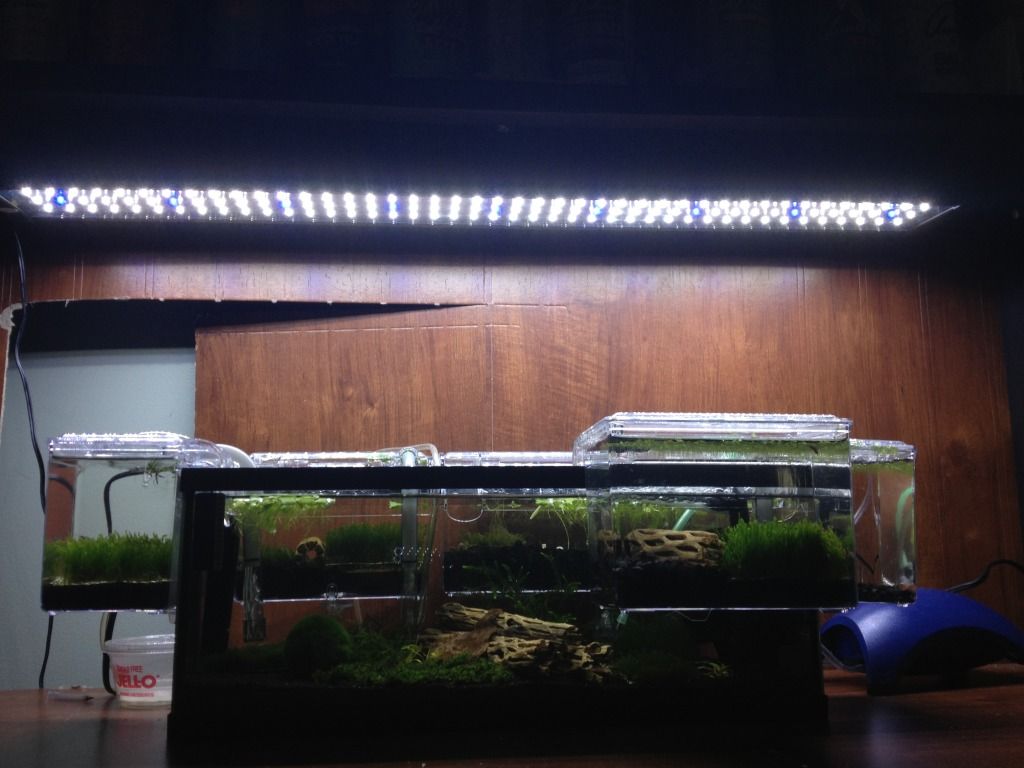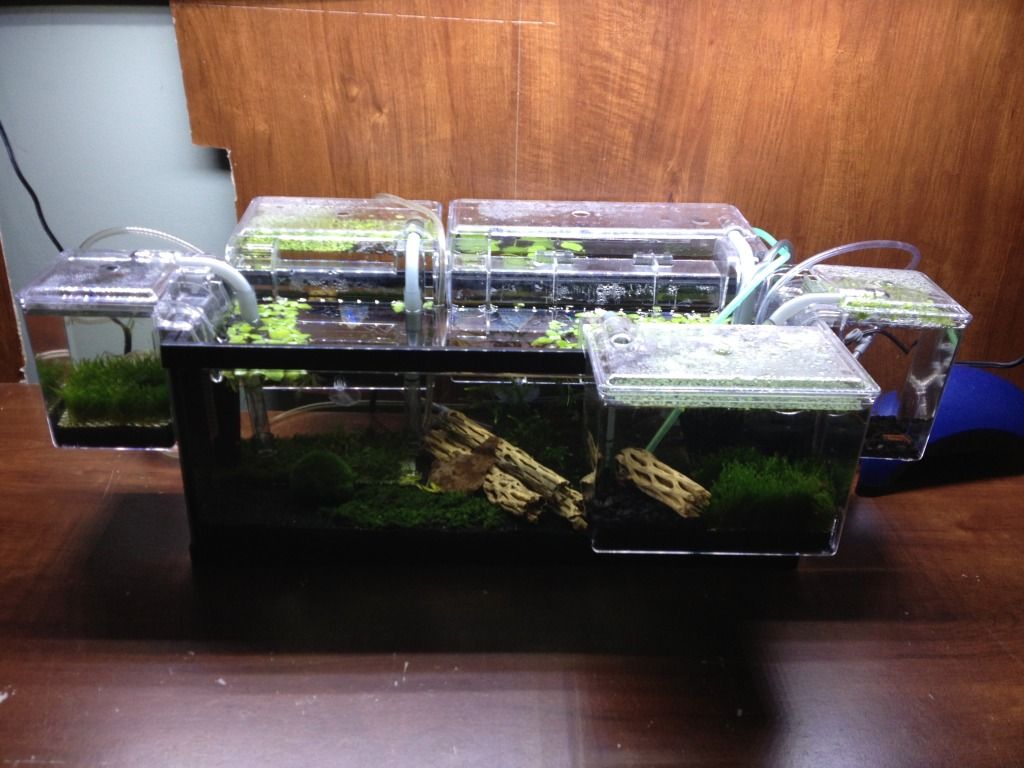 Pictures of Shrimp Coming Soon