Just an update: trimmed hc down to ground. Heavily trimmed riccia. Added plant: hygrophila pinnitifida to right rear, behind D. Diandra. Shuffled rocks around to make room for crypt nurii ( expected to receive next week and will be placed behind and to the right of my crypt wendtii (brown)
Notes:
1. I'm thinking of phasing out my riccia and letting the hc and e.belem occupy that space.
2. Phasing out the mid-background rock formation in hopes of crypt nurii occupying that space. Trying to tie the left and right scape with plants in a slope formation to the right, as previously suggested by member plecostomouse (posted in this thread).
3. My buces on the right are not doing well. I keep reading these are hardy but not for me. Not sure what's going on. Seen my ram and other fish nibble at the dying leaves on occassion. Buces on the left side (a bit shaded) are doing a lot better.
Pics:
Mini pelia tips growing slowly. Will probably try to reattach healthy growth to wood and discard the melted/ black pelia when can.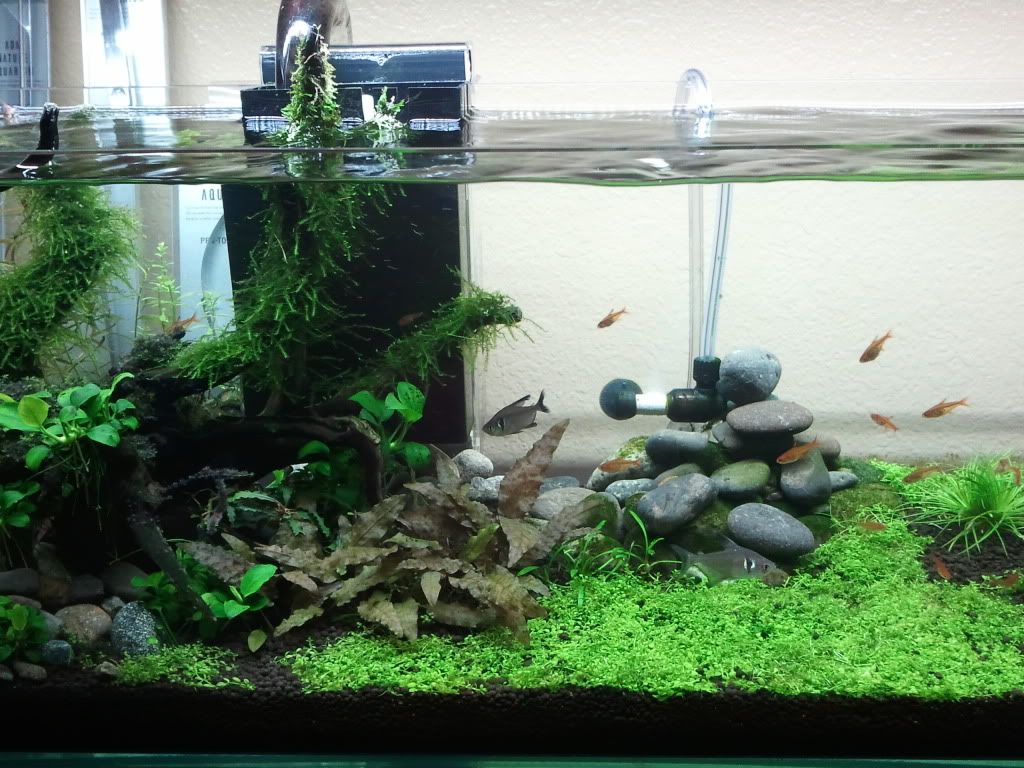 Erio kimberly (left rear). Lovely plant but just can't get it positioned right to suit this aquascape the best.
Pinnitifida behind diandra. Experimenting with how this plant is gonna look in this scape.
Buces not doing so hot. I was hoping they would take root to the branch wood by now.