Discussion Starter
·
#1
·
And then there was one. I'm going to shut down all my tanks and make this my one and only. I'm leaning towards expanding on my river rock scape but my add some Iwagumi fusion to it. Time will tell. Gonna take this project slow.
Decided water evaporation was to quick on my previous nano tanks and hated the hard water lines it created. So I'm going sump. Got a Aqueon modular model 1 sump. Yes I know, could've made my own (which I have in the past) but with time contraints and family responsibilities, I rather just buy stuff now a days.
Got the Mr. Aqua 12 gal tank today from an LFS and water testing it for now. I saw an Aqueon 33 long tank and loved it but can't go away from the rimless look now. Kind of wonder why Aqueon doesn't get into the rimmless aquarium arena and make some extra bucks.
Notice the Eshopps nano overflow box is not meant for rimless tanks. The water level would be way to low so I need to build some sort of contraption to lift the overflow to a higher level.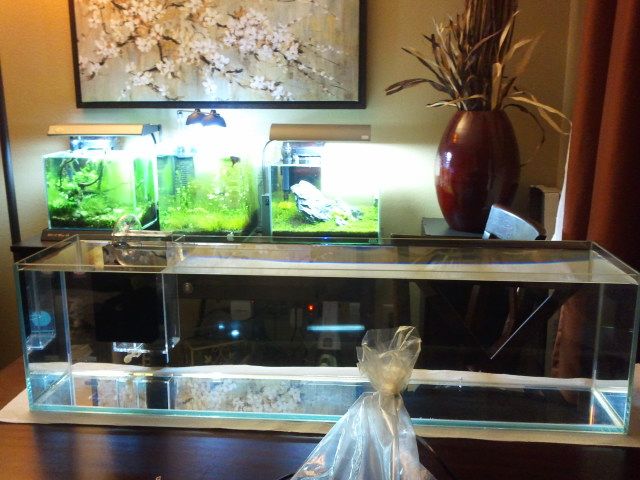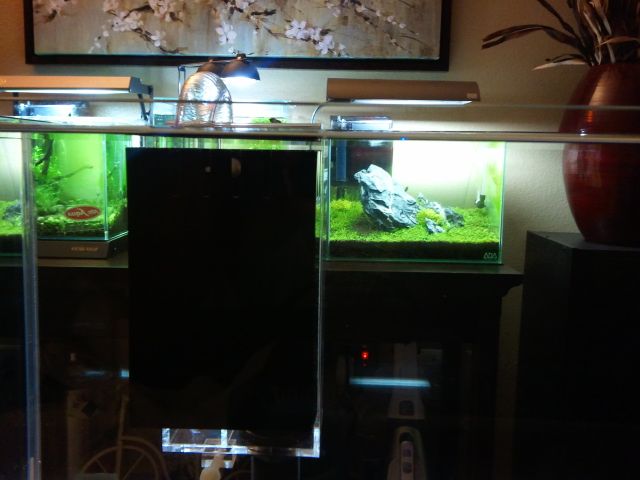 That's it for now. Going to work on my master list of stuffs later. Still deciding on if I'm going with the Finnex Ray II 7k/7K LED fixture but I'm leaning towards that particular light.