***PRICE REDUCTION***
I tore down my 40 breeder and am selling the plants I can't fit into my other tanks. This is the tank everything is coming from a few months ago, it was actually much, much fuller when I tore it down. It had malaysian trumpet snails and assassin snails (only a few very small ones) and some algae on the older leaves of the plants.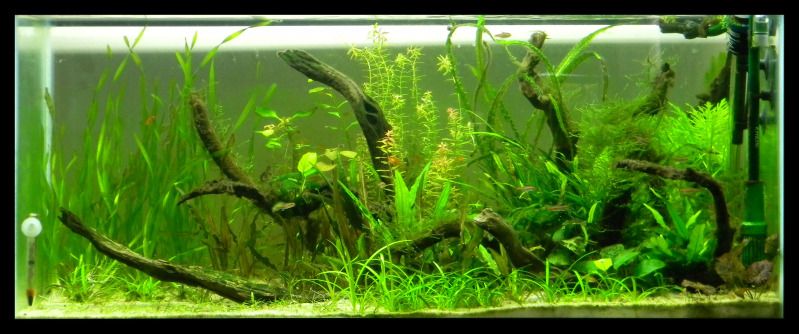 Shipping will be $6 for flat rate priority box for small orders. $12 for medium flat rate priority box if you want everything. I will ship on Monday.
First up, mixed crypt wendtii bronze and green. I have 4 large adult mother plants, and about 13 daughters, some of which are almost large enough to be mother plants themselves.
All plants - $15 + $6 shipping
I also have some corkscrew sag (no picture, you can see it in the back left-hand corner in the full-tank shot) enough to fill a 32 oz. deli cup. It has some dwarf sag mixed in. All of it for $15 shipped or if you want everything (all crypts and all corkscrew sag) it will be $27 + $12 shipping for medium box.