Discussion Starter
·
#1
·
For the past few months I've been trying to find some driftwood locally. Either at the beach or on the edge of rivers and such. Found some decent looking pieces, but nothing that really stood out to me.
Yesterday, my older brother came up to me a piece of wood(who now owns the house we grew up in), that he had found on top of our old mantle, that has been sitting there since I was probably 8 or even younger. I can't believe I never noticed it.....
Kinda looks like a screaming melted face to me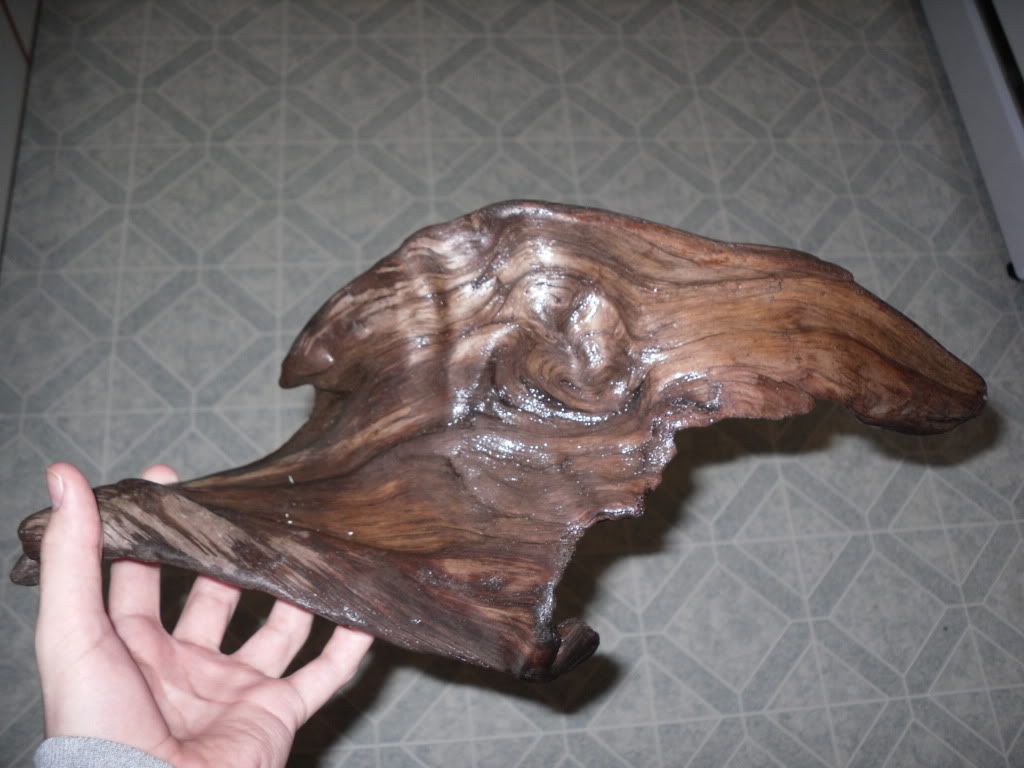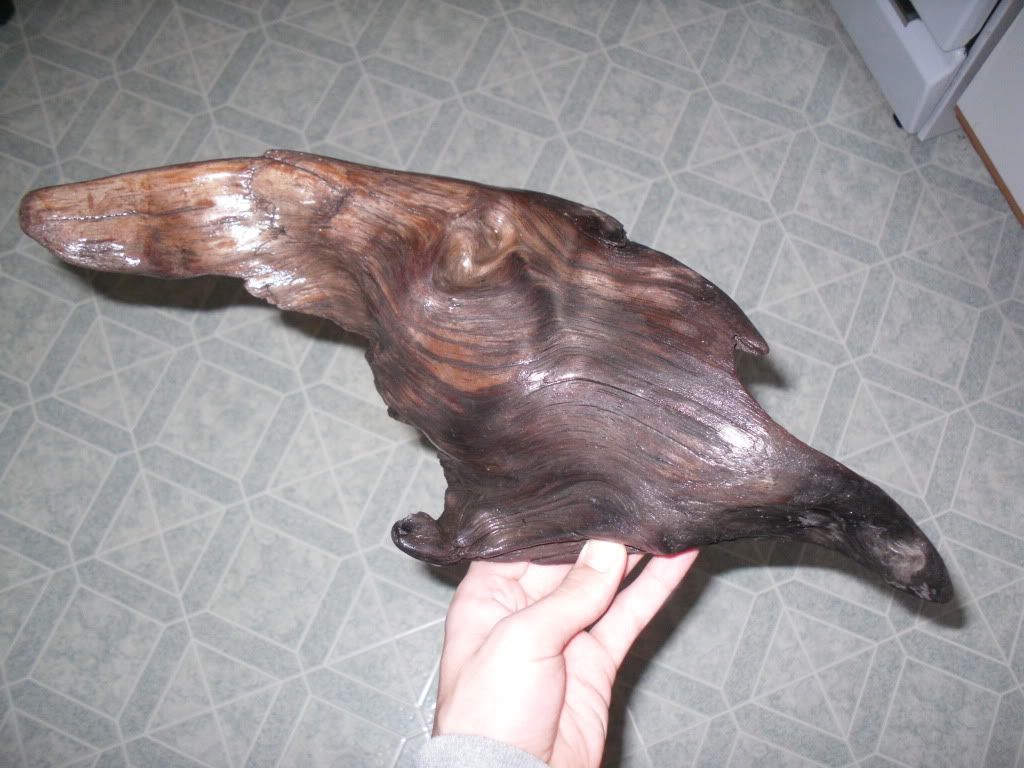 As soon as this gets water logged enough to sink, I think it will fit nicely in my 29g.