Discussion Starter
·
#1
·
Hey Everyone,
I thought i'd post up a 'journal' of setting up the new tank.
Information:
Tank - 18x10x12" (35L/9G)
Filtration - Jebo 501 Hang on Filter
Co2 - Hydor NRG co2 system
Lighting - 2x 36W tubes, aqua sun compact reflector
Substrate - Laterite, Garnet sand, Red sea Flora base, 2-3mm brown gravel: in that order.
Heater - Vitapet 50W heater
Ferts - Seachem Flourish liquid and seachem flourish root tabs
Flora - Glosso, pearl grass, rotala, anubias, swords and java fern. Still
thinking about what plants i will use...
Fish - Most likely some neons and maybe a pair of rams.
Im wondering if i should go for driftwood or rocks, please give me your opinions
I think thats pretty much everything
Im still waiting on most of the stuff to arrive from ASA over the easter break, so i will post up stacks more photos then.
Heres The pics so far... The tank has some water marks that dont want to come off
but when the water is in the tank, you can barely see them
Close up of the laterite (bottom) and Garnet sand (top)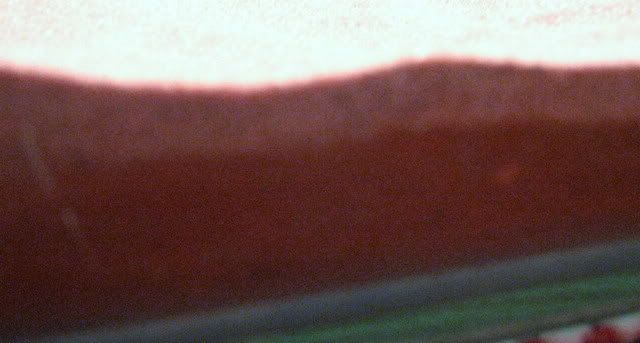 side View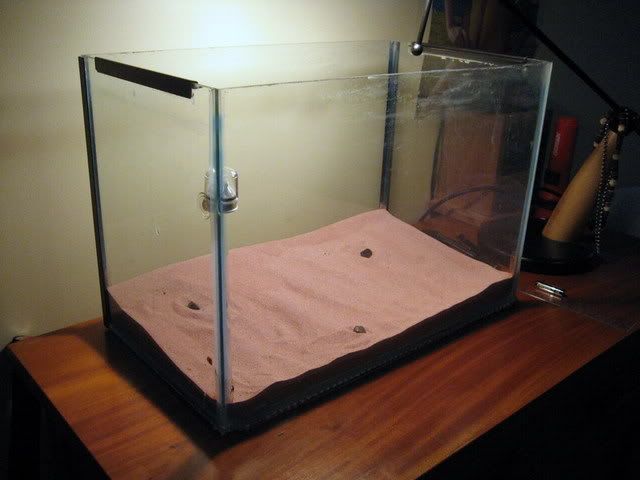 Front view. The little black things are the flourish tabs for root growth or something lol.