Discussion Starter
·
#1
·
I have a tank I call it the mixer, in it I have CBS (all female, with golden gene), golden (male and female but removed a while back), TBs (BKK, WR extreme), Crystal White Shrimps (the transparent with white strip ones, not golden or snowwhite), and some mischlings.
A SS CBS female was berried and gave birth to about 20 shrimplets ranging from SSS/SS/S CBS and a few golden. These golden looked a bit weird (I have some golden babies so I know what they look like), at first, I though this CBS was knocked up by a golden so the offspring are in all forms, and the golden babies are just low grade so they look different from others.
Now these are about a month old, so I put the macro lens on my iphone and took a few pics last night to see what they really look like. And here are the pic. Are they just low grade golden? Or do you think the CWS was the father?
First, my CWS,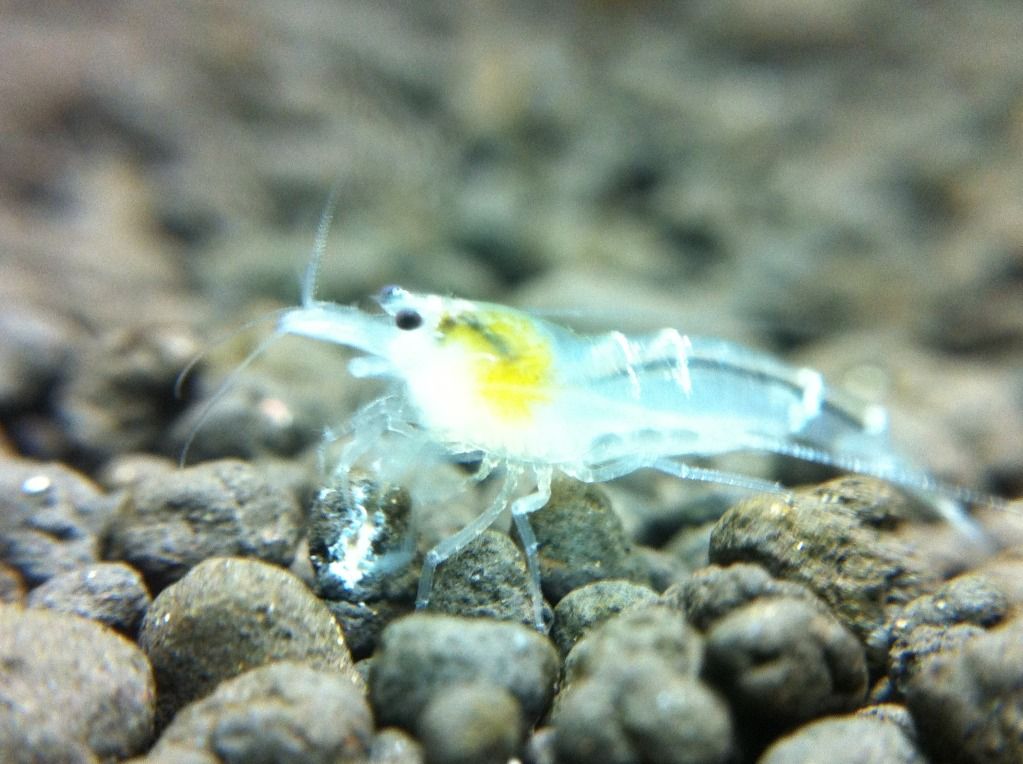 The babies, you can see the transparent section on the back as you can see through it and see what's inside the belly.