Update 04/27/14
Well unfortunately no one had any comments... :icon_mad:
I'll update this post anyway.
Got my new LED and CO2 setup rolling. Also decided to redo part of the scape. And finally I have begun NPK and Fe dosing in addition to the usual Flourish.
Here is the top and below the tank. The first is the Dutch planted from Build My LED, and the back is a Finnex Planted+. I'm running an oversized canister filter, the Rena XP2 rated for up to 75 gallons. I picked up the CO2 setup on CL for cheap cheap cheap, which was awesome. Just have a basic ceramic disc diffuser with a powerhead to push the microbubbles around the tank.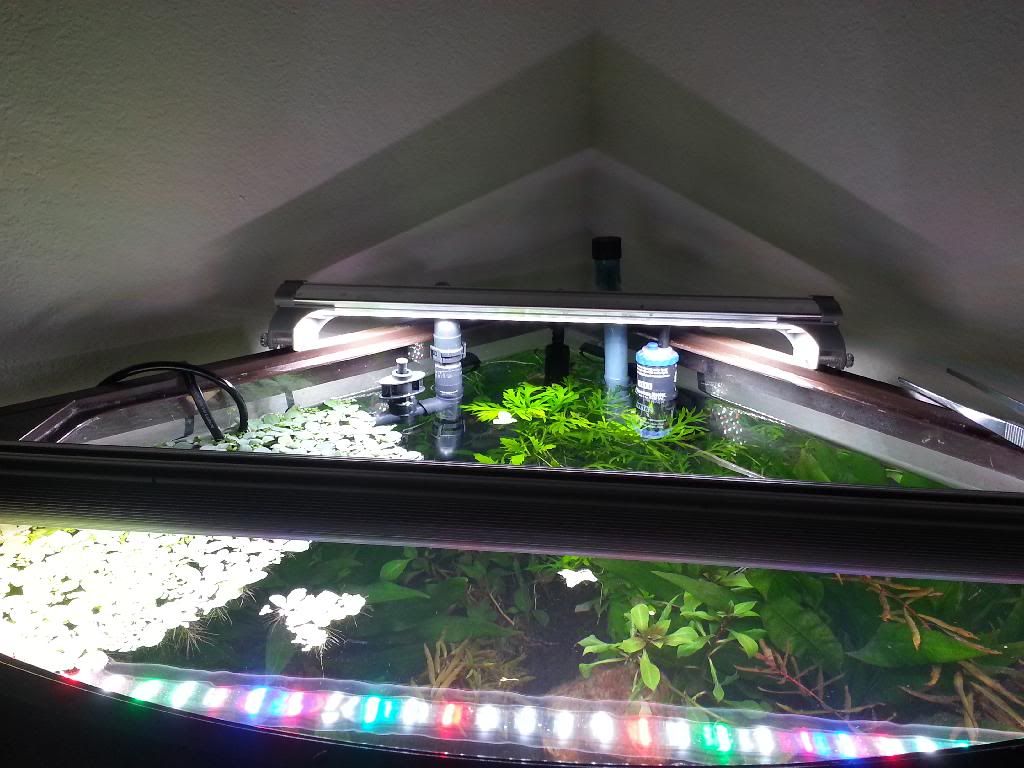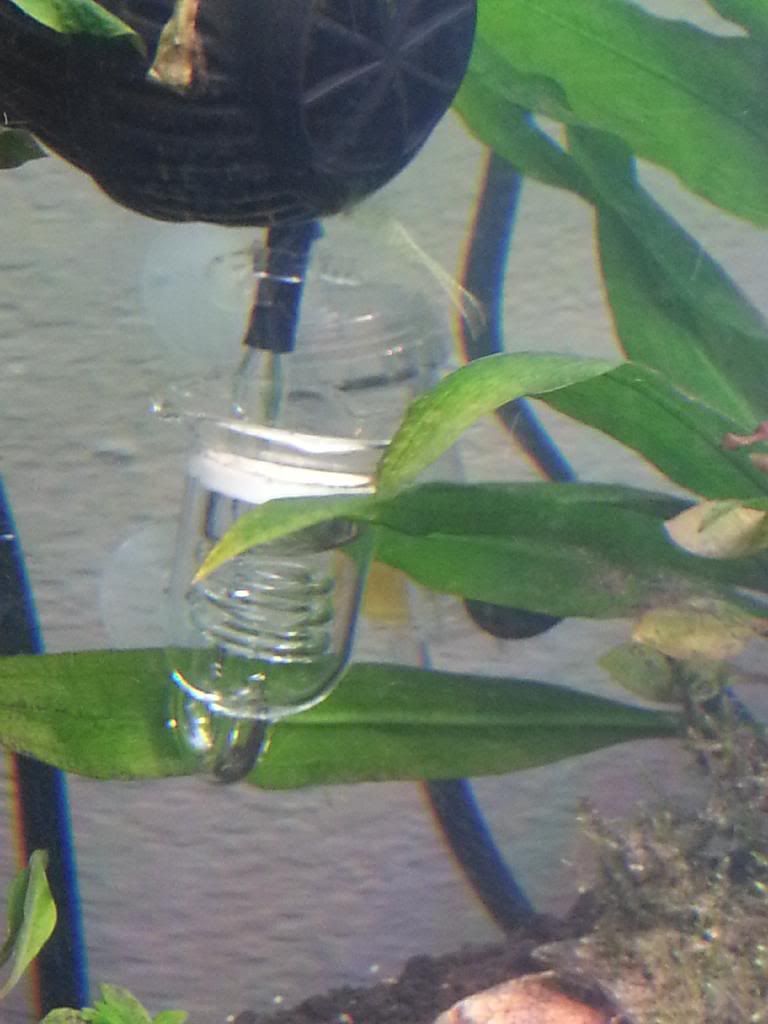 Here is a shot of the tank, I haven't finished rearranging plants yet, just lost steam tonight and I think the fish are tired of all the commotion.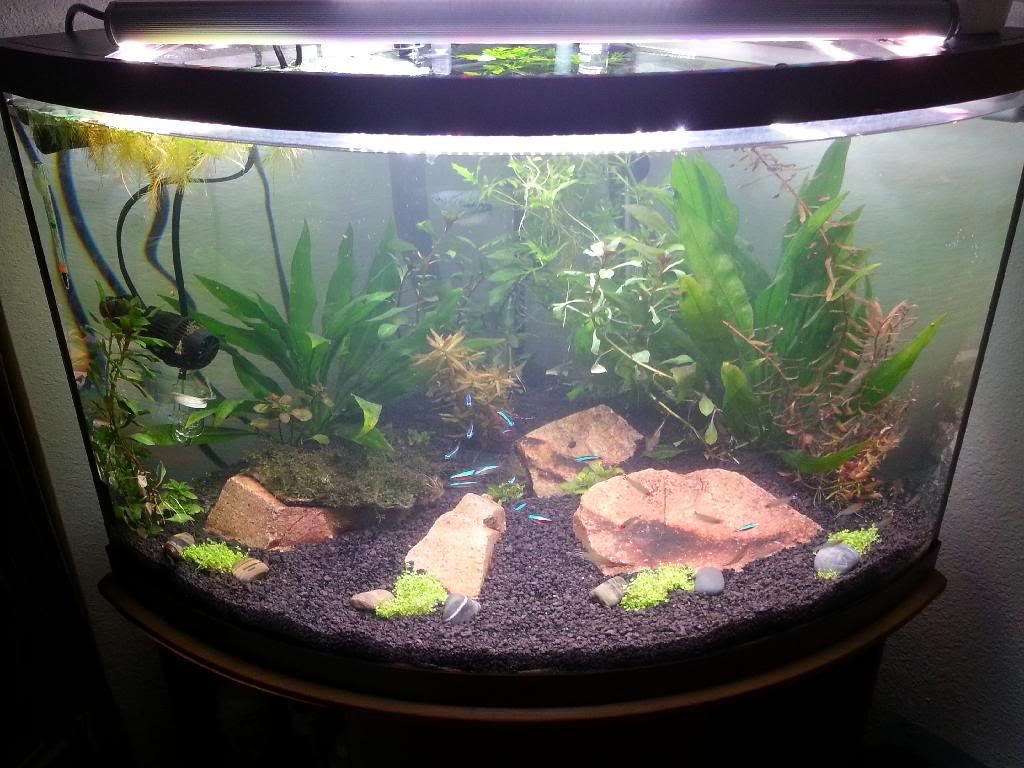 I removed the sand in the front, I decided I don't really like that it takes up so much of the planting space in the tank. Scooping all the sand out was a bit of a chore, I don't recommend doing that while a tank is running, definitely clouded up the water. Still a little cloudy, but the filter is taking care of that.
Going to try and carpet some HC around the front of the tank. I will put in some plastic dividers to try and keep it from spreading too much, assuming it grows. :hihi:
Also picked up some red ludwigia, I want to replace the wisteria. It just overgrows everything and once it gets all "rooty" on the bottom, I think it looks unsightly. I got most of it out, but left a little. I may get rid of that too. Considering getting some Val to put in for the nice wavy effect but couldn't find any today.
And more importantly, I picked up some cardinal tetras! I've had my eye out for some healthy looking ones and finally found some! The picture is a bit blurry, but I love the way they look IRL.
Alrighty, reckon I'll be done with this post. Thanks for looking.