Discussion Starter
·
#1
·
Hey everyone! In order to turn the 10g into a CRS tank I needed to take the stringy moss bowling ball out! So I have a few portions for sale. They may contain some Ricca and DuckWeed since it was floating in the tank. I do have MTS and common pond snails in the tank as well and you might get some.
So here are some pictures. I took all the air possible out of the baggies so it looks like there is a lot less than there really is. All this moss was taken out of half of a 10g tank to give you an idea of how much room it all took up.
The top piece of the clump of moss. A HUGE portion Looking for $45. The picture shows a standard Ruler with inches.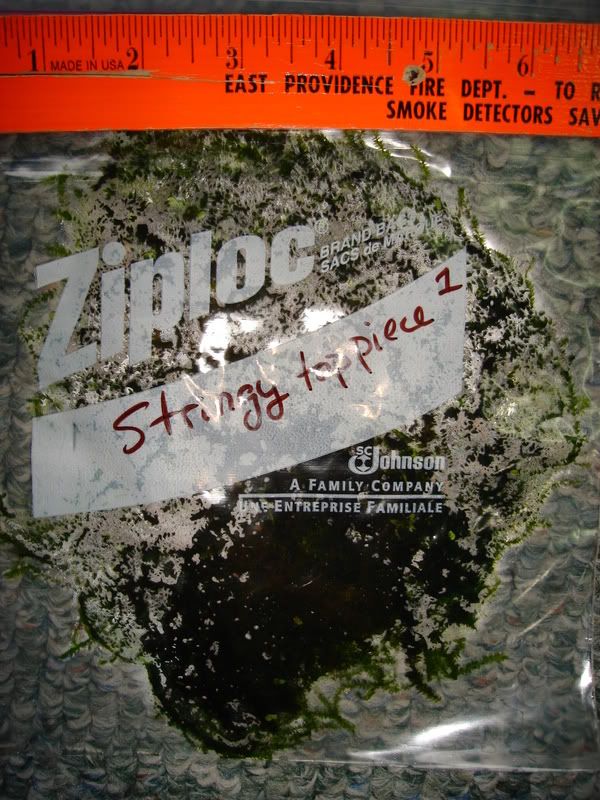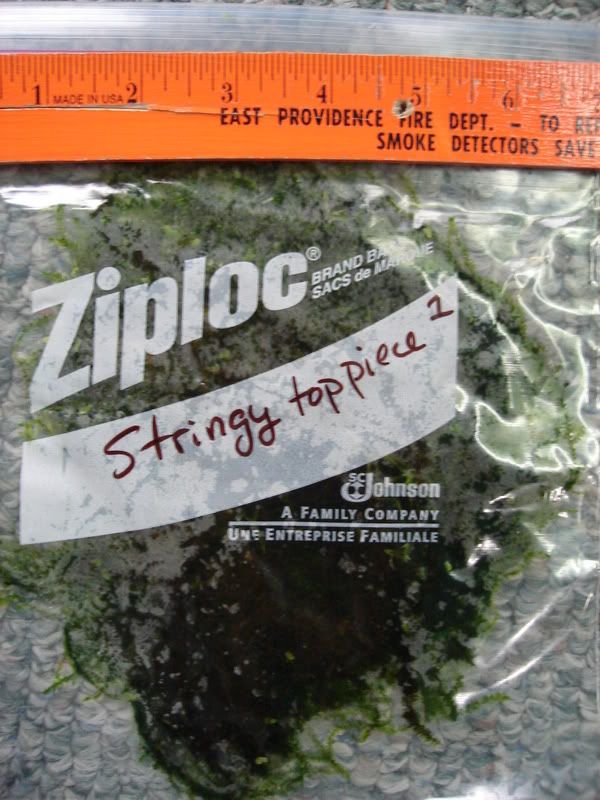 Picture of the back of the bag, nice and green!
A smaller piece of the top section of the stringy moss, Doesn't really have any brown moss in this portion, it's pure green! Its about 2-3 golf balls, I'm asking $20 for it.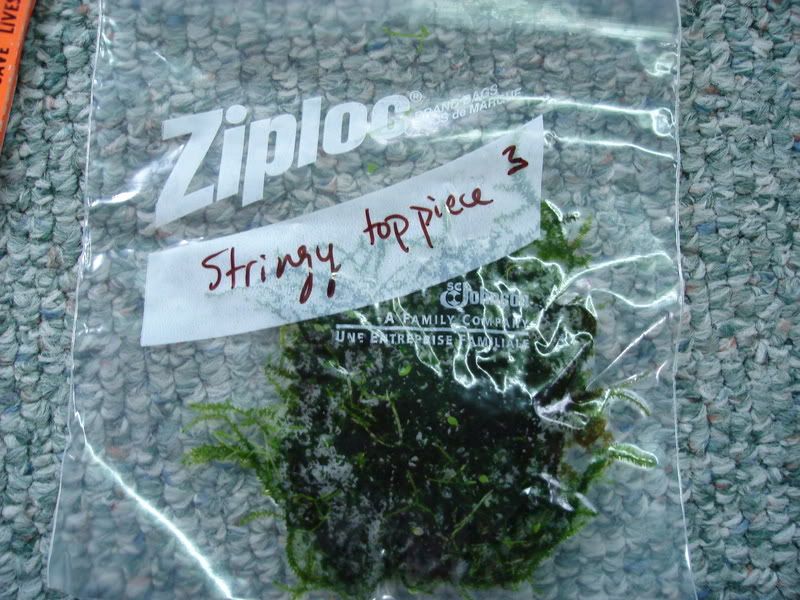 "Clump" This is more of the middle and side of the huge bowling ball I took out. Some of this has brown moss but it should send out nice new moss. It also has some Ricca and Duckweed in it because it was floating all around the tank. I'm asking $30 - $35 shipped this is easily 4-5 golf ball portions!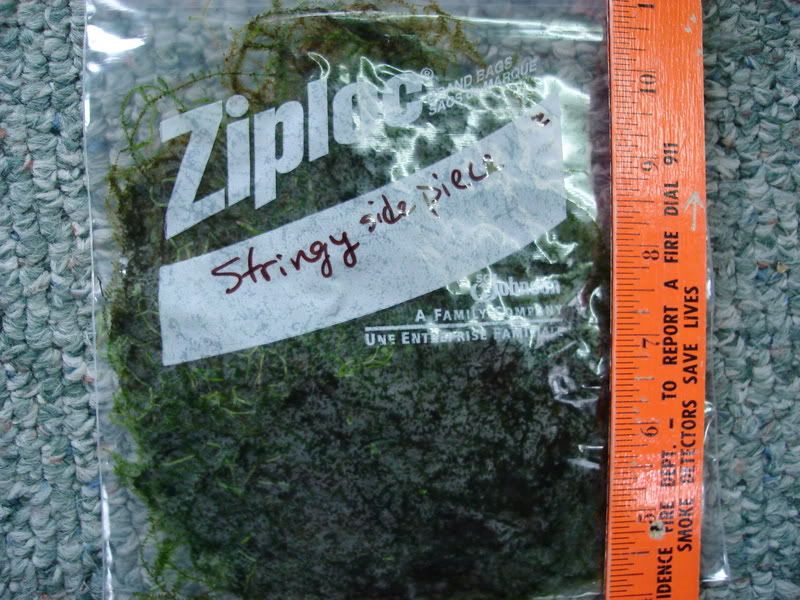 This is another not so perfect piece of moss, it is the lower side piece of the original clump and has some ricca and duckweed in it, It also contains brown moss, but that should send out nice new growth as well. Probably 2-3 golf ball size clumps. $10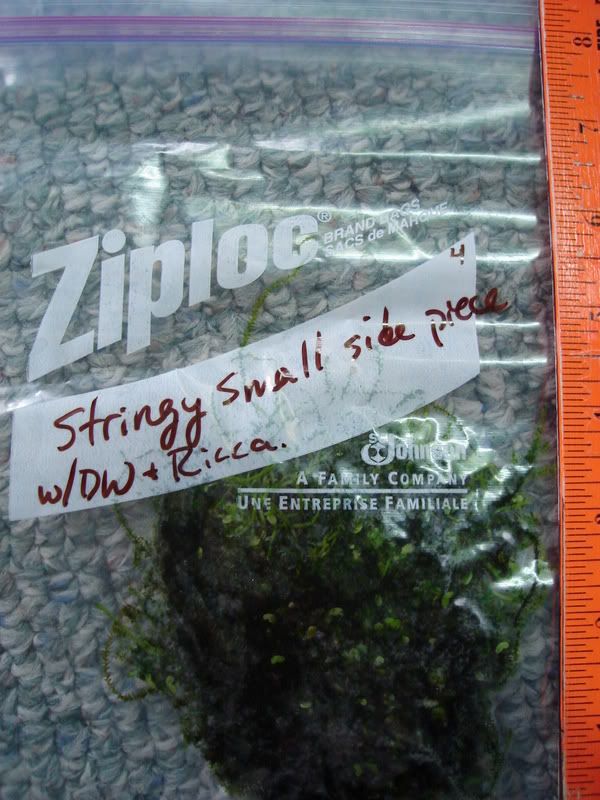 I also have about a pound of duckweed (it feels like a pound anyways...) Well over 500 tiny leaves. Was very thick on my 10g! Free to anyone who wants to pay $5 shipping for it, or free with any order of the other moss.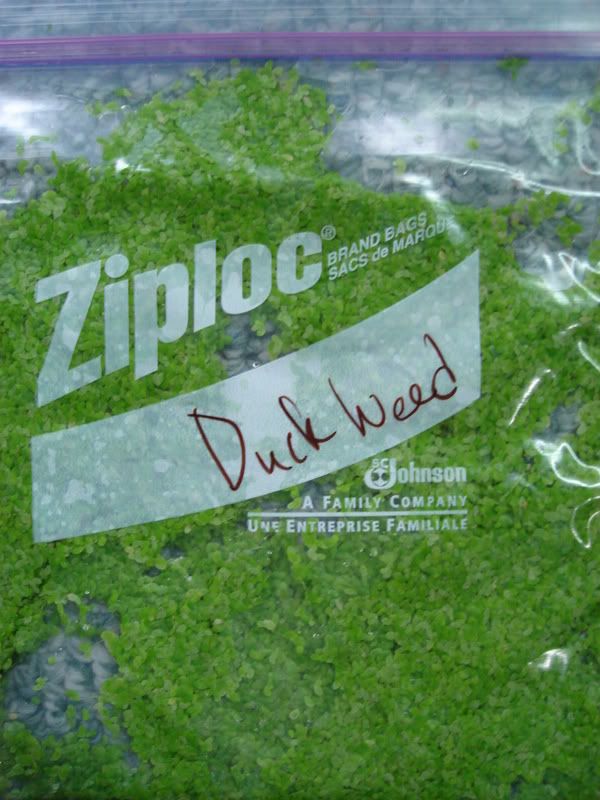 I also have a small Golf ball portion of Ricca normal form for free to anyone who wants to pay shipping $5 or wants it with their order of moss.
Shipping is $5 with USPS Priority, will ship it in boxes since it's getting cold out and I ran out of bubble envelopes. Check your local weather before you buy I tried to take out all the water and air but going to some areas even in a insulated box it could freeze, and I don't have replacement moss since this is basically a "clearance sale"
Any Questions let me know, Please PM me if interested as well as post here. I will go by the time people PM me if multiple people want one of the portions.
Thanks,
-Andrew