Discussion Starter
·
#1
·
very cloudy water after switching to prime:bounce:
a little background
tap: Ammonia 0, Nitrite 0, Nitrate 0.
75 g, (before water change) running now for over two years
Ammonia 0, Nitrite 0, Nitrate around 20 ppm.
weekly water change 20g with Tetra aquasafe +
seachem fertilizers according to this schedule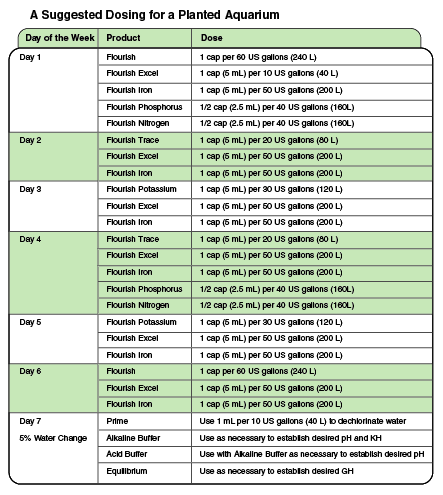 other then not useing any of the buffers,equilibrium and the 20 gallon water change
not 5% (i figure around 60 gallons total volume, so around 30% weekly water change)
day after last water change (using tetra+)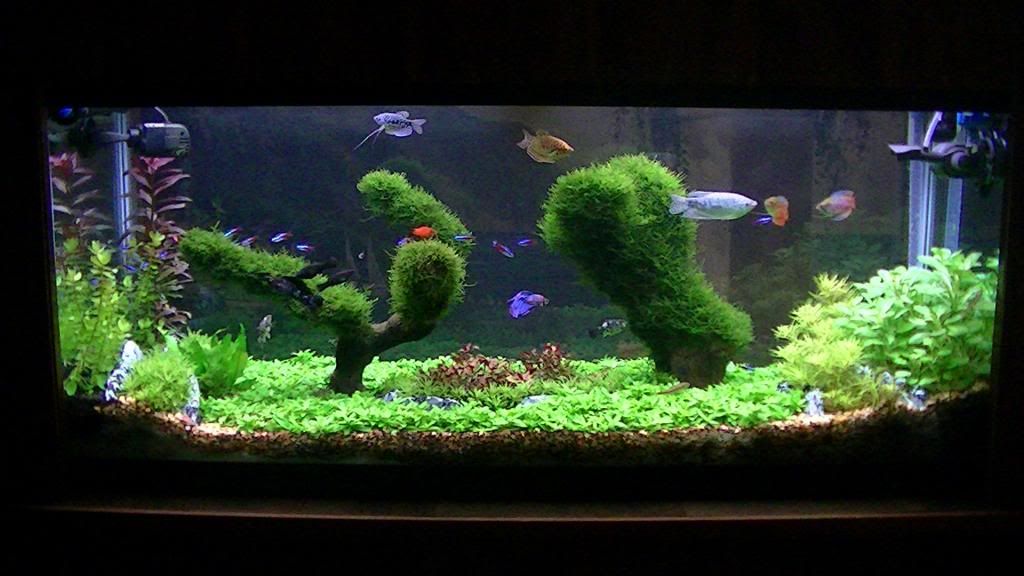 last night, 20g water change. useing seachem prime.
this morring very cloudy water
Ammonia 0, Nitrite 0, Nitrate 0 ppm.
today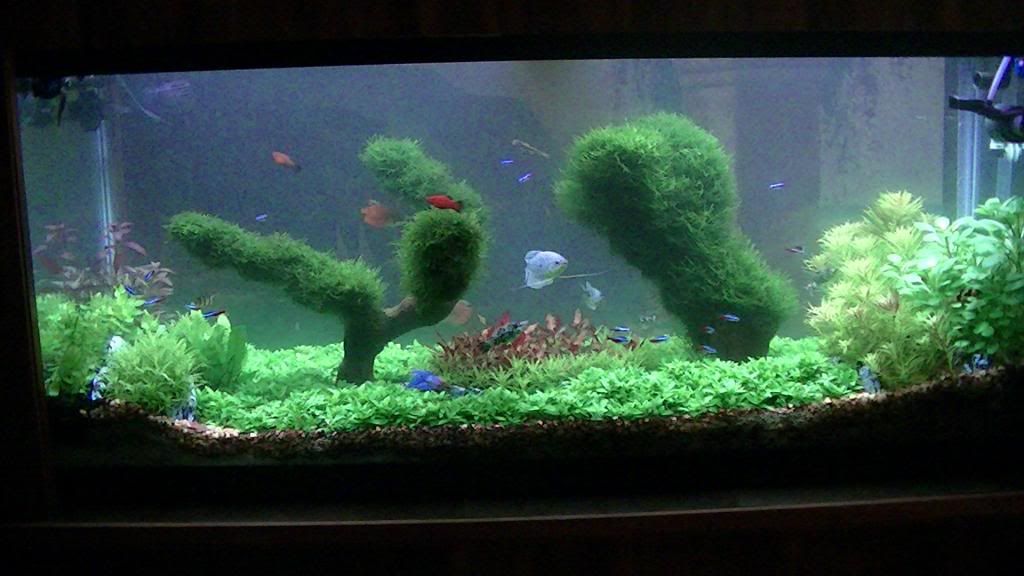 could this be a Precipitation Reaction (falling out of solution),of the prime locking up the Nitrates?
= cloudy water?
fish and fauna all doing well, so far.
anyone ever have this problem, after changing to using prime?
using the last bit of the tetra+
to do a 10g water change last night on a 30g tank (with the very same water parameters as the 75g)
just for fun, dosed with 1.5 ml of prime to see if it clouds up.
(i'll post a pic if so.)
today