Discussion Starter
·
#1
·
Hello Planted Tank friends! This is my planted discus tank project and thought I'd share it here to get people's input and advice.
The details:
Tank
Komoda 120cm x 45cm x 60 cm
Low Iron Glass, Approx. 324L, 12mm Glass, Etched/Sandblasted Logo
ADA Garden Mat 120cm x 45cm with Custom Bamboo Frame
Tank Stand
Custom Marble Top
Custom Bamboo Cupboard
Substrate
1 x Cal Aqua Labs Black Earth Premium Normal 9L + 1L
1 x ADA La Plata Sand 8kg
Hardscape
8 x Pisces Seiryu Stones
1 x Sculpey III Black Oven-Bake Clay 454g
Filtration
2 x Eheim Professional 3e 700 2078 (1 x Back-Up)
1 x Cal Aqua Labs Efflux G3 (17mm)
1 x Cal Aqua Labs Influx X3 (17mm)
1 x Aquaone Tubing (17mm) 3m
1 x VIV Springwasher M
Lighting
1 x 5m RGB LED Strip for visual effects – remote controlled (TBC)
2 x Kessil A360WE Tuna Sun
2 x Kessil A Series Mounting Arms
1 x Kessil A Series Extension Mounts
Heating
1 x Hydor Eth Inline 300W External Heater
1 x ADA Thermometer J-12WH
Plants
Alternanthera Renickii Mini
Anubias Nana Petite
Utricularia Graminifolia
Echinodorus Parviflorus Tropica
Staurogyne Repens
---TBC
Fertilisers
---TBA
UV/Algae Demolition
1 x Twinstar Nano Plus
Plant Tools
1 x VIV Pro-Scissors Wave
1 x Pro-Pinsettes XL
Live Stock:
Show Fish:
Discus
Glass Catfish
---TBC
Clean Up Crew:
Otocinclus (maybe zebras)
Red Cherry Shrimp
---TBC
The tank is planted and filled at the moment, however I am having a bit of trouble with the growth of these plants. I've transferred this log from another forum, so please don't mind how picture heavy this post will be.
Please find attached a little photo log, please don't mind the reflections
.
1. The Tank Stand (Courtesy of Unique Carpentry & Shopfitting) – Don't mind Mr. Elephant for feng shui.
2. The Tank - Komoda 'SkyClear' 4FT
3. The Tank Base (Courtesy of Unique Carpentry & Shopfitting) - Bamboo & ADA Garden Mat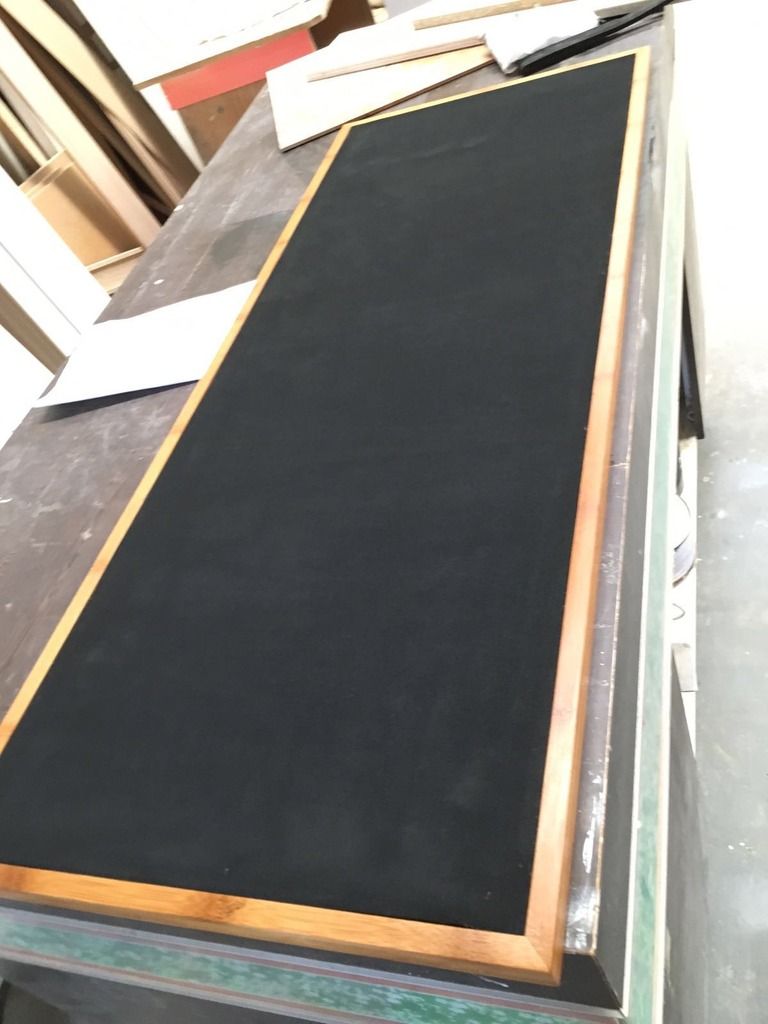 4. Filling in the Substrate / Clay Partition - CAL Black Earth Premium Normal & ADA La Plata Sand
5. Hardscape - Pisces Seiryu Stones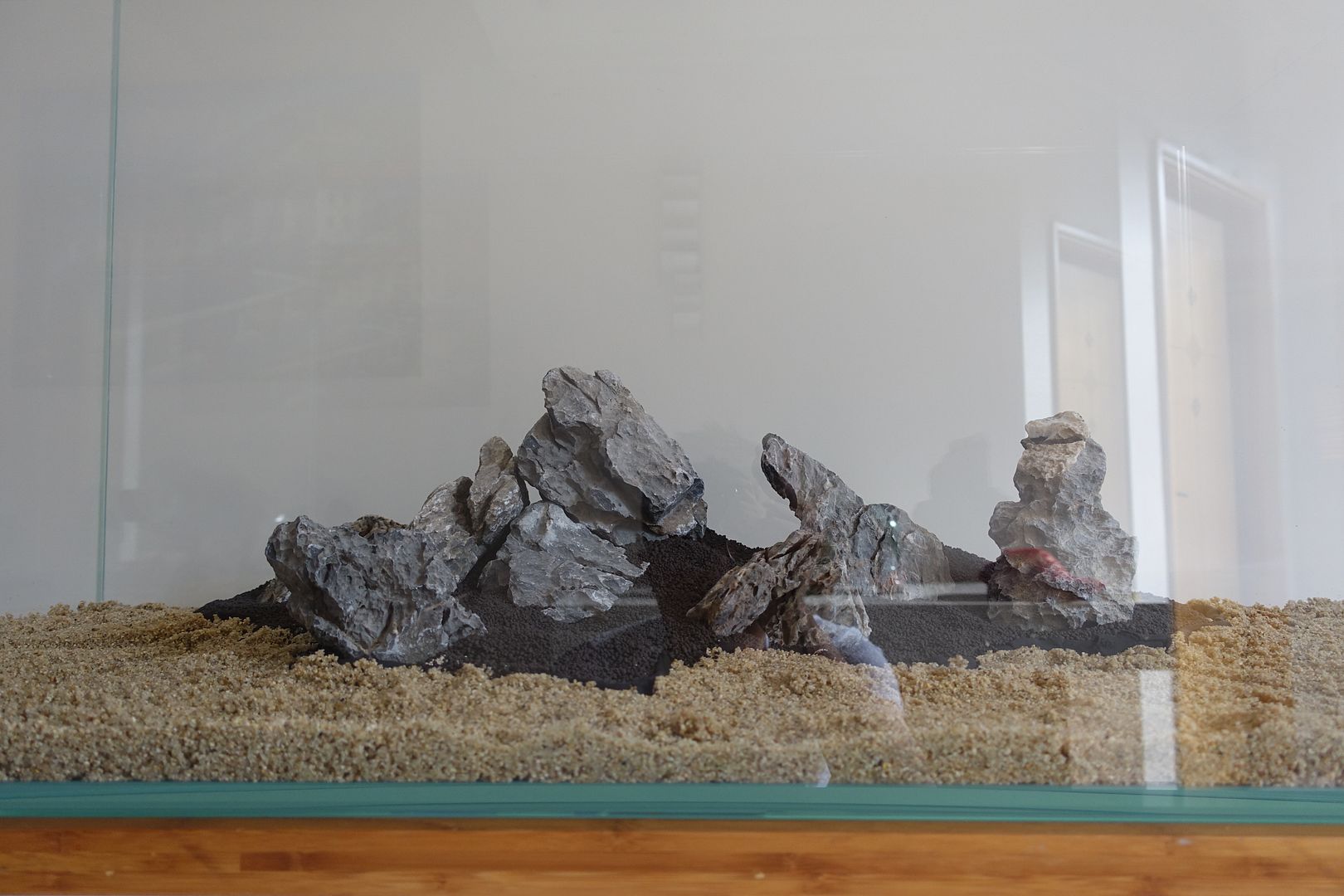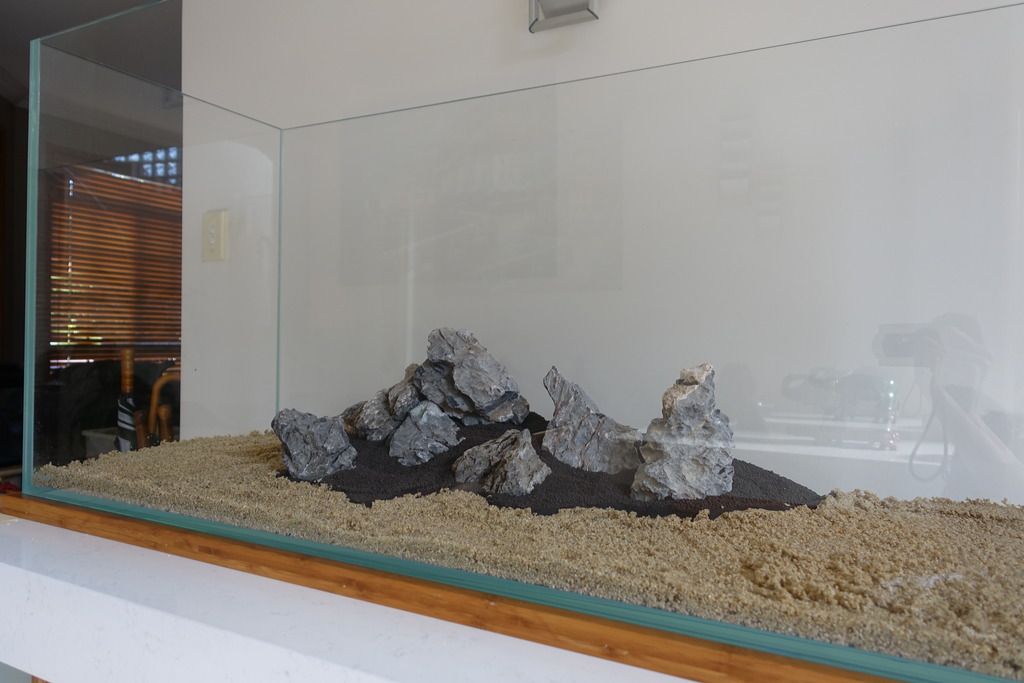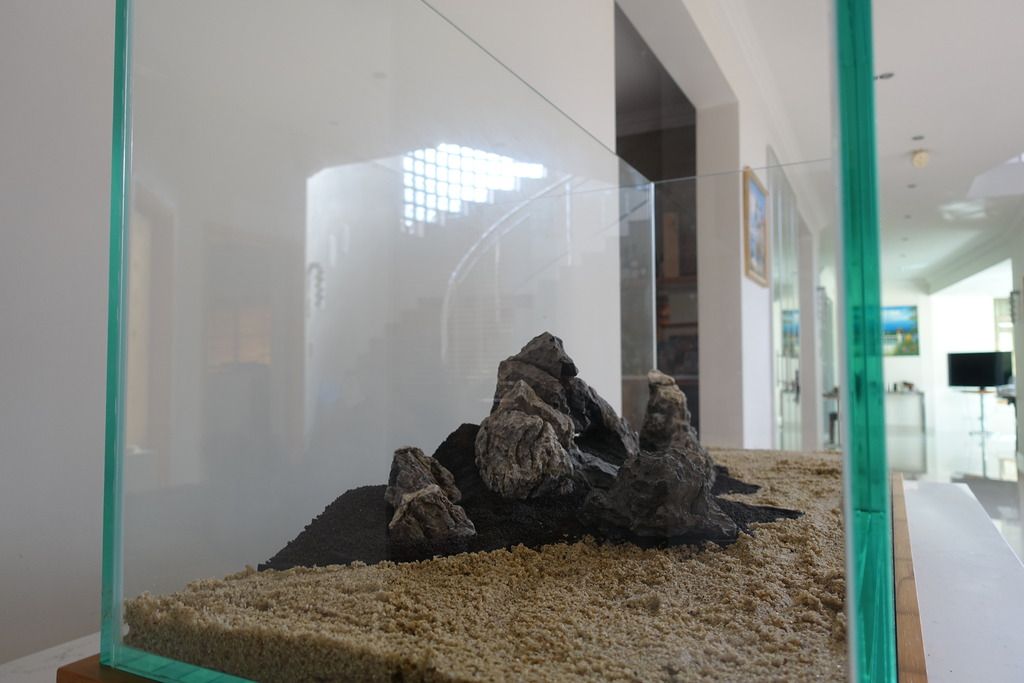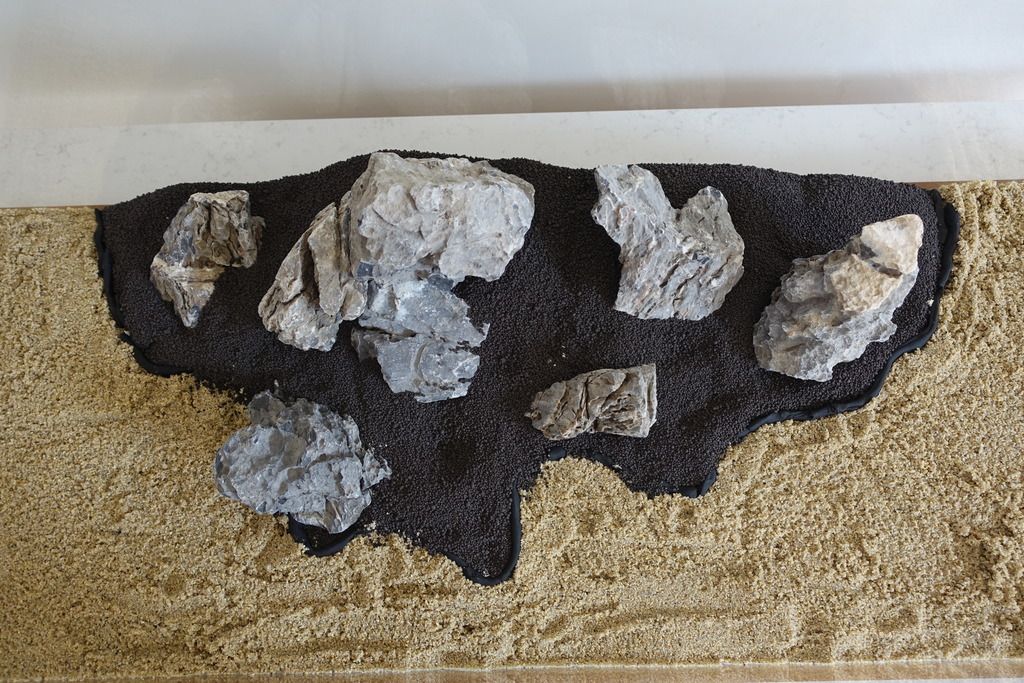 6. The Hardware
7. The Monster of Filters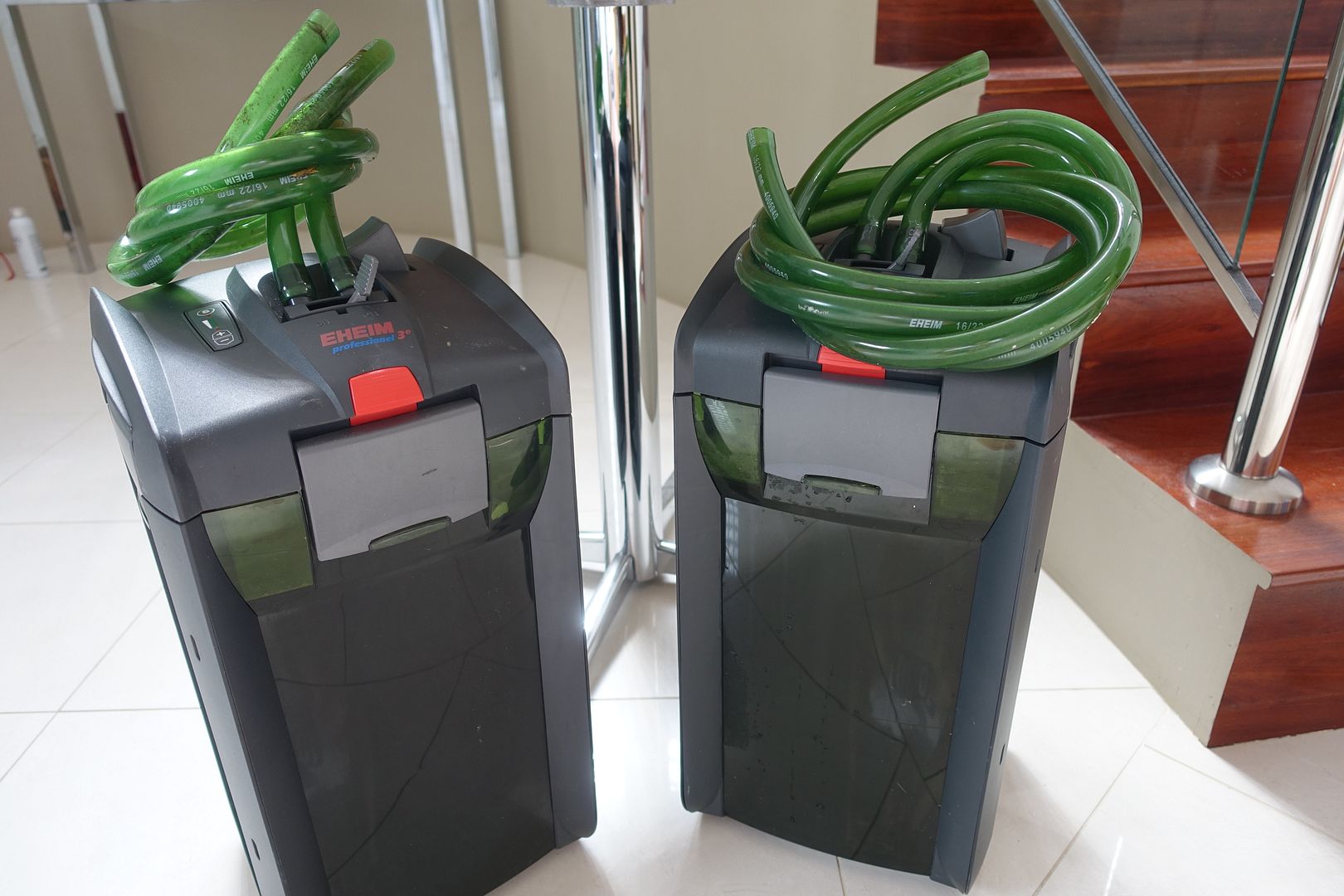 8. Kessil Lighting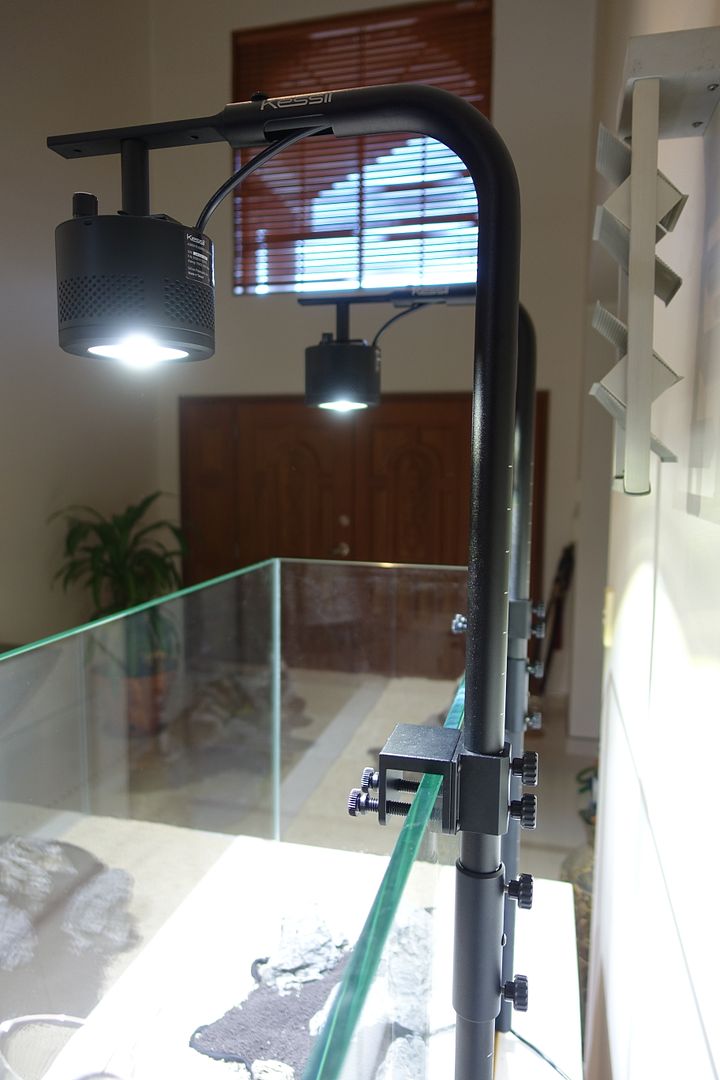 9. Planted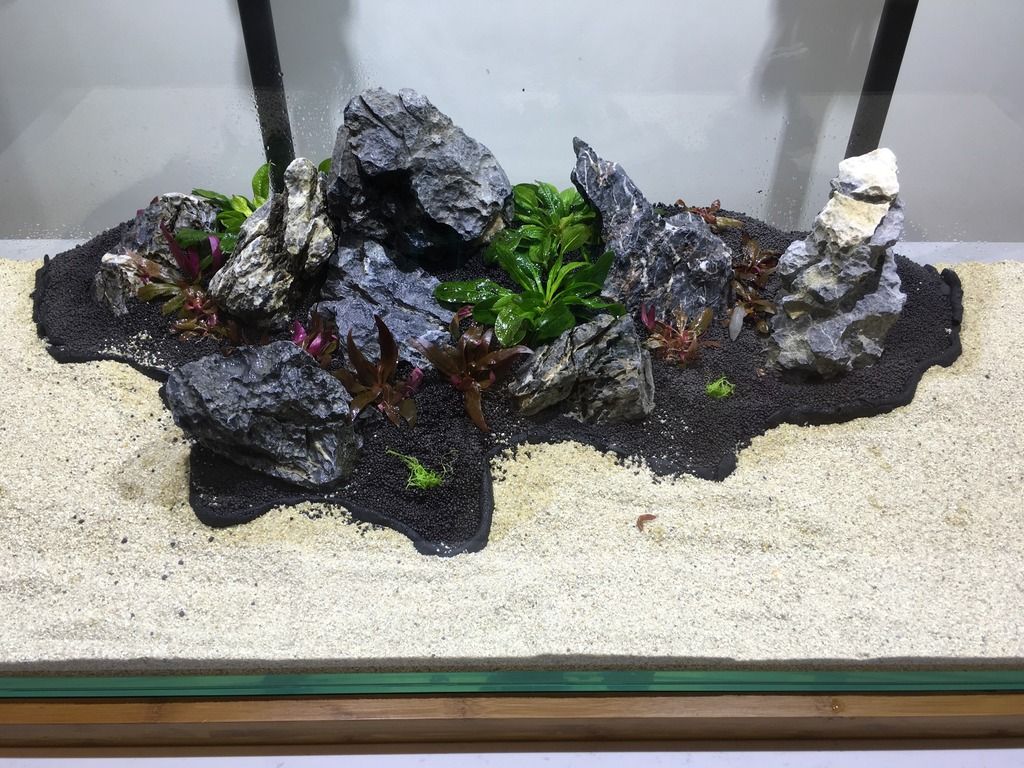 10. Filled Tank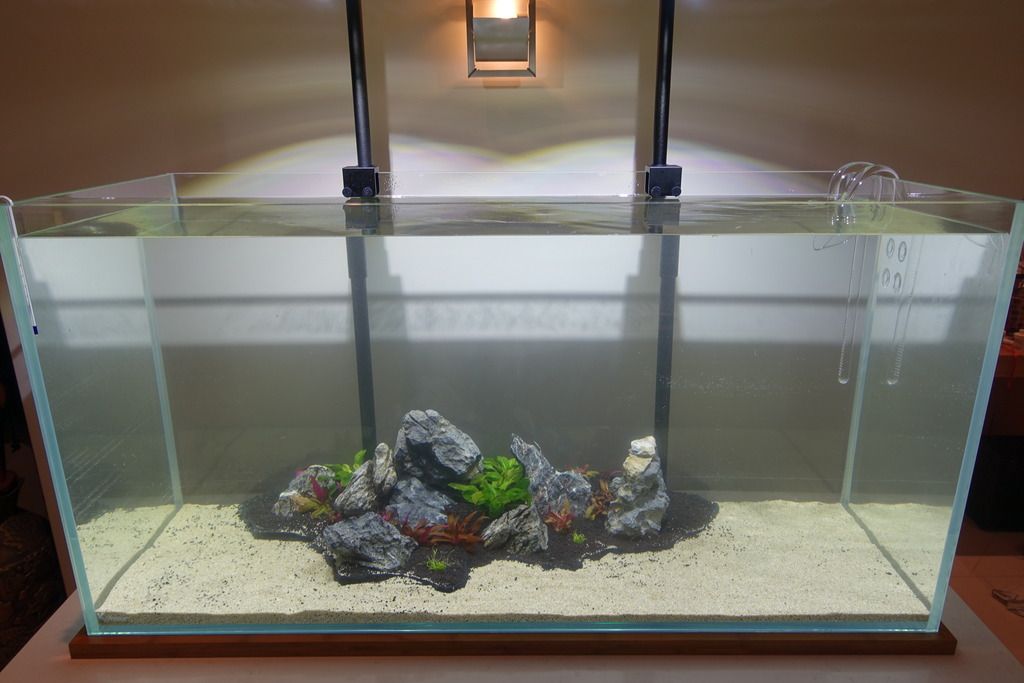 Thanks Everyone! Would love to hear your input!