Discussion Starter
·
#41
·
Stand work
Ok, so I attempted to salvage the project enclosure, but I eventually gave up and ordered a new box. I am SO angry with myself for not taking the time to check out obvious fit issues. :angryfire It is just a painful lesson learned. Always take your time and do things right the first time!!
So, after pouting about that for awhile, I went ahead and tackled the cutout for the stand. All in all, I think I did pretty well for only having a Dremel tool to work with! Heres the final result: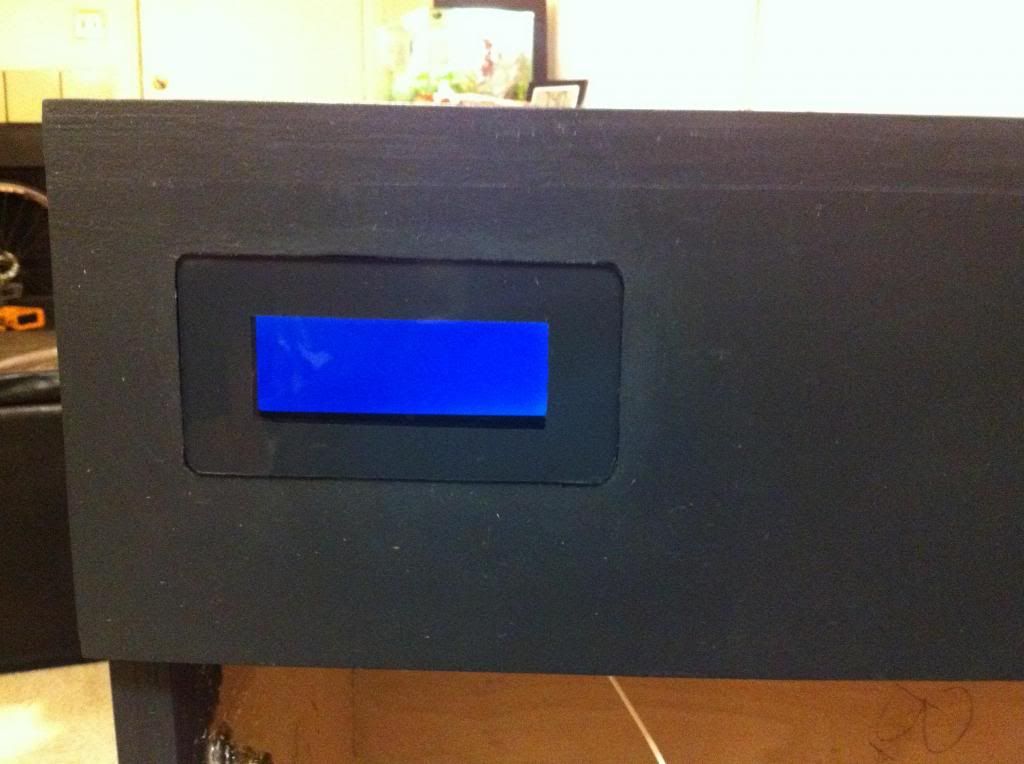 And with the backlight off: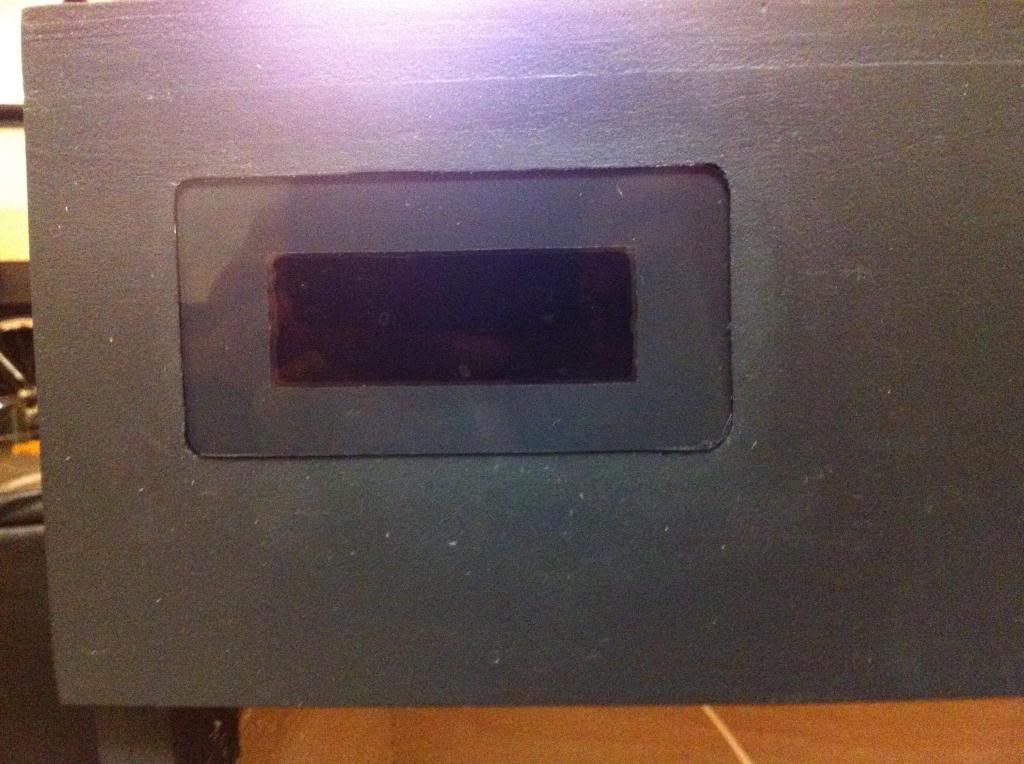 I ended up putting some window tint on the back of the window, which makes the window look nice, however it really dims down the LCD. It's not obvious in the pic, but you can see the overexposure above the stand. I think I will keep the tint on, but it may get taken off or replaced with some less dark tint in the future.
And heres some pics I took while working on it