Discussion Starter
·
#1
·
My gourami has a growth on it's tail. It is growing in a cluster of cysts that resemble a cluster of grapes when viewing from above. These cysts start tiny and red, but grow larger and turn black. The cluster like growth sounded like cauliflower disease, but they are not white. Do you think this is cauliflower disease or some kind of tumor?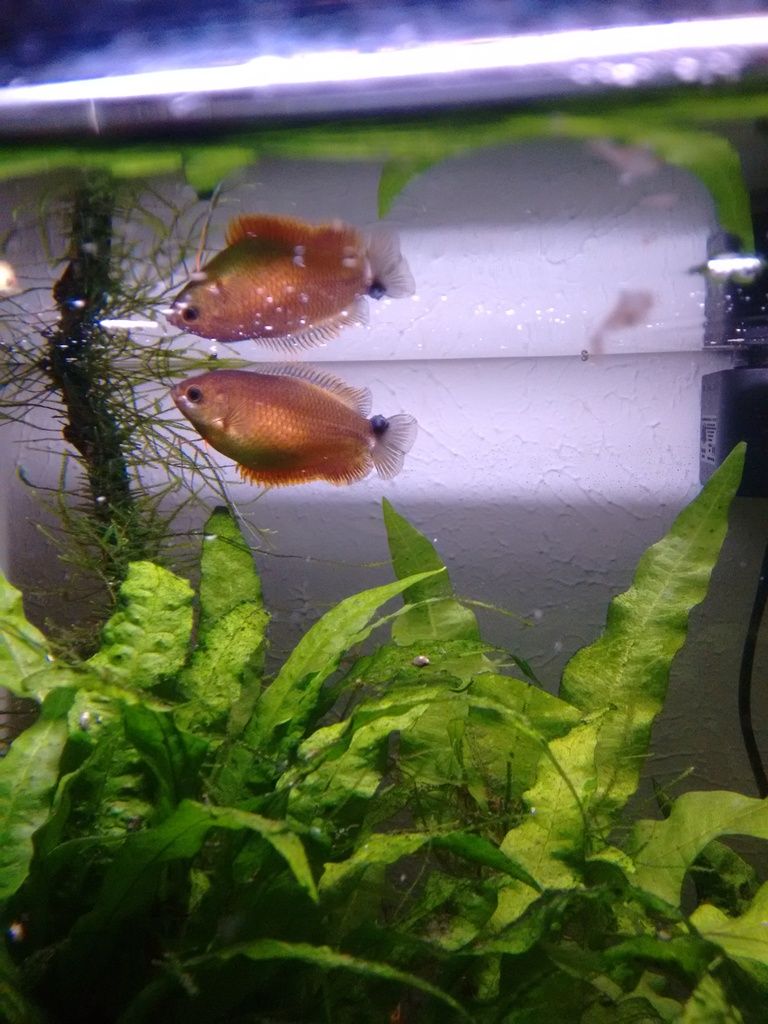 She is behaving normal and loves eating. She's darkened in color so I'm suspecting she's wanting to release eggs.
Any thoughts or suggestions welcomed.