hey found this out fishin at the lake. It was partially submerged against the bank. I couldnt pass it up as im rescaping my 55 and looking for a large unique piece. IF this is even an aquarium safe wood I know i have alot of prep work ahead of me. gotta pull that bark off but wanted to leave it on for the pic to help identify the species. This is a large single piece, I layed out a pack of smokes to reference the size.
Probably shouldnt have but it is dried out now and is still very heavy.
Judging by the bark and what you can make of the pics
can anyone identify the species of this wood?
If anyone has any input on puting this in a tank, fill me in!!
It will need a good scrubbing and a powerwash. I'll want to soak this in a bleach solution, right..? but if so what kind of ratio should i go for? Im very cautious and always leary to put anything questionable in my tank. If i do bleach it Ill probably resoak it for a month just to be safe. obviously WAY to big to boil. Ive read of people baking driftwood..??..
Leave your thoughts
THANKS!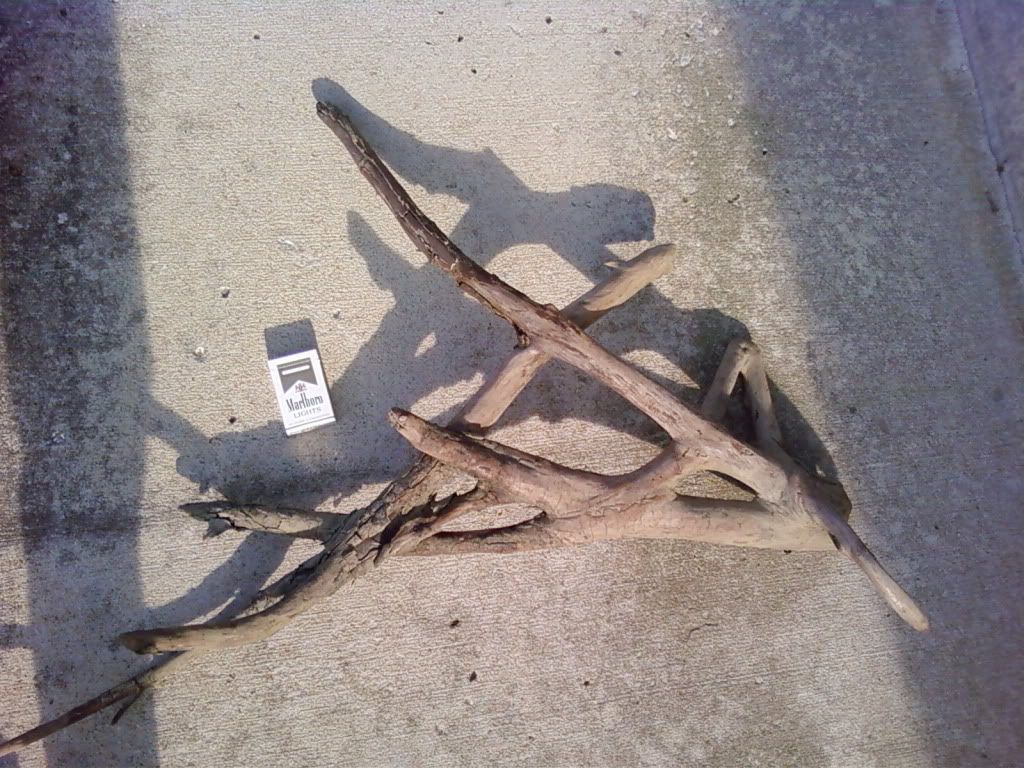 -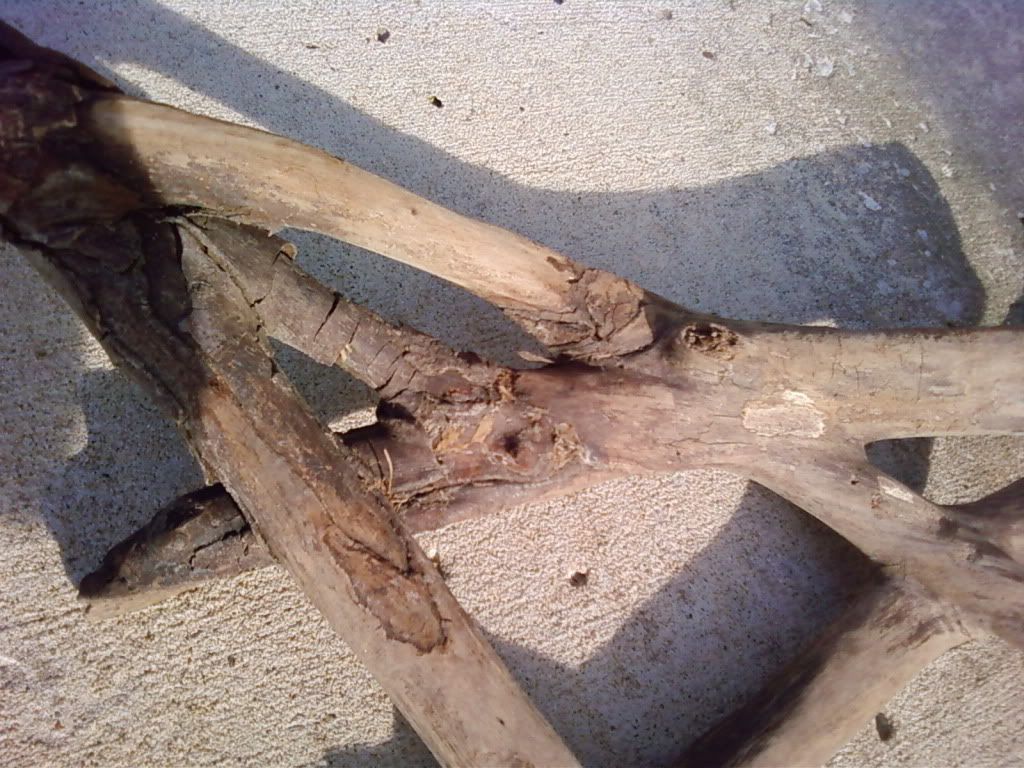 -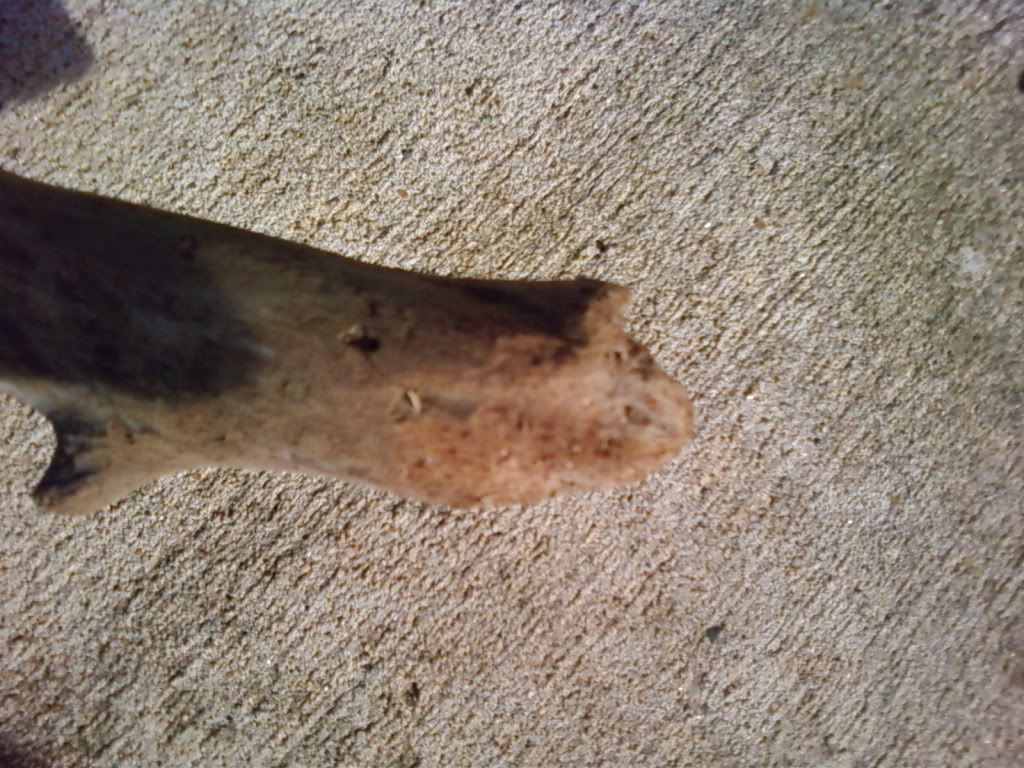 -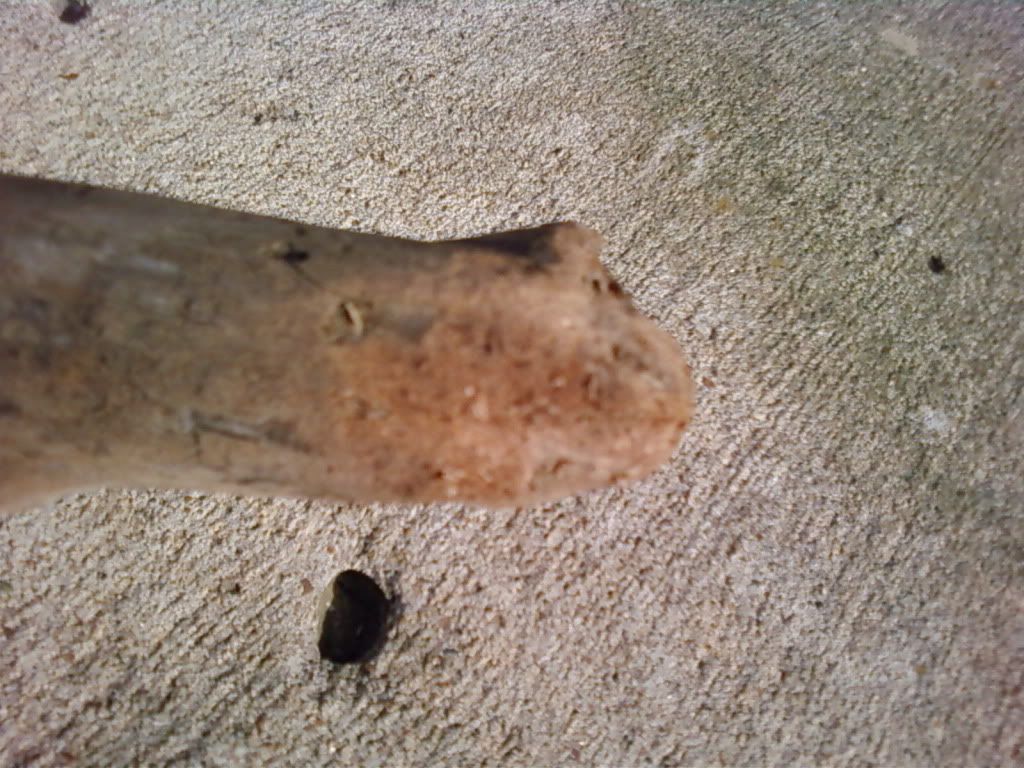 -
-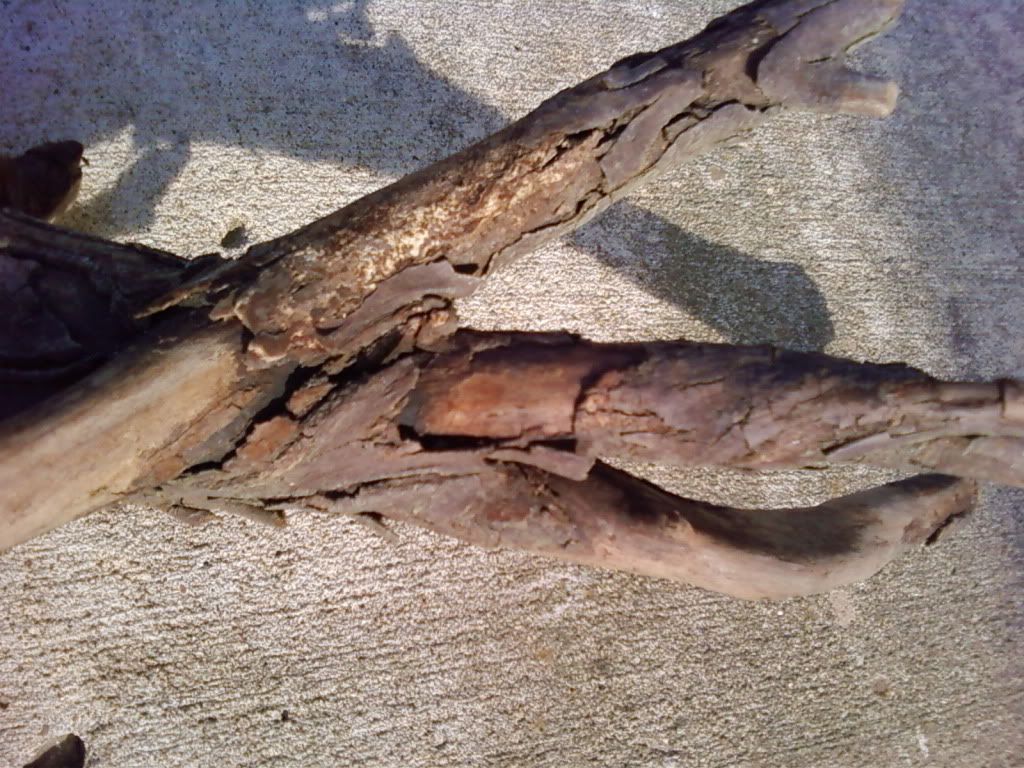 -
-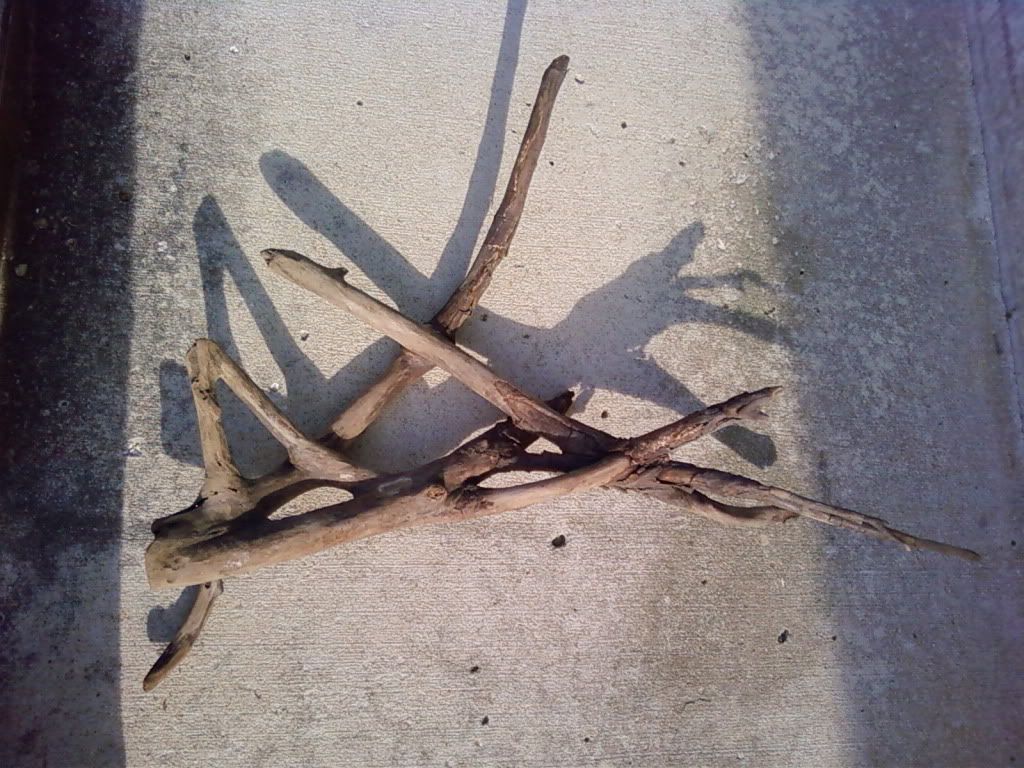 -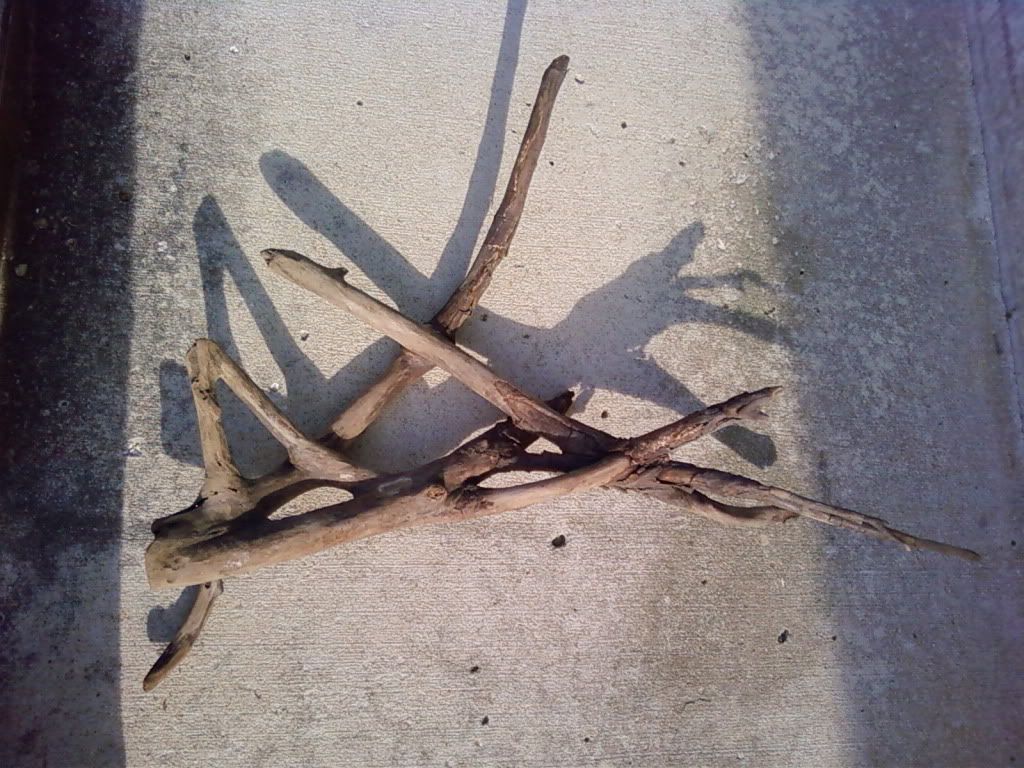 PEACE