Discussion Starter
·
#1
·
Greetings my fellow plant growers (or in my case algae grower)! I moved from a 15 high to a 20 high about three months ago, ordered a bunch of sweet plants, got the good substrate (I think...:icon_redf), tried to do it all right from the get go this time. Well... My plants & moss are not dead, so thats good, but they are very sick and stagnant. I am seeing new growth, but the crypts are melting, anubias is super stagnant, cabomba won't even grow, and my freaking amazon swords are even barely hangin in there.. :icon_eek:
Here is some (beautiful) photos to put my words into a better understanding...
Classic Tank Shot:
Sick Anubias Nana:
Sick Swords:
Sick Crypt Parva with EVIL SNAIL that I think might be the cause? Anyone?:
But, at least my fish are happy and healthy :fish: :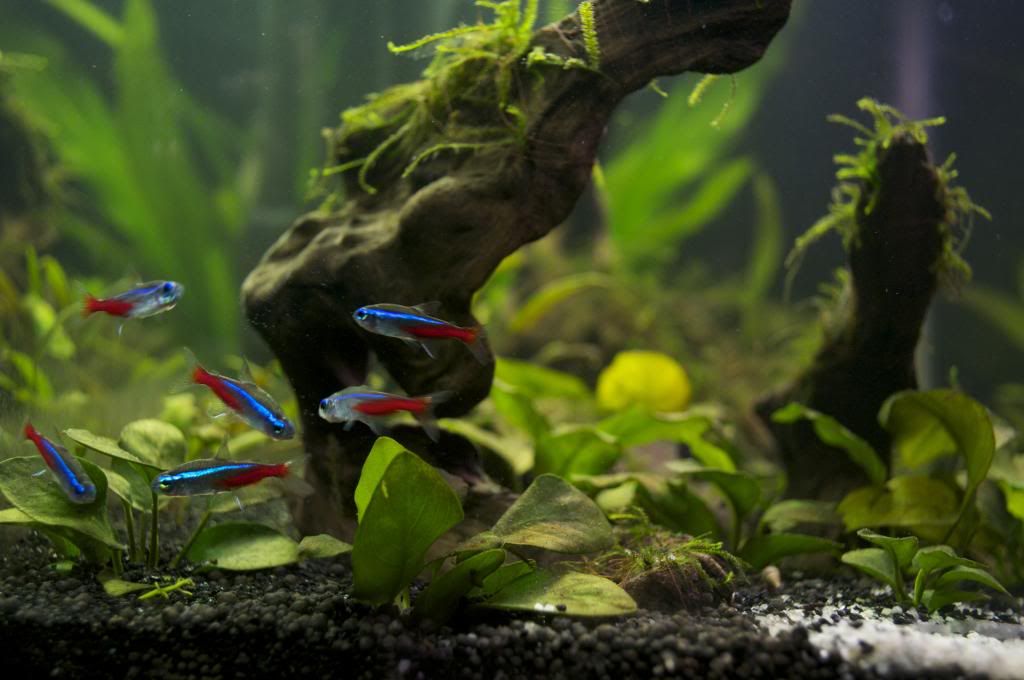 Ok so I finally got the energy to make a thread to inquire the help of TPT forum. So, what do you guys think I should do/not do? Ask questions about my setup as I know you will..
Thanks, and hey, happy fishkeepin'