Discussion Starter
·
#1
·
Hi All, so due to a recent tank collapse (actually the stand under the tank collapsed, but that wasn't good for the glass tank on top!), I've got way too many plants to fit in my remaining tanks, and I have to clear out some bucephalandra fast! So I'm having a sale, with even greater value to bigger orders.
Here is the deal
$15/plant for your first 4 plants
$12/plant for plants 5-8
$10/plant for plants 9-12
$8/plant for any plant after that!
$7 shipping no matter how many you order
I have 3 types that really need new homes. All plants have been growing happy and healthy, so plants are nice big full plants with at least 6-10 leaves. These are not just small clippings or baby plants.
Brownie Phantom (great buce for beginners, very easy to grow and very lush) First order over $100 which includes at least 4 Phantom gets this beautiful huge plant with a flower!: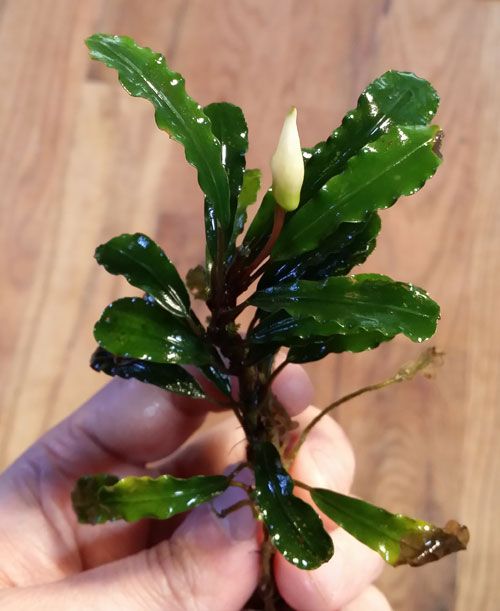 Green Wave (this is the smallest of the 3 types, the ruffled edge makes it look great in as it grows into a clump):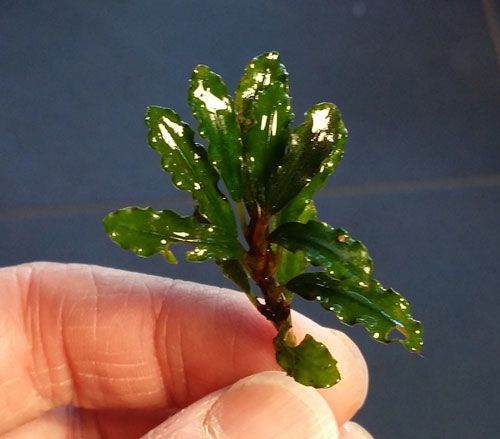 Centipede (Rounder leaves, very colorful with bluish, purplish and orangish colors on newer growth. This is a beautiful buce!)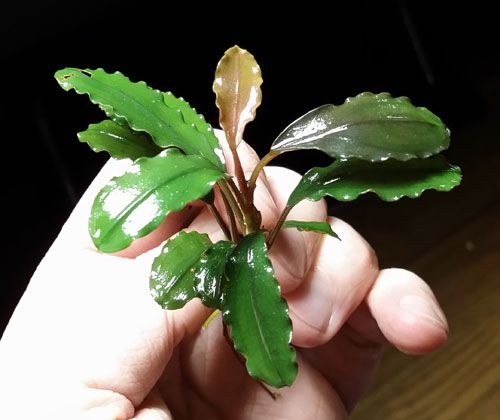 I also have very limited quantities of Icarus Sword (4 plants available) (this is a large narrow ruffled leaf, with a dark greenish bluish hue)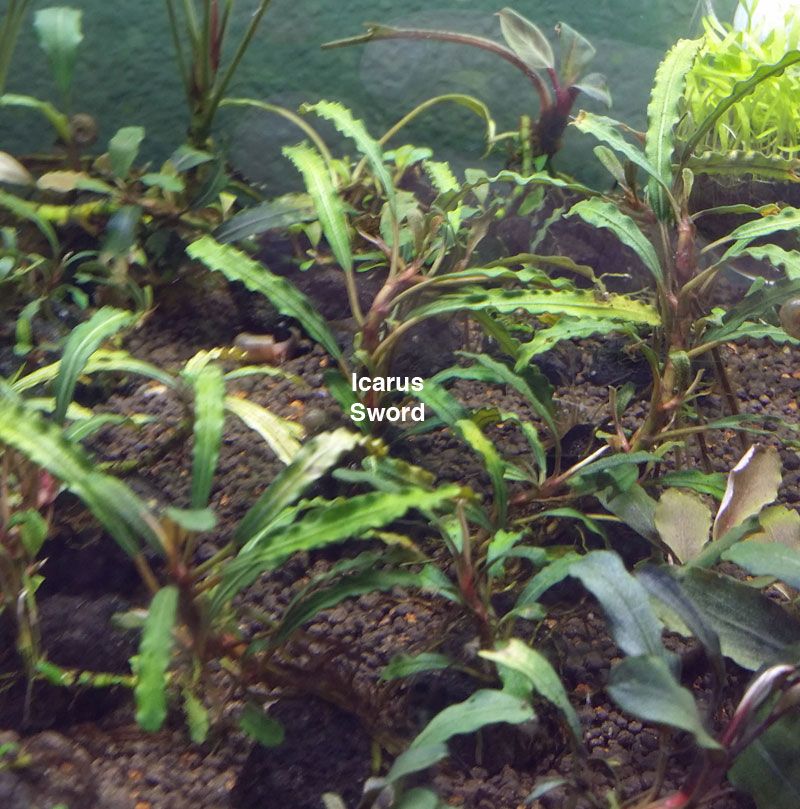 A ton of Anubias Petite - $4/plant or you can buy the whole wood/plants on the right for $80 shipped (~25 plants attached), or the piece on the left for $100 (~35+ plants attached, all petite except 2 nana)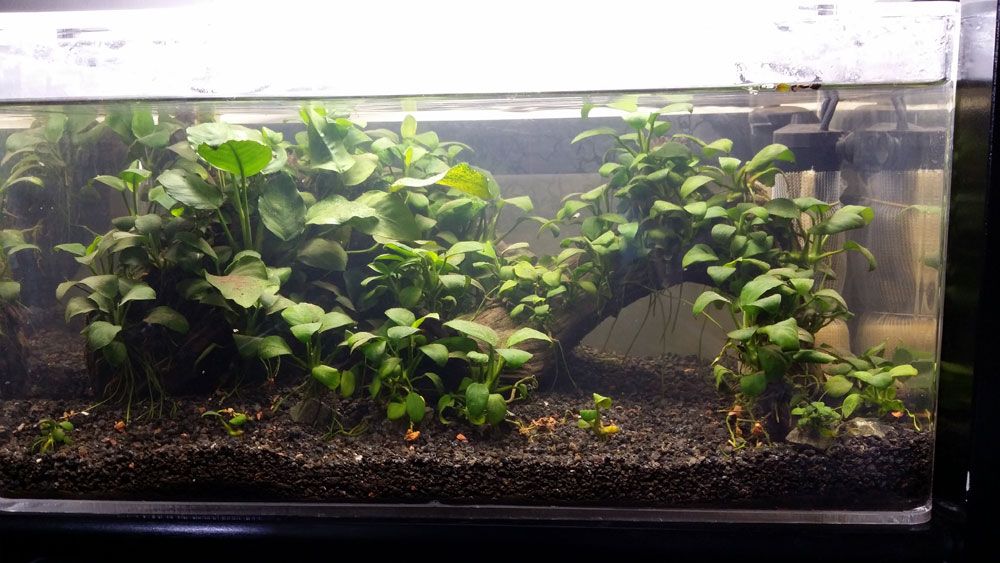 And finally I have some Elatine Hydropiper (on the right) - 20 nodes for $20