Discussion Starter
·
#1
·
Hello Planted tank!
First of all I must say that I apologize because my previous post regarding B."Kudakan" actually had the wrong plant pictured!
So sorry about that. I have updated my blog (AquaBiota) and below I have put an excerpt of the correct plant.
If there is one thing I must say, is that this particular variety, in my opinion is one of the most colorful! Along with it's strong rufffled-egdes, it has a very attractive combination of color and form. Prefers soft (2-3 degrees) and acidic (around 6pH) water. This along with others of its genus can easily be grown in a terrarium setting, as this is how it is typically found growing in the wild.
On a different note I have updated my B. "Kualakuayan"#1 pictures with 2 new GORGEOUS photos of the specimen growing (or shall i say creeping!) on soil, with flower buds! Check it out on my blog, to which u can find the banner link below. Here is one of the pics!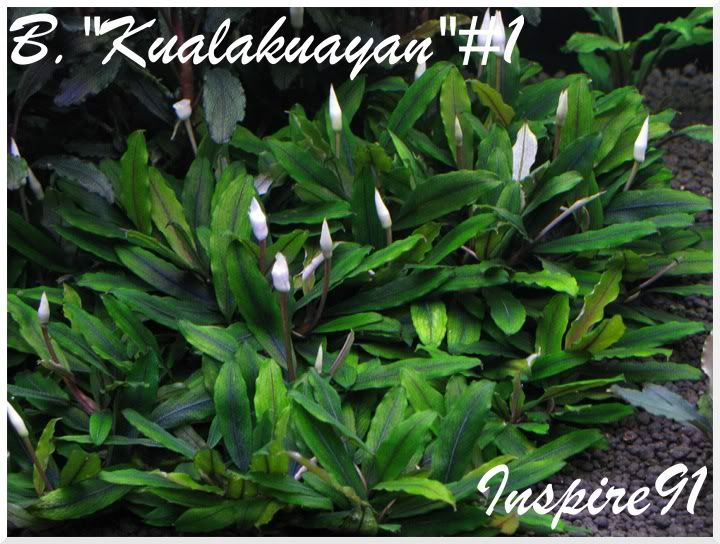 So sorry again for the mix up! Take care all!
Inspire91