So I have been on this forum for a while now and I have been posting for a while now also and I have gotten enough pictures from beginning until now that I feel comfortable to make one of these. I also wanted to thank everyone on this website for your help!
Some background info...
I bought a 55gal with stand, hood with shop light, koralia (I dont know how many gph) and a cascade 1000 for $180 off of someone on craigslist in which I had to severely clean because it was FULL of algae! I then set it all up with a 1" layer of eco complete and 1" layer of inert gravel. in the cascade I have charcoal, bio rings and white floss.
This is a picture of the entire tank with 6 Black ruby Barbs and 2 zipper loaches... the only plants I had in this picture was bacopa, small amazon sword, java fern, and corkscrew val.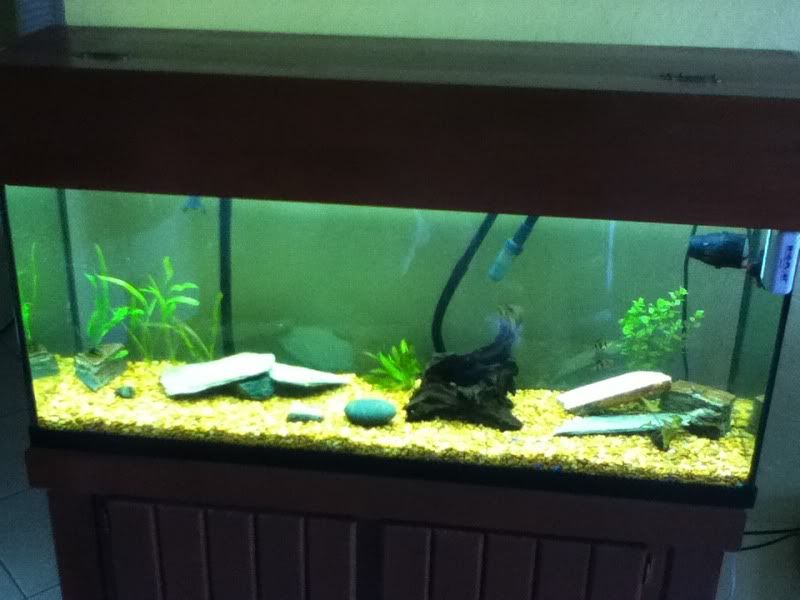 Picture of the 2 zipper loaches... (May they rest in peace) after they died I bought another pair and they died again so I went back to get 2 more exchanged and as the lady was getting them 1 went belly up so I chose not to get them again.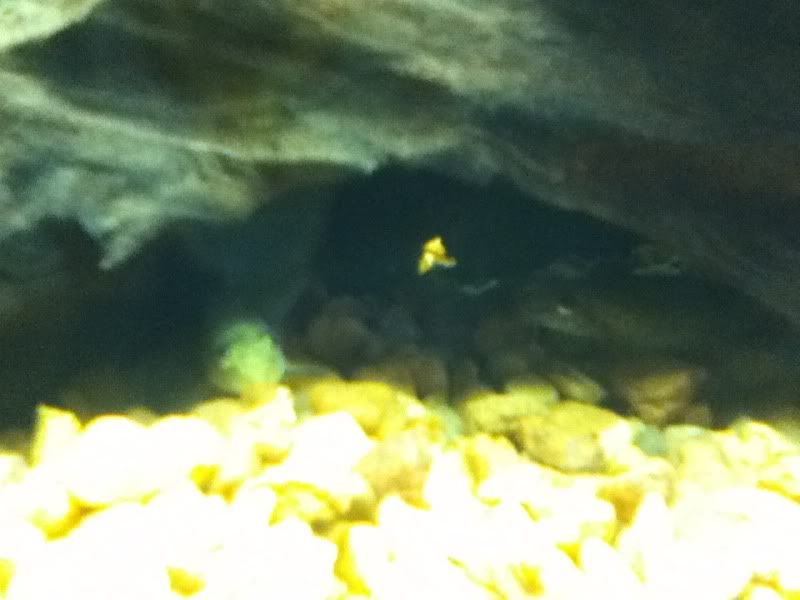 here is a picture of some BRB's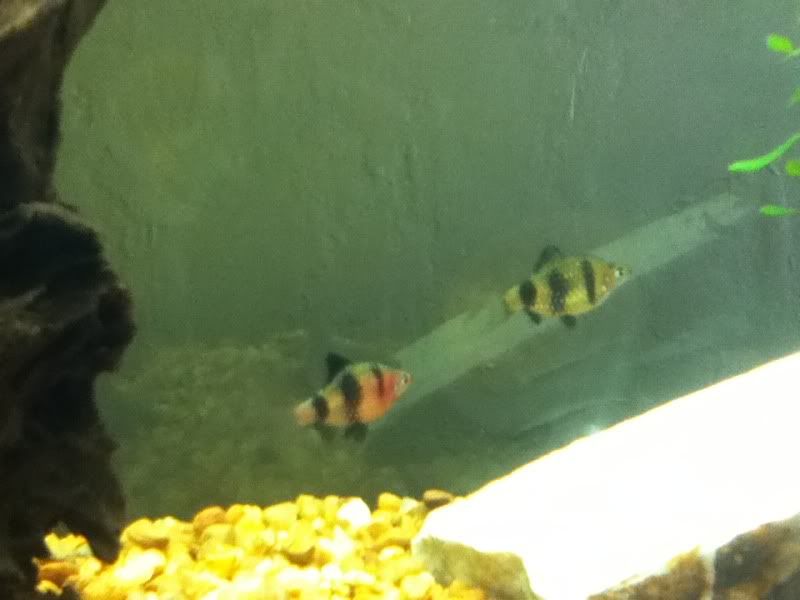 Then I bought some plants from the SnS section from some great people... and this is how it looked about 1 1/2 months ago. at this point I got more obsessed with the plant side of aquarium keeping. in the tank although not good quality picture (sorry) I had Kleiner bar sword, corkscrew val, saggi, Hygro angustifolia, water sprite, water lily, bacopa, java moss, peacock moss and java fern.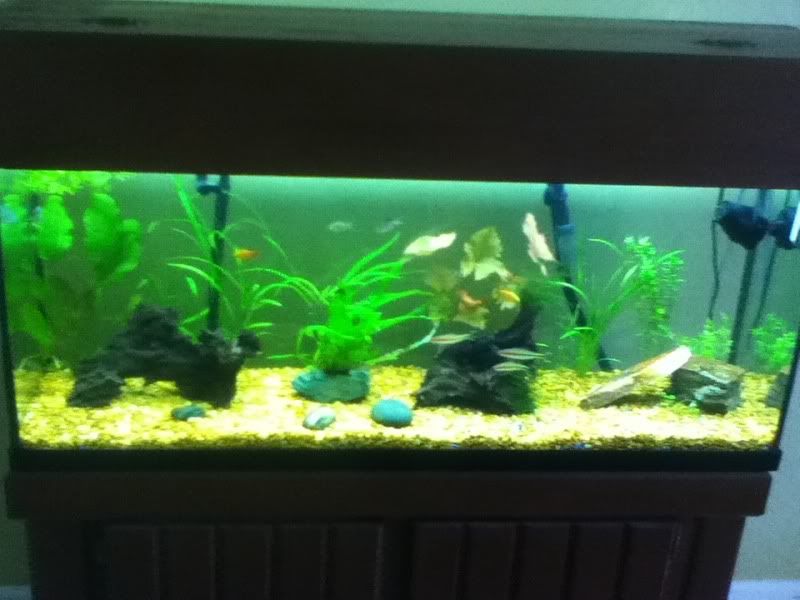 I put new light bulbs added osmocote and started dosing seachem comprehensive as of 3 weeks ago and this is how the tank looks like now with ALOT of plant growth and some rescaping.
left side of the tank...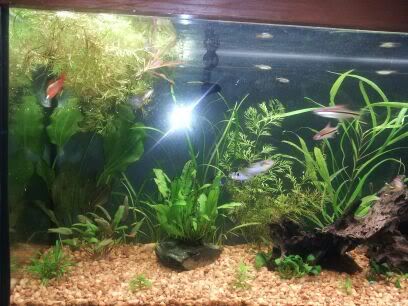 right side of the tank...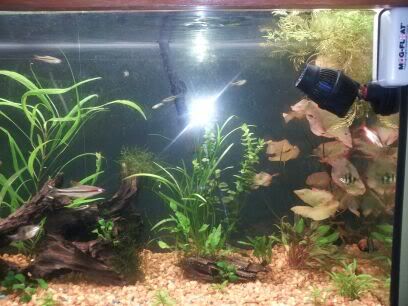 the plants that I currently have in the tank are... kleiner bar sword, saggi, water sprite, hygro angustifolia, corkscrew val, water lily, crypt wendtii brown, cryptii parva, anubias nanas petite, staurogyne deepens or tropics 49, and I think frogbit on the top. I also have a bunch of water sprite babies which I'm thinking of doing a raok for them as I don't think they would sell. But I never know!
The list of fish that I currently have are:
3 Black ruby barbs
4 long fin rosey barbs
3 torpedo barbs
1 golden dojo loach
3 otos
1 ruby nerite snail
1 blue gourami
1 bala shark
1 rainbow shark
5 brilliant rasboras
2 gbr
2 bandit corys
I think I'm getting algaebc I have something white on the walls or steady it looks white. What could it be? I think the nerite and otos have been eating it but I can't really determine that just yet.
Anyone have any comments or suggestions?