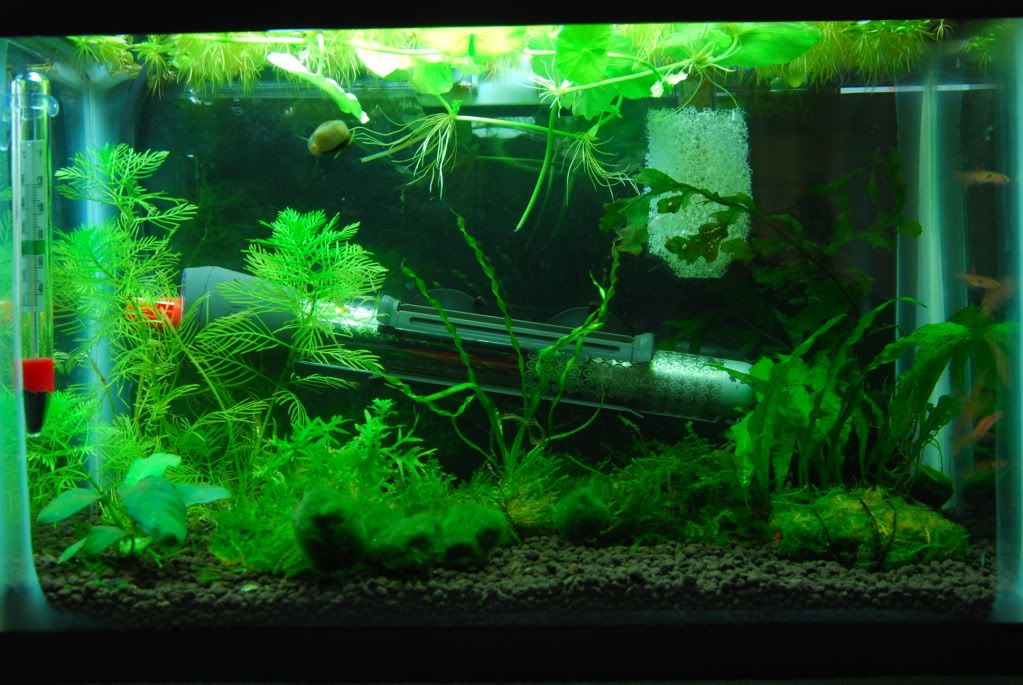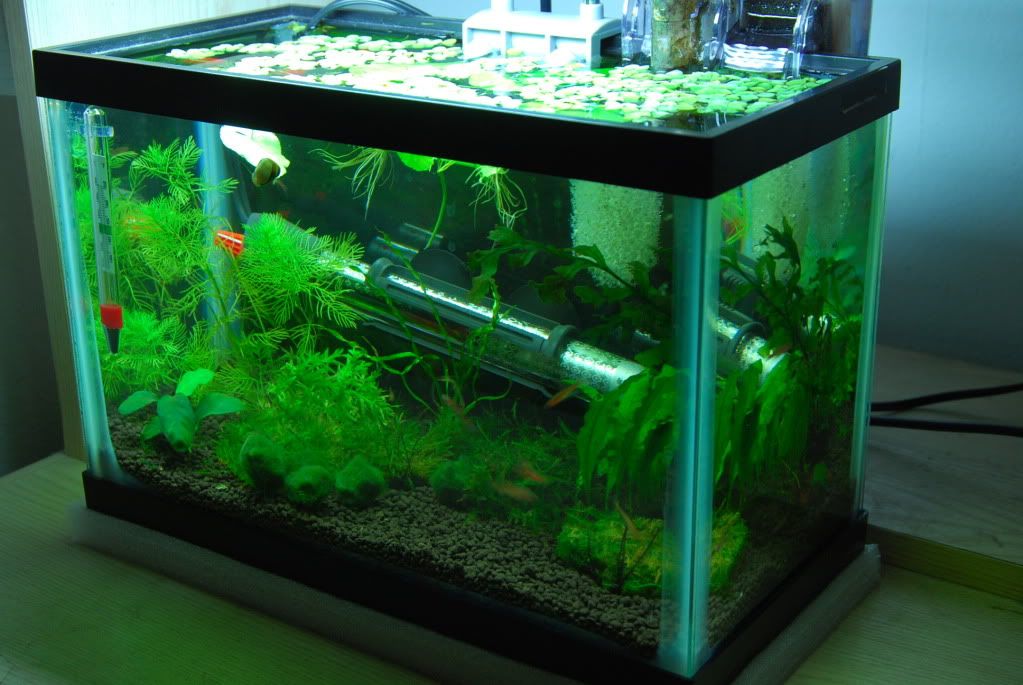 Plants: Bolbitis, Java Fern, Anubias Coffeolia, Vesuvius Sword, Hottonia Palustris, Myriophyllum Mattogrossense, Hydrocotyle Leucocephala (Pennywort), Weeping Moss, Christmas Moss, Green Carpet Moss, and Salvinia Natans.
Fish: 10 Boraras Maculatus
Invertebrates: 3 Nerite snails, 24 Bee Shrimp coming in a couple days
Lighting: Archaea 27w
Filtration: Azoo Palm Filter
I'll start off by saying that this tank is being jointly operated by my father and I. Now what that really means is that I get to choose plants, choose equipment, and take care of maintenance, and my father is in charge of choosing livestock. Its been running for about 3 weeks now, we just got the fish today so I figured I would start a journal to track its progress.
I have been dosing Flourish Excel and will soon begin dosing regular Flourish as well. I'm going to try to get away without having to inject CO2 into this tank, with this light though I think I may have to at some point. Any comments, criticisms, and advice are welcomed.
And a couple shots of the fish, these little guys are awesome!