Discussion Starter
·
#1
·
I have a lot of shelf space, I have a tank that fits perfectly and I don't want my cats to spend all day trying to murder a brightly colored fluttery betta so...a shrimp tank seems like a good idea.
Aquarium - ADA Mini S - 3.5 gallons
Lighting - Finnex Stingray 12" (with pet proof screen blocking some light)
Filter - Finnex PX-360
Substrate - pool filter sand
Plants - Anubias, subwassertang, flame moss
Temp - 76F
TDS- shooting to keep it under 200
Shrimp - Sakura culls (coming soon!)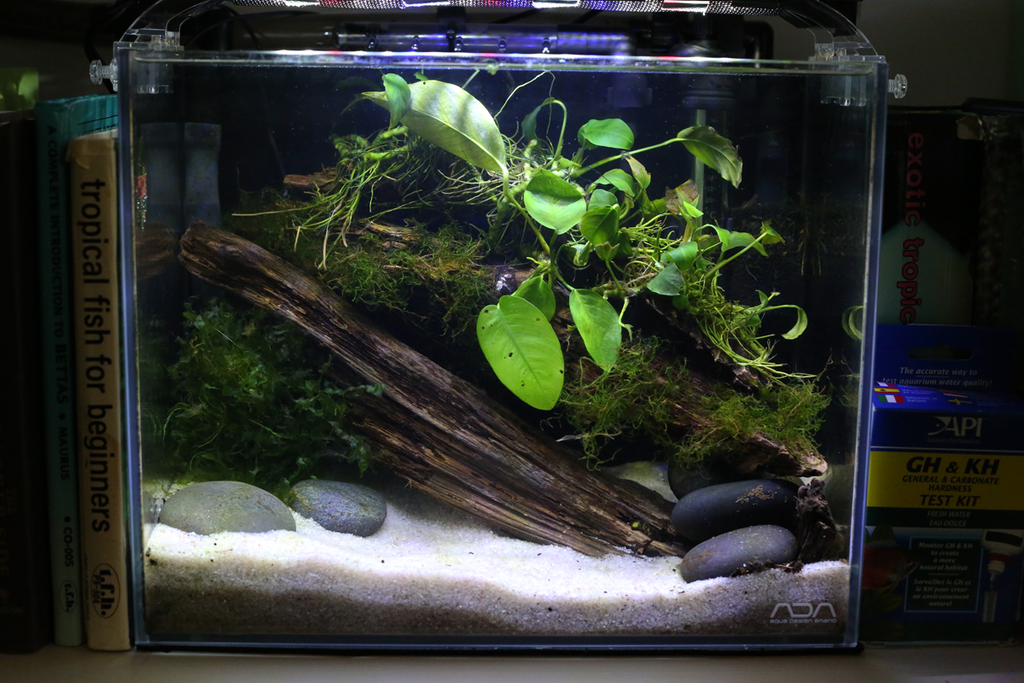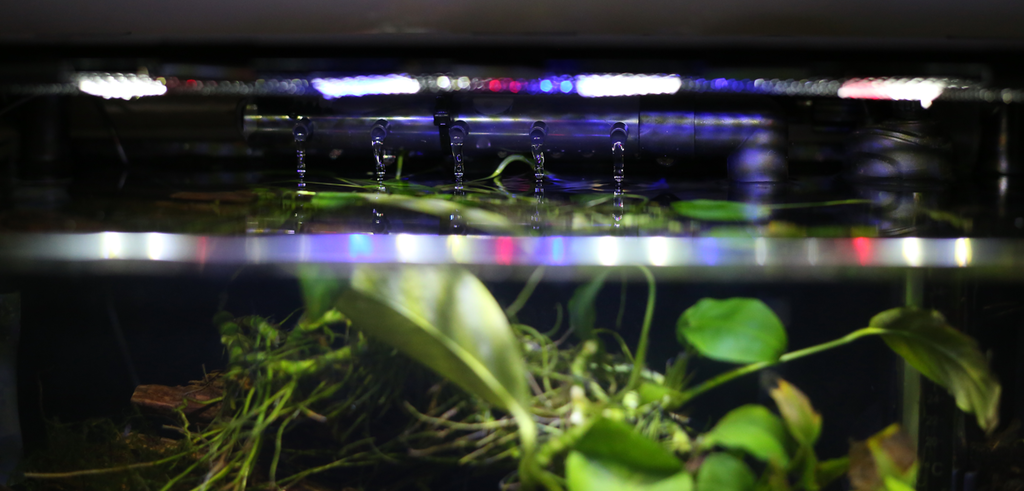 First of all, I want to say that Purigen is amazing stuff. Sitting at my desk, it looks like there's no water in my tank. Secondly, this PX-360 filter is very nice for the price (I paid $36 recently). With all the media in place, it holds about 1.4L of water. I figure with all the stuff in the tank, the actual water volume is probably about 11L, maybe less. That's a good amount of extra water flowing through the system. The media chambers are generously sized and it came with a ton of plumbing parts. I set up a spray bar vertically in the back corner, and plumbed an airline into the bottom-most spray hole up to some additional pieces to promote some surface agitation. Without this, the surface was absolutely still and getting grimy.
The Anubias sprigs are all I have left from a glorious clump that I had in my Amazon biotope-ish setup; they didn't survive my recent move from Tampa so well. I plan on dosing macros 1x week and micros 2x month. 500mL water changes 2x week. The water in Greenville is awesome out of the tap - 25ppm, 2-3 GH and 2-3 KH. So if I want to try my hand with some more advanced shrimp later on, I have excellent water to start with. As of right now, there's a lot of copepods chilling on the glass, so I guess the parameters are right.
The barricade of books around the tank? Yeah, cats. The slightest bit of room and they're up there drinking delicious fishy (or shrimpy) water. Idiots.