Discussion Starter
•
#1
•
Ok, so this past week I got a total of three different spawns between my bolivian rams and my apistos. The eggs actually all hatches within a 12 hour period. This was the first spawning for all of the fish involved as well as the first (at least successful) that I've had in my aquariums, so I decided to try and get pictures and video. I figured there are people here that will be interested so I figured I would share. I used my cell phone for these so the quality is iffy.
First up is my bolivian rams. I will create a separate thread for the apistos. That way if anyone wants to talk breeding we can have the discussions separate. I am obviously not a breeder, but if anyone has any questions I will be happy to answer as best I can.
This was totally not intentional. I had no plans on breeding the rams and got them to just be a peaceful centerpiece fish. I've had them for maybe around a month now. He is a picture of the tank, it's a 29 gallon planted community. Clearly not a breeding setup.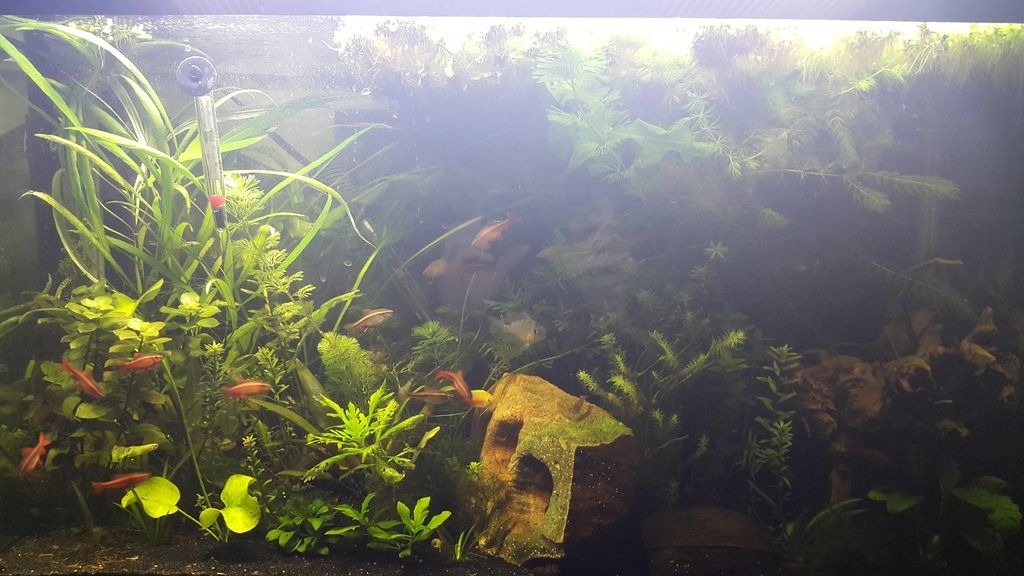 I never saw the breeding and it caught me by surprise. So much so I didn't notice the eggs until around 24 hours before they hatched. It's surprising too as she laid them right in the front of the tank were it is super easy to see them. I guess I missed it because I didn't expect it. Here is the photo of the eggs when I found them.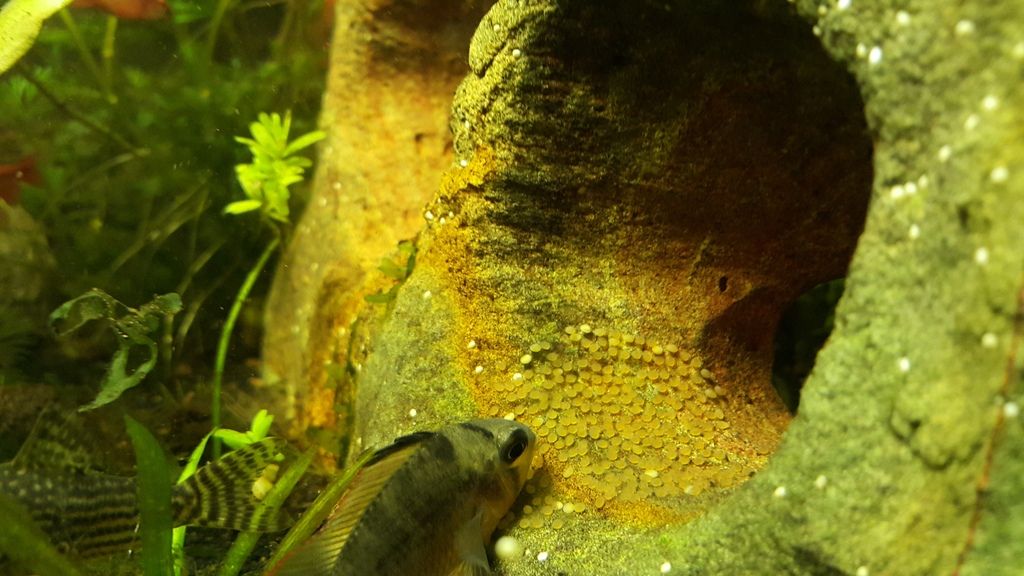 The following night they started hatching. I came across it after the female started to collect the fry and put them on the substrate, but unfortunately I wasn't the only one to notice...
https://youtu.be/dvVK_4l8DWU
For a first time mother she is a champ though as she didn't panic and took to collecting her babies.
https://youtu.be/NxitoYUwemw
OK, in the last video she looked like she was eating her babies, but she didn't She does a better job of corralling them here and spits them out into a pile. I managed to distract for corys with shrimp pellets so she got to finish up moving the fry in peace. She ended up moving them to a location where I can barely see them as she dug a ditch in the middle of the plants. I was able to see that she has been able to keep a lot of them and I wouldn't be surprised if there are 30-50 still there.
https://youtu.be/A9N69bSIVt4
Now the next challenge will be to see if they survive the tankmates once they are free swimming...