Rotala Walichii and Vietnam not available for 2 weeks...sold out
Plants from this 4ft tank
R. Vietnam 10 stems for $5 beautiful yellow green color
see also with Blyxa jap. ($1) here
Rotala Wallichii (similar but less robust) 10 stems for $5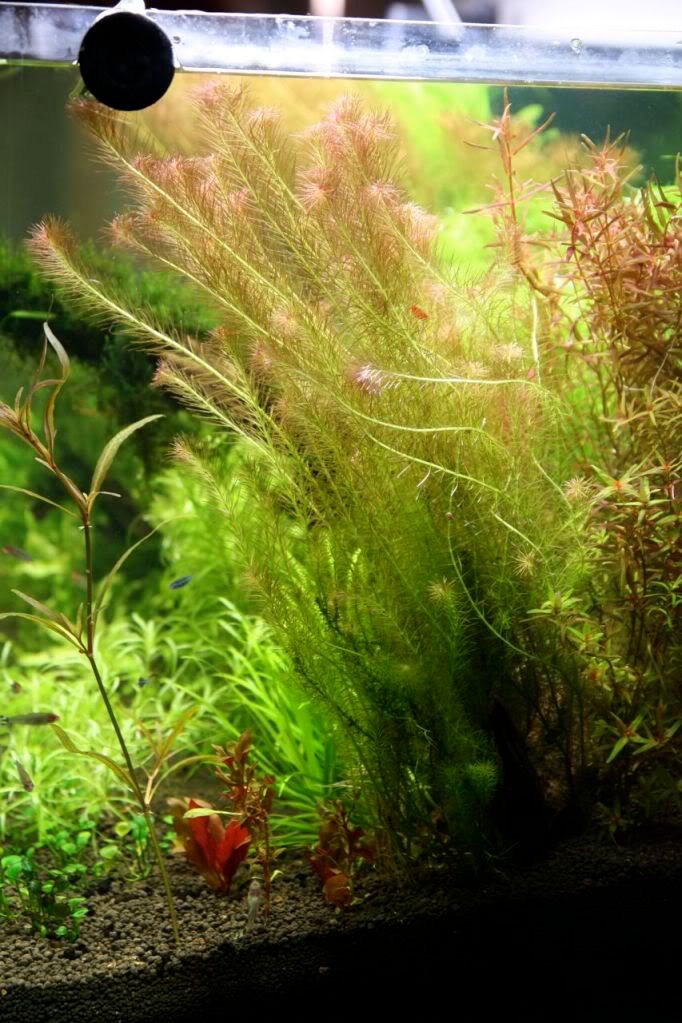 Tonina Belem shorter single plant $1, large branching plant $2
looks like a palm
To justify your shipping cost, also can offer for sale some weeping moss or flame moss ($5)
Also red cherry shrimp 0.75c each. (this will add to shipping weight - shipped in a breathable bag)
Shipping by Priority with tracking number email to your Paypal address (Mon-Wed preferred) in a styrofoam thermobox, actual shipping cost (will refund the difference). Depending on the weight, it would be $6-12.
Please MINIMAL order $10.
PM me with your interest to buy, payment must be made within 2 hours of my reply when transaction agreed on both ends or I will need to go to the next person (sorry, but too many "I'll take it!" PM messages in the past that then never pay when others were waiting).