Discussion Starter
·
#1
·
well title says it all... I have blueish green mold growing in the substrate on one side of the tank, not something I have ever seen before.... It kind of looks like mold you would see on a piece of bread maybe?
Substrate is maricle grow organic capped with pea gravel, diy c02 and liquid fertz. Plants all seem to be doing quite well, as well as about 3 different kinds of algae going on in controllable quanties (bba, red algae, and some hair algae that seems to be on its way out)
but once again, mold growing UNDER the substrate is something ive never seen before and was wondering if anyone else had any ideas?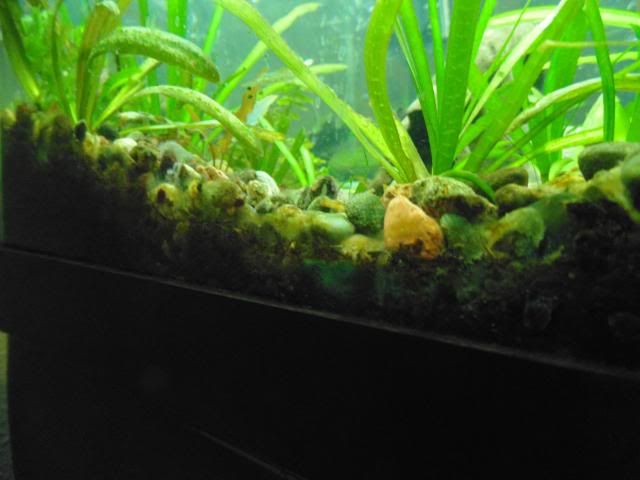 and its only on the one side of the tank in one of the thinnest spots of the substrate, so I don't think its an anaerobic pocket but maybe im mistaken?