Multiple tank syndrome strikes again ... Right now I'm planning to house just Taiwan Bees* in the tank. This tank is mostly about aesthetics for me. I just love the way BKK look.
Crap Cell Phone pics of my TB in their breeder box attached to my CBS tank: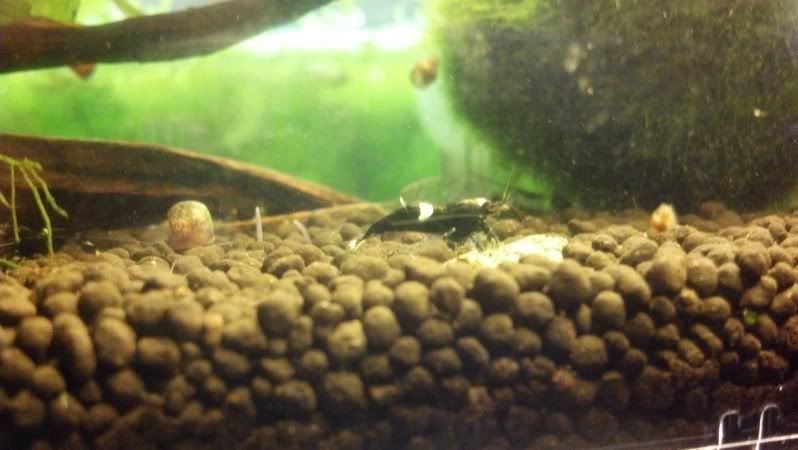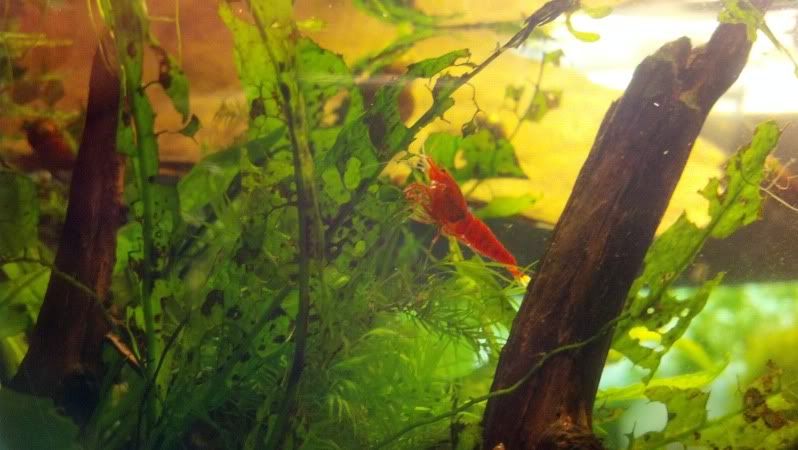 TANK
Mr. Aqua 720
SUBSTRATE
ADA
Aquasoil Amazonia (New)
BorneoWild Bacter
FILTER
Aquatop Hob w/UV (Seachem Matrix and Purigen)
Large Sponge Filter (seeded from my CBS tank)
LIGHT
Finnex FugeRAY
HARD(ish)SCAPE
Manzanita
Cholla Tubes
IAL
PLANTS
Needle Leaf Java Fern
Xmas Moss
Peacock Moss
Frogbit
Dwarf Water Lettuce
Salvinia minima
Red Root Floaters
Fissidens
Water will be RO reminerialized with Nutrifin Cichlid Conditioner (as per Speedie408, the source of my shrimp)
*If I fail at creating a self sustaining population, I might add some high-grade CBS down the road. But this isn't ideal IMO.