i started this a few months ago.. and i'm a still newbie..
i should've made this when i started, but i was a little bit shy to show my trial and error thing here..
i was optimistic with the dwarf sag.. and i forgot what's the name of that humongous plant on the left.. and i had some few glosso from my other tank that failed..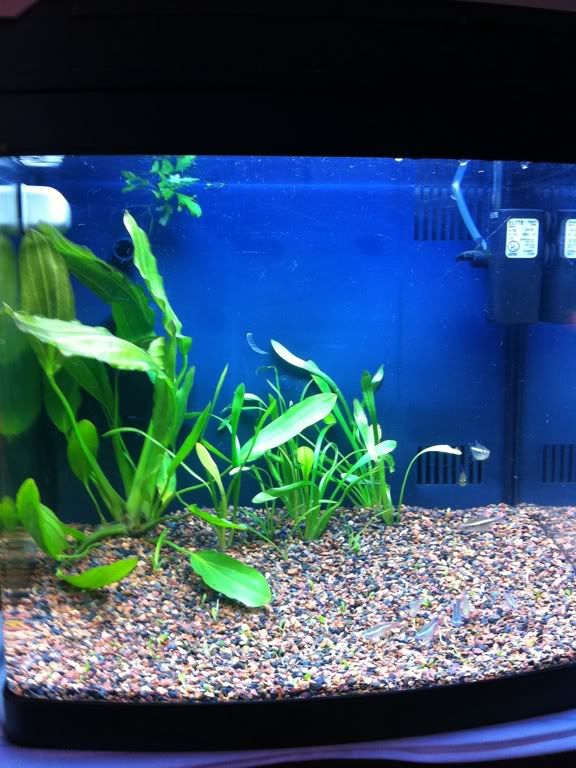 i took out the big plant after someone gave out a raok (bacopa a, rotala r).. and a friend gave me some riccia (i think) and attached it to a stone.. dwarf sag made me happy this time..
now the dwarf sag's giving me a headache cause it's growing vertically due to the high lighting.. and keeps on getting some algae (staghorn) and the riccia was turning brown, and it was slowly dying.. but eventually left it..
(taken 3 weeks ago)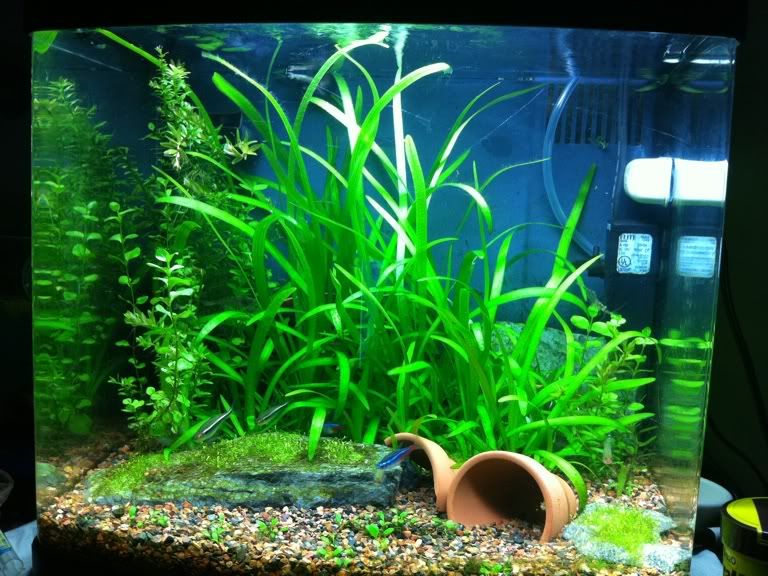 and since then..
the glosso is still invisible.. but i added a pressurized co2 2 weeks ago.. it has been showing some growth..
took out the rotala and bacopa..
i trimmed the dwarf sag.. and think it's getting boring..
and but i'm planing to rescape everything.. should i?
or maybe just add a moss wall?
thanks guys..