Rotala Green, Bacopa monnieri, Staurogyne repens, Narrow Leaved Java Fern, Eleocharis acicularis and a mix of floaters, Phyllanthus fluitans [red rooted floater] and Salvinia, assumed to be minima [water spangles].
As of 11PM Sunday only floaters are available, thanks everybody!
Please indicate which plants and which portion you would like and add $5 for shipping. I will ship in either a small flat rate box or Priority Mail. Plants are labeled and bagged now and will be in the mail Monday.
Plants are algae free but there is a little BBA on some of the wood in the tank. Tank has ramshorn snails and Malaysian Trumpet snails. The tray in the photos is 14"x18"
Floaters, baggie full free with purchase or $5 for small flat rate box shipped. May also contain riccia and will have some duckweed. As you can see RRF isn't particularly happy. No idea how many handfuls are in this bowl. Maybe 10 or so.
Three portions of Bacopa. $2 a portion. ApendingB soldCpending left to right. Indicate which portion you would like as I haven't counted any of this!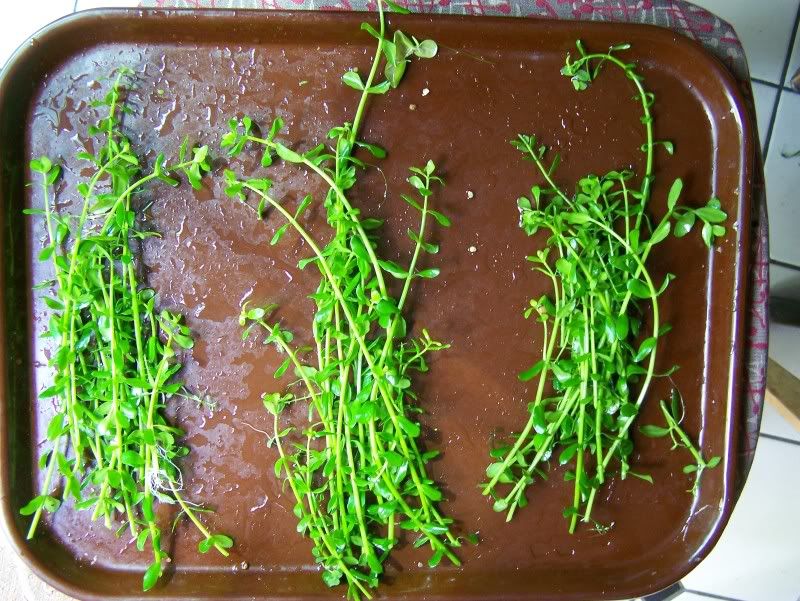 Four portions of Rotala 'Green'. $5 a portion. AsoldBpending
CSOLDDpending left to right. Indicate which portion you would like. It is unsorted so there are perfect stems mixed with stunted stuff. I have no idea how many stems are in each bunch, more than my fingers and toes for sure!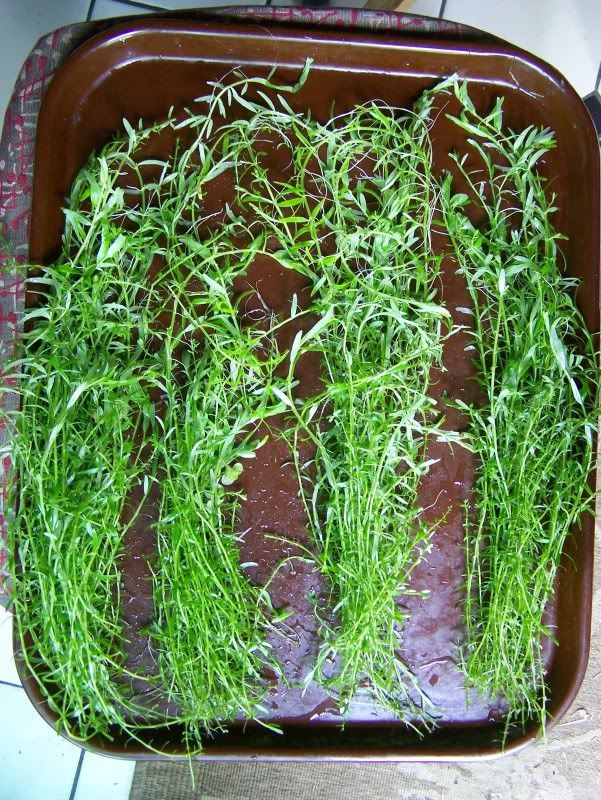 Small amount of dwarf hairgrass, E. acicularis, removed when I separated it from the Stauro. SOLD.




Three starter portions of narrow leaved Java Fern. Some is rhizomes removed from wood and some are plantlets pulled off leaves. ABC left to right, indicate your preference. ALL SOLD




Looks like about a dozen tips to this portion of Staurogyne repens. Some rooted plants and a couple of cuttings. SOLD