Discussion Starter
·
#1
·
Without further ado, my first attempt at a planted tank. Much thanks to this site for all of the helpful threads. I'm not hoping for failure, but expect it to come eventually being my first run. :hihi: Enough talk, pictures!
Tank before: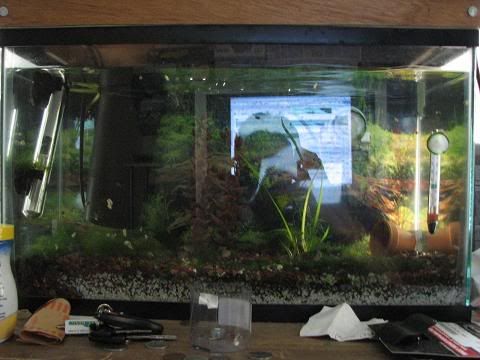 During cleanup: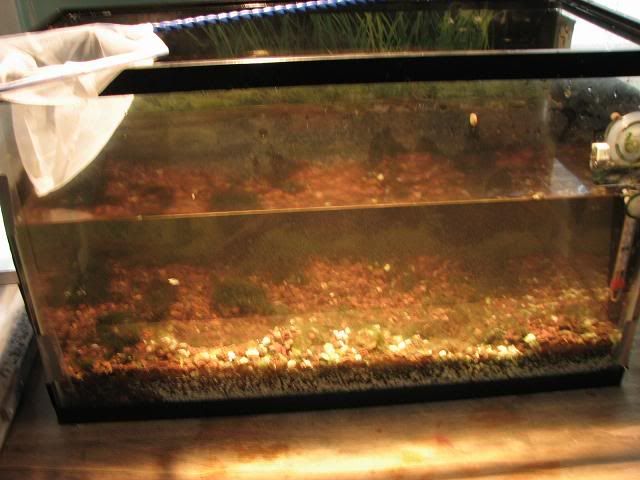 Temporary fish motel: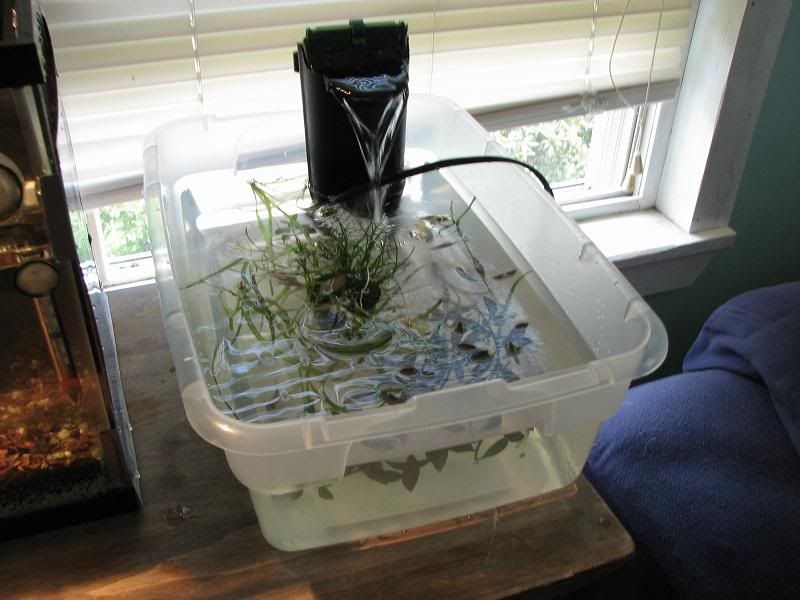 4 hours after setup, old media and tank water reused, still watching for any ammonia spikes: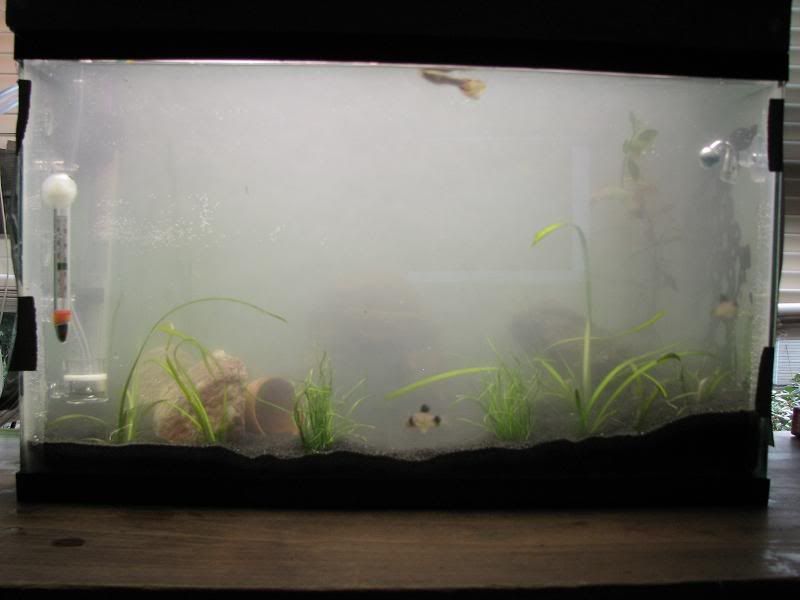 Day 2: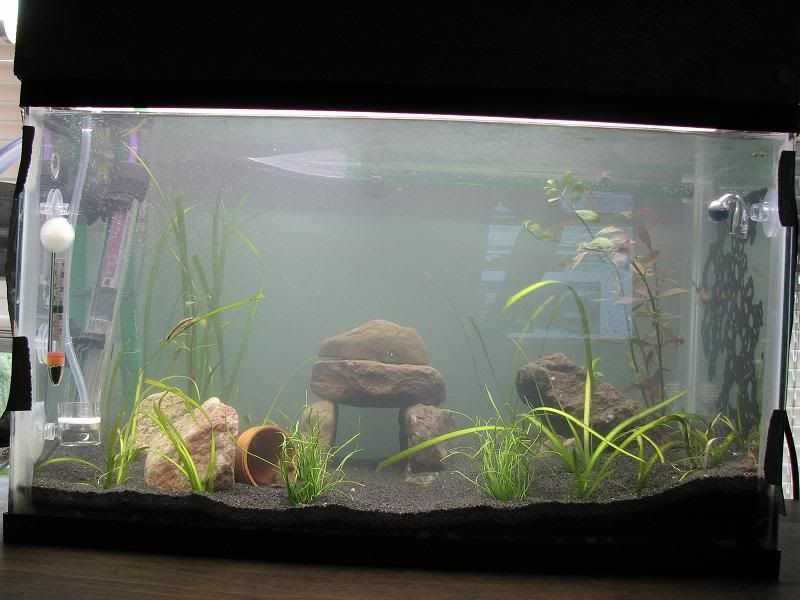 Valisneria, micro sword, some type of ludwigia I got for free.