Discussion Starter
•
#1
•
So college at St. Bonaventure gets pretty boring when you don't drink or party hardy....since partying means getting wasted and since I have the asian glow, my face glows like a stop sign.
But it's all good since it means I can get more shrimp and whatnot. I took three ten gallons at home to fit around my townhouse apartment for college, nothing fancy no rimless or anything.
I just got into the planted tank and invertebrates about 3 months ago, so most of the tanks were revamped tanks that had fish. Sandy substrate, hopefully next year I'll have more plant friendly substrate.
10 gallon #1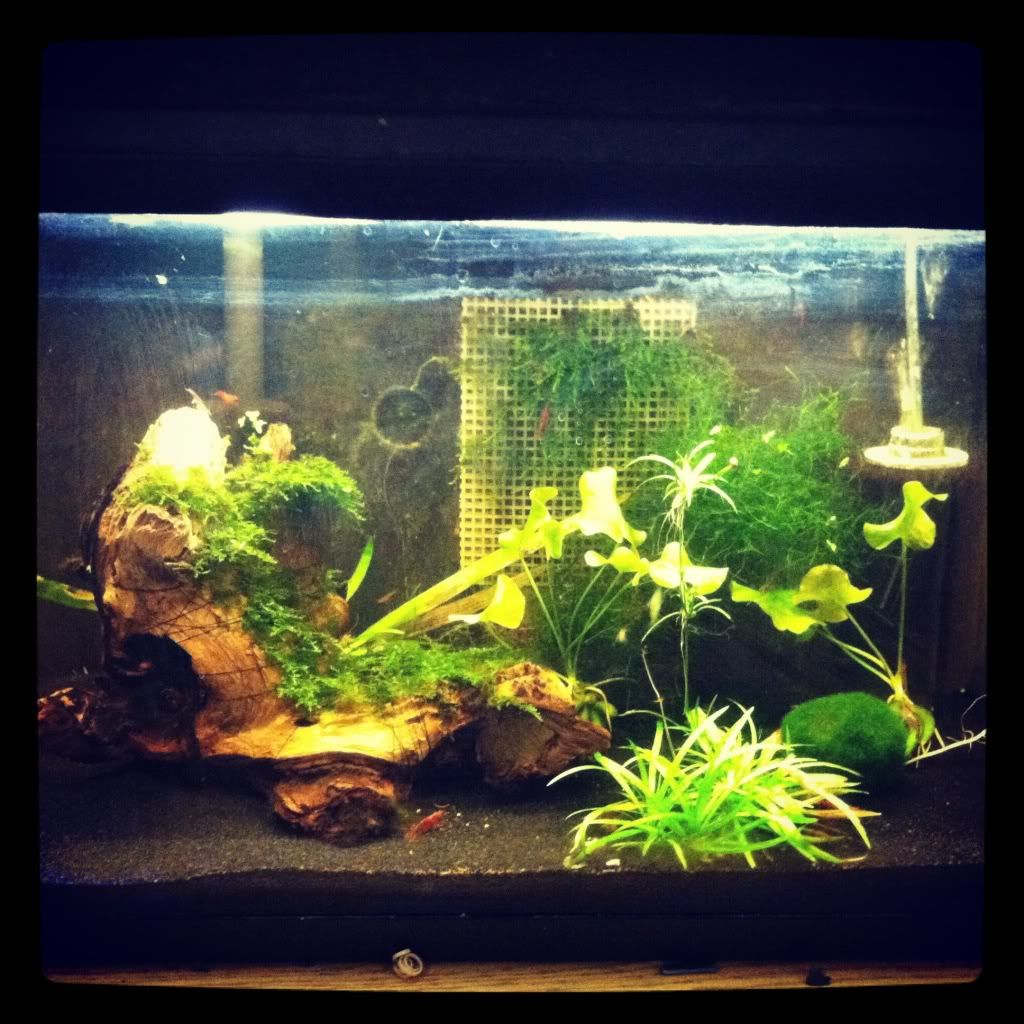 Aquatic Life:
Cherry Red Shrimp and Caridina Babaulti
Plants:
Flame Moss, Xmas Moss, Chain Swords, Banana plant, Java Moss, Moss Ball
This tank is gonna get overhauled soon with most of the Red Cherries being moved to the third tank. It's gonna get CPO's with a rocky layout from my local river
The moss is gonna get rescaped too
10 gallon #2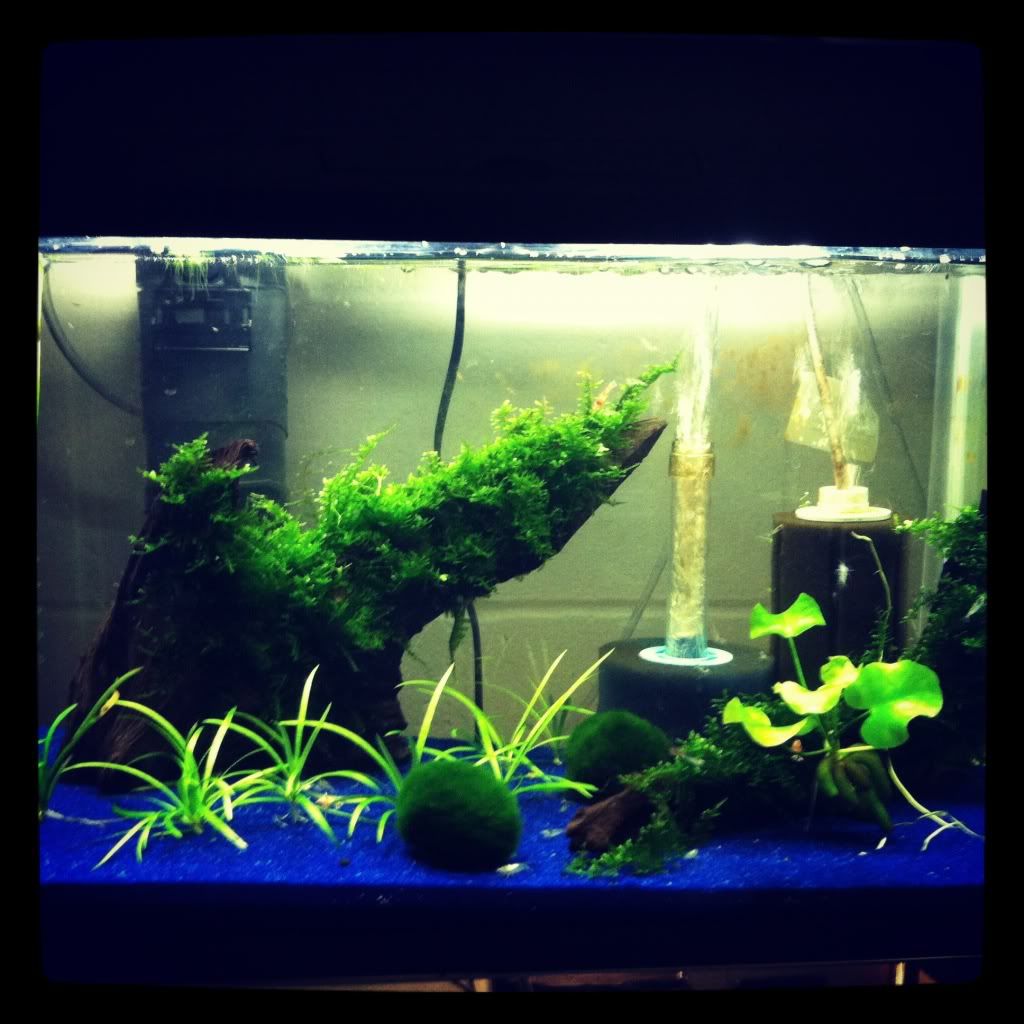 Aquatic Life:
Red Crystal Shrimp, Snowball Shrimp, Malawa Shrimp
Plants:
Phoenix Moss, Banana plants, Chain Swords, Moss Ball
Hmm I'm thinking of adding more red crystals, there are only 7 but they seem to be living well
10 gallon #3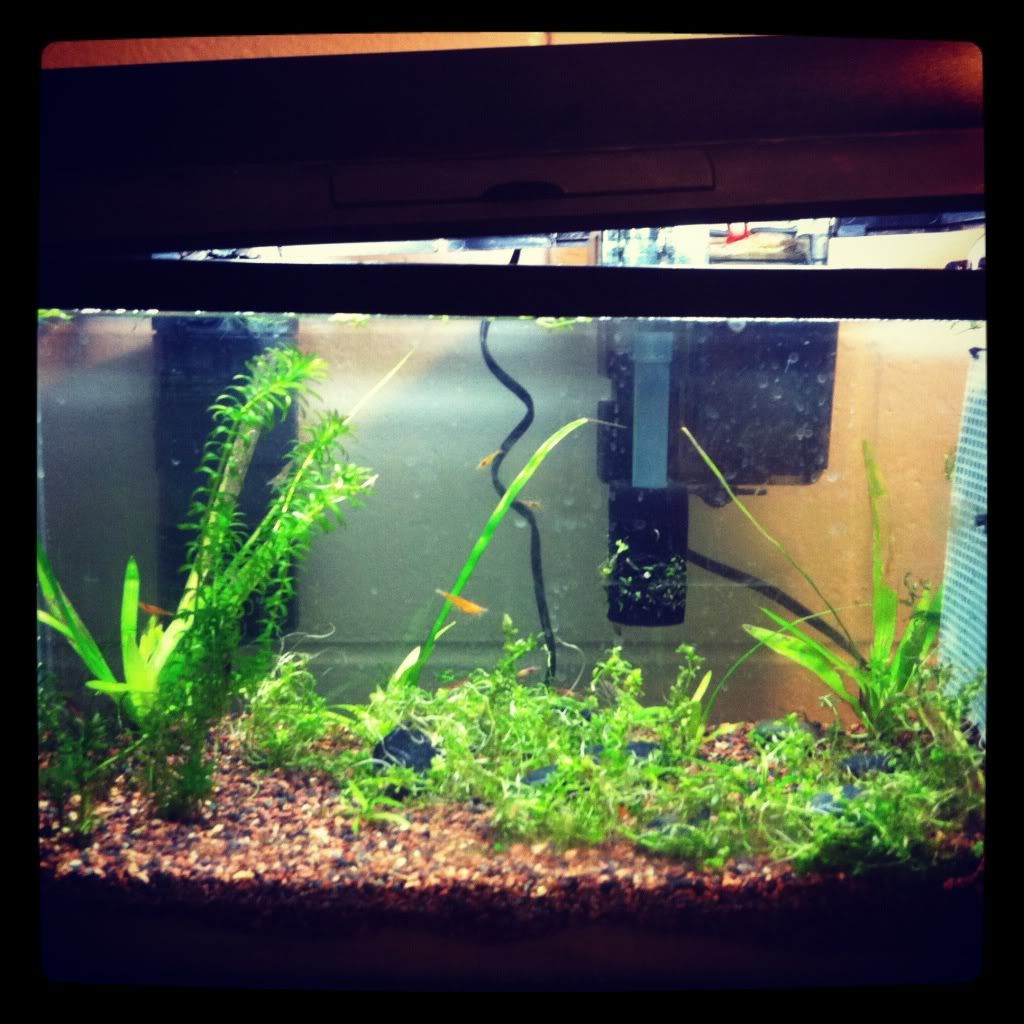 Aquatic Life:
Tiger Shrimp, Orange Shrimp, Bee Shrimp, Red Cherry Shrimp
Plants:
Baby Tears, Anacharis, Chain Sword, Vallisneria, Dwarf Sagittaria
Ok this tank has been through a lot, it was abandoned and then covered with algae. This was then home to 2 BN plecos and then became clean but covered with poop. This was then sucked out and then covered with fluorite. Then I began planting. Probably should have restarted it and dry started it. Oh well. Now its a shrimp tank with a marina breeder box medium. The baby tears came in the latest and with exams and all I sloppily put em in with a tweezer and put rocks on them in hopes they'll carpet.
The main tank is going to get the cherry shrimp, bees, and tigers. It's a Tibee experiment . The oranges are going into a large marina breeder when I get it.
Lame photos from my iphone but uhh yeah maybe I'll invest in a camera over the summer.