My old journal can be found here:
Crazy Journal'O'Tanks Vol. 1
Old 20g long RIP
The old tank was broken down and moved too the rack where it will serve the remainder of its life.
Tank
20g long
Substrate
Peat, Osmocote, Akadama
Co2
Pressurized
Lighting
30" 65w CF
Filter
Fluval canister
Fauna
*shrimp future addition*
Flora
1) Anubias Barteri Var. Nana "Petite"
2) Flame moss
3) Downoi~ Pogostemon helferi
4) Glossostigma elatinoides
5) Hemianthus micranthemoides
6) Lilaeopsis brasiliensis
7) hygrophila pinnatifida
8) Persicaria (known also as polygonum) sp. 'Kawagoeanum'
9) pogostemon erectus
10) Lindernia sp.'India'
11) Lindernia rotundifolia 'variegated'
12) Rotala rotundifolia
13) Rotala Wallichii
14) Ludwigia glandulosa
15) Ludwigia palustris
16) Ludwigia Brevipes
17) Ludwigia sp Hybrid (red)
18) Didiplis Diandra
Pretty sure that is all of them.
Thin layer of peat layed down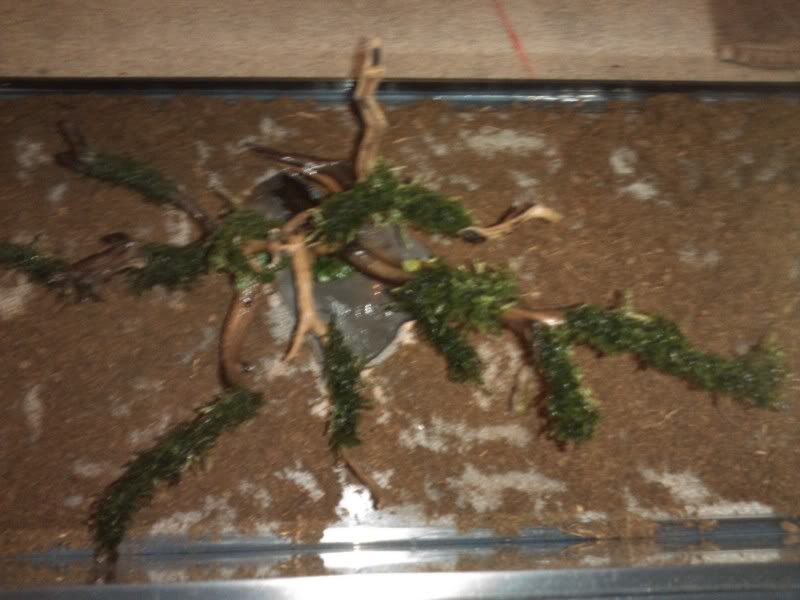 Second layer some osmocote + a few tabs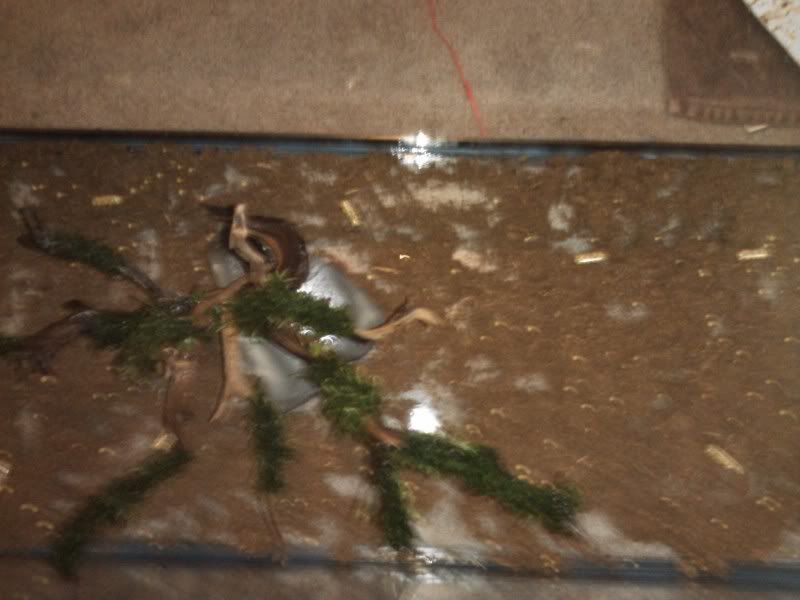 Akadama
goes from about 2" in the front too roughly 4" in the back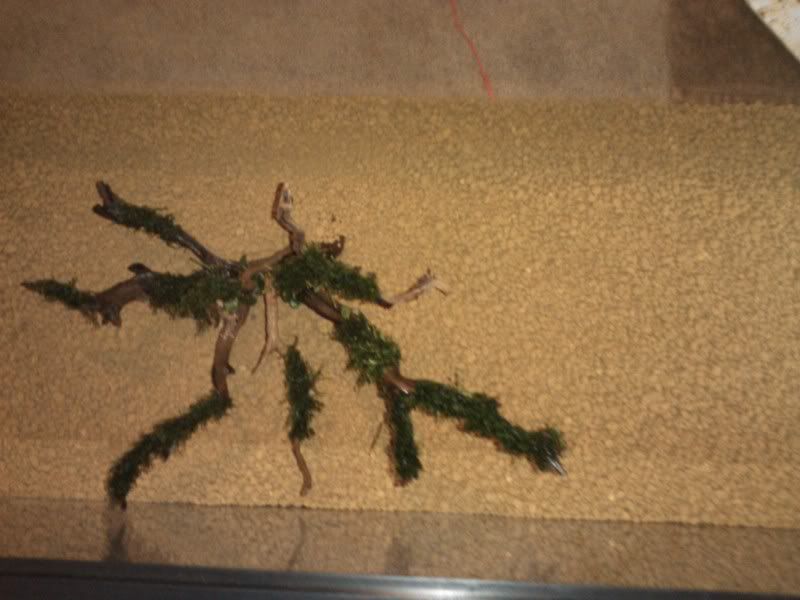 Got that done last night and realized I wasn't going too end up filling the tank so I took the driftwood out and threw it in the old 20g for the night so the moss and anubias wouldn't dry up and become a crispy critters. Ended up taking the piece of slate off the driftwood and switching the positioning/layout of the driftwood.
Background on, driftwood in, on the stand, filter hooked up



driftwood



Filling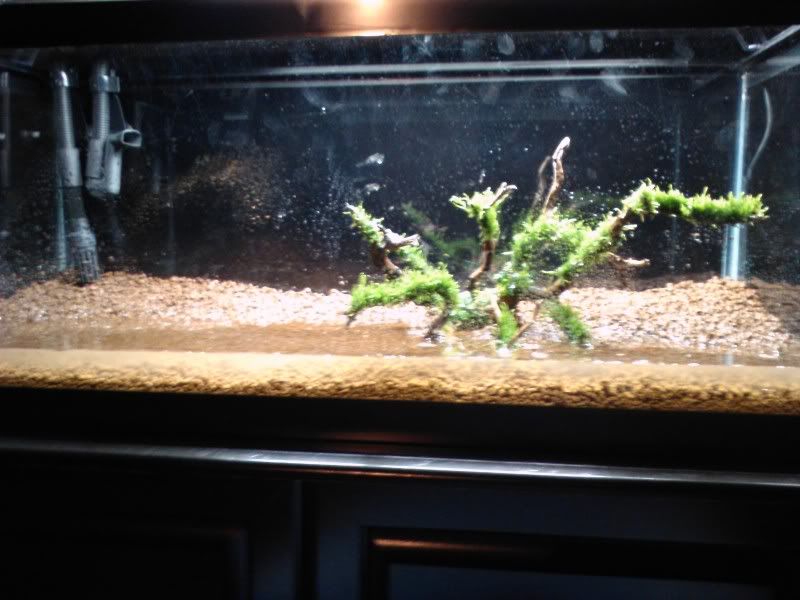 Planting has begun, but won't get finished up till later tonight I will have planted pics either tonight or tomorrow morning. I promised updates though. I plan on doing some serious planning because I don't want too dig things up with this scape constantly like the last tank, I want it too be setup for good more or less *even though my ADD is like "yeah ooooookay we will see about that" lol* I really do plant on letting it grow, trim, etc. I have some ideas that I need too finalize probably going to actually sketch it out. I would like this too be more polished looking, but still a jungle. Pretty sure that 2 plants will be leaving for sure though and moved too the old 20g on the rack.
I am opting too start a new journal for a few reasons, but mainly this is a new setup and I wanted people too be able too follow the progress more easily instead of looking through 2100+ posts too find the beginning of this tank. This will be another consolidation journal though and I will be posting updates off all my tanks in this journal.