Discussion Starter
·
#1
·
Ok, this is my first ROAK here, and i want to make this a fun one.(you know, first time and all)
so for a little bit of a fun, post your funniest story involving a toddler(there should be plenty to choose from), or your funniest "oh $#!+" moment involving one of your tanks.
one story will go towards one plant. just indicate which plant you want the story to go toward.
the best story(as judged by my wife) put towards the bocopa will receive all of the bacopa for the price of a flat rate medium deep box,(18 dollars) and the best story put towards the Myrio will fetch it for a regular medium flate rate price of 11 dollars.
if one person wins both, ill combine them into one box.
the ROAK will go on until next weekend. we would like to ship the plants out the following monday.
now, onto the pics... my wife picked up a single bunch of the bacopa nearly two months ago and the myrio about three weeks ago. they have both turned into monsters... lol.
the bacopa: close shot showing the color that it turns when you expose it to bright actinic bulbs.
another, to show how much you will be getting. the tiles are 8 inch squares. my hand is also there for size reference.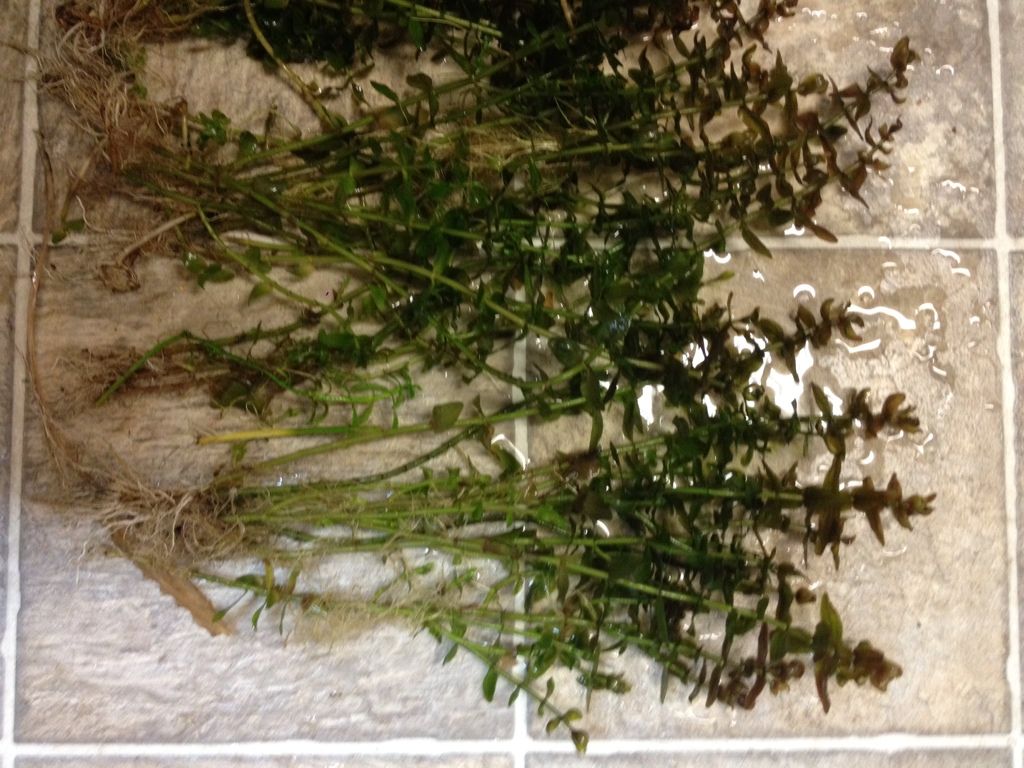 and now for the Myrio: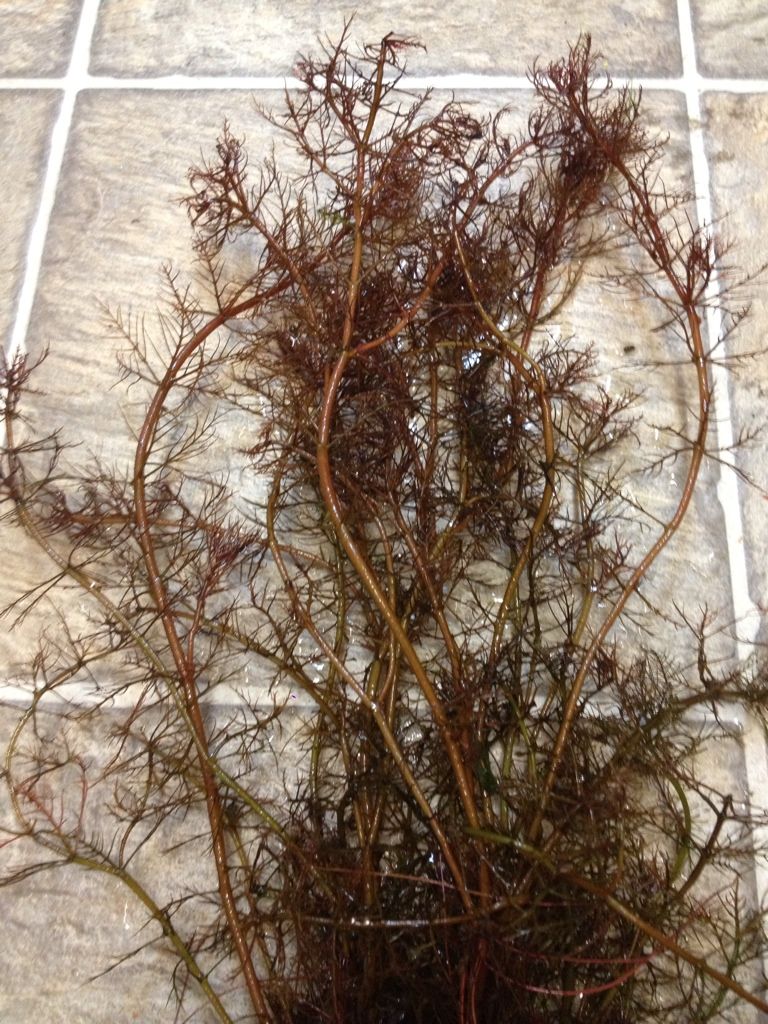 the plants will be floating in a ten gallon tank for one week. if nobody posts any stories up, we are probably just going to toss it. its a lot of plant to be tossing out, but we are making room for things like R. macandra and such.