problems came up
So a few problems have come up. First the holes that I had drilled are all plugged up.
I am going to cut slits in the top of the bg like an overflow intake. That should fix it.
The second thing is I didn't silicone the bottom of the back ground (rookie regrets) so now the sand in what seems like only one corner is being sucked in behind the bg. Hopefully once I remedy the flow problem there won't be as much suction down there.
There is also the issue of the outflow into the sand.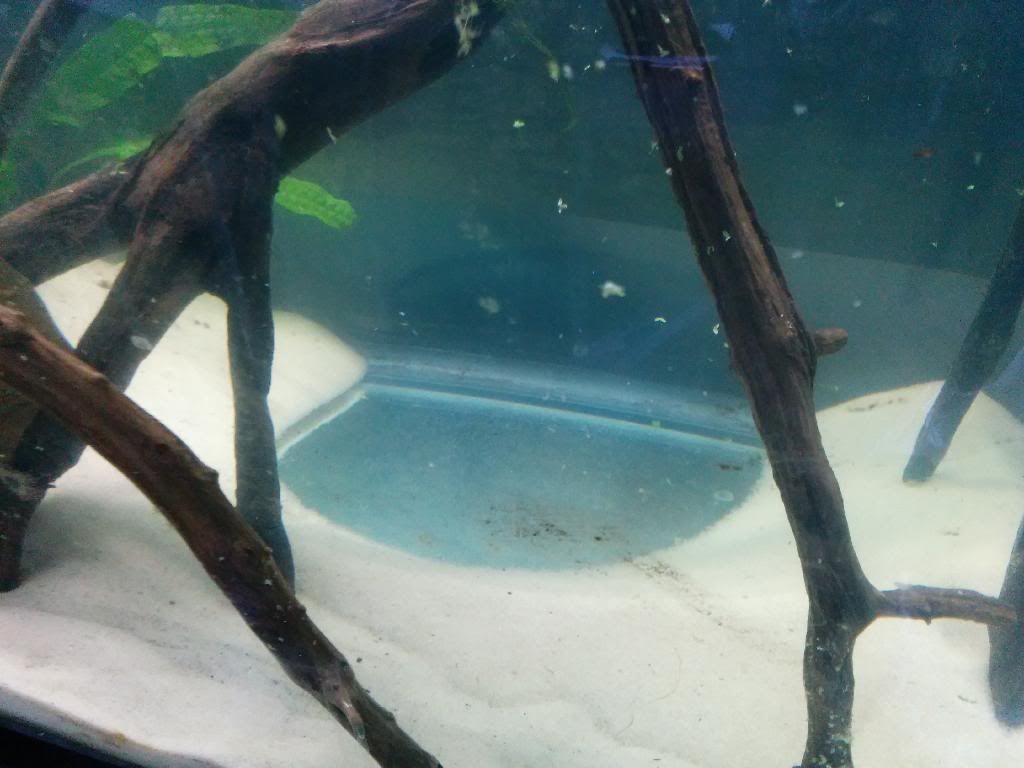 And finally there is some weird mould or something in one of the prices of drift wood. Does anyone have experience with this?