I got some plants in the mail today. They are some of the best plants I've received. I forget sometimes that I'm dealing with a nano, so the plants are soooo teenie tiny! Not a speck of algae on them anywhere. Thanks sjb1987!
So sorry, no picture of the "planting" .. just picture Me, sitting on a chair, with 2 tubes of super glue, a couple baggies of plants on a counter, and lots of curse words as I had it JUST how I wanted it, then I filled and my driftwood bounded to the surface because I forgot to put the rock in place! UGGHH.. LOL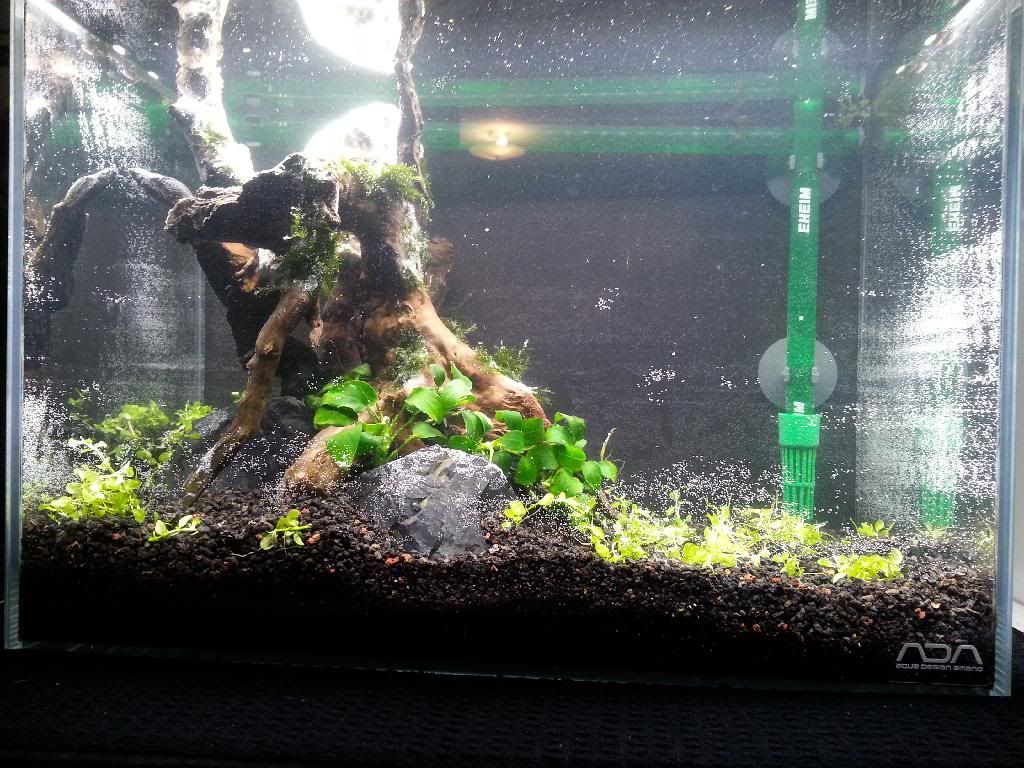 Planting in Eco Complete is HARD. All I could do was lay the monte carlo on top of the eco and then sprinkle some on it. Most stayed down. any that floated I just shoved in and I gotta hope for the best. I'm soooo used to pool filter sand. I should have done a 25% sand mixture with some petco sand or something. Maybe if I gotta rescape I'll do it.
Busy weekend ahead, no time to paint outflows yet. It'll happen... eventually.