Ok so I figured I'd start my first journal on here.
Apologizing ahead of time for spelling errors and my horrendous wallpaper in my kitchen. 70 year old house...
Ada Mini M (used - old design)
Eheim 2213
16" Finnex Planted+
Eco Complete
Yamaya Stones
driftwood
4 shims (my house is anything but level)
dish drying mat. It's black, and cushy, and absorbs water. Garden Mat substitute
Planned plants:
Fissidens
Monte Carlo
Anubias Nana Petite
Planned fishies -
Still up in the air, thinking small rasboras
Or a house for my betta if all else fails
Current Picture:
05/07/14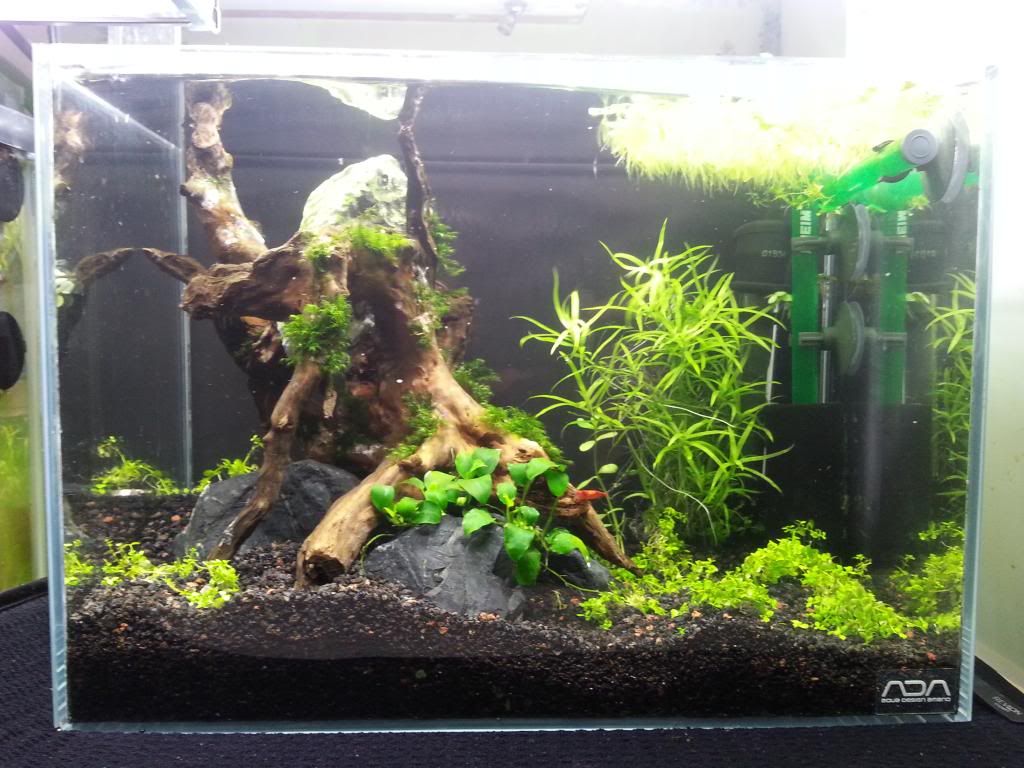 Spent the better part of 2 hours trying to get the 3 rocks to sit right.. only to find out that I had them almost all backwards, upside down, and reversed.. Luckily I took a picture of them back in the day without the wood. Fixed, and it seems to be doing ok other than being cloudy.
Here is a FTS: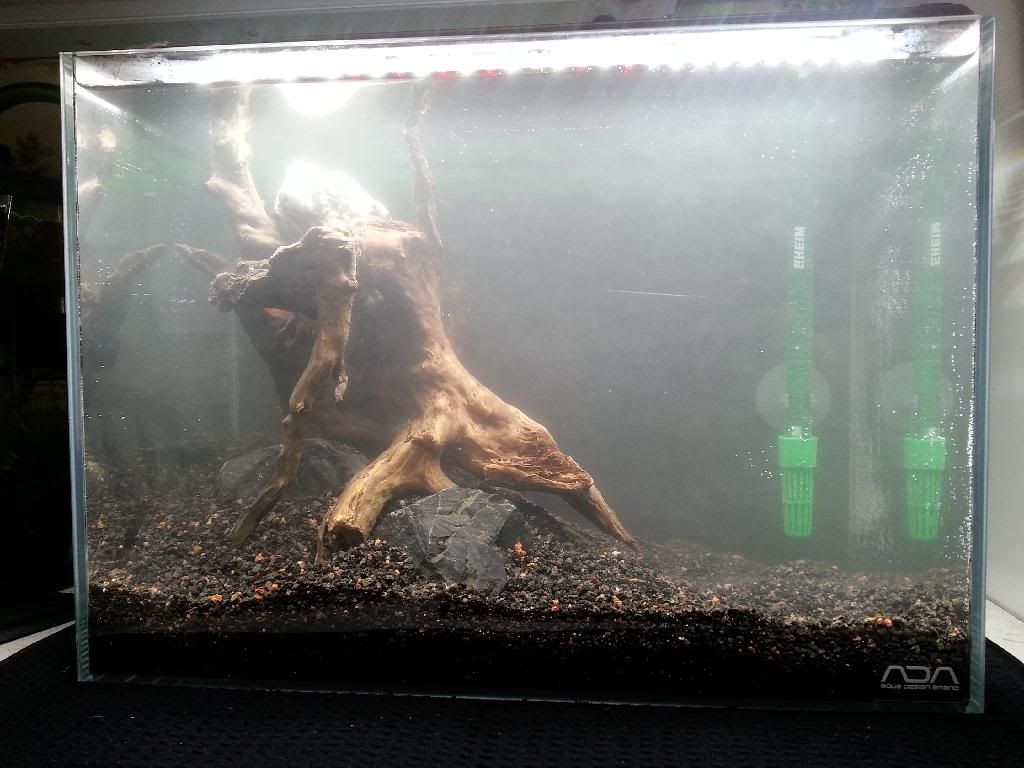 The zebra stone on the top is just holding down the wood. I've used it before but it dried out. It'll sink eventually
Left side: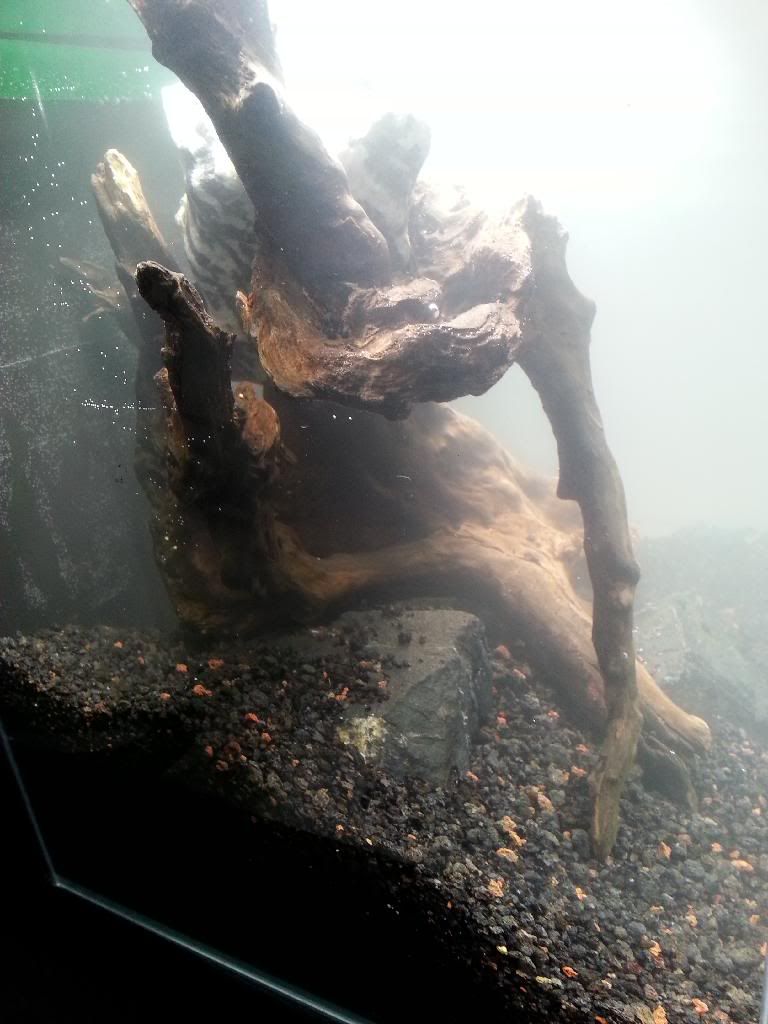 Background is painted black. Eventually I'll just spraypaint the inlet and outlet black too, I was just excited to do a leak test and make sure the filter worked. We'll see about doing that soon. There is a scratch on the front glass, but it doesn't bother me. If it ever does I'll just flip it around.
Hope you guys enjoy it. I'll try to update whenever I can.