Discussion Starter
·
#1
·
I just realized i never started an official thread on this.
It's my terrarium. 10gallons, 7$ strip light from HD, whisper internal filter. 50/50 setup land/water.
Flora:Java moss, mondo grass, ribbon plant, pothos, am.sword.
Fauna: 1 firebelly toad, 1 firebelly newt, 2 red claw thai crabs, some feeder guppy/endler hybrid guppy babies.
It used to be ugly, with some randow pilles of rock and weird wood arrangement.
well, today, i got sick of it!
I tore it down, took everyone out, and rescaped it.
it looks great now.
I made a iwagumi kind of rock arrangement, and soem wood arrangements, covered all the open dirt with java moss.
anyway- pics.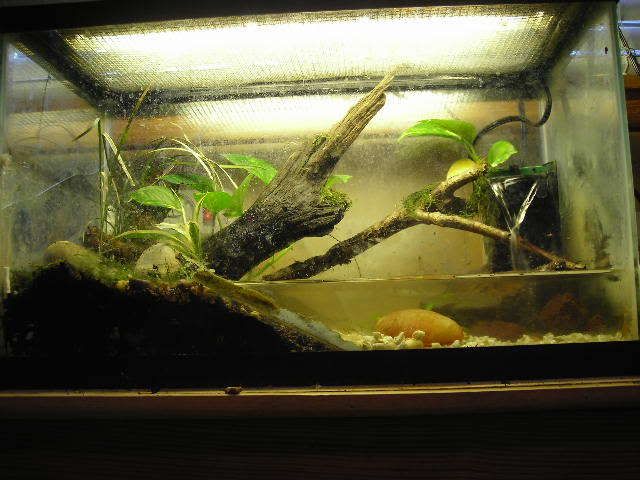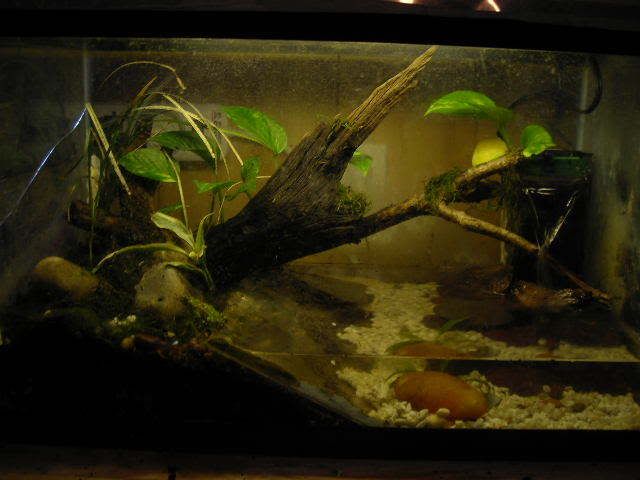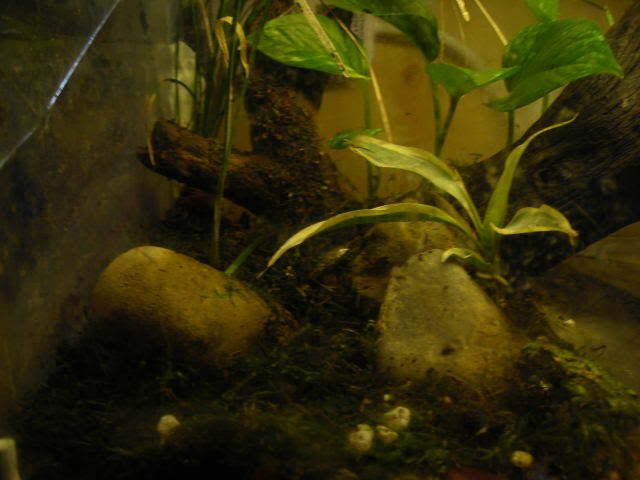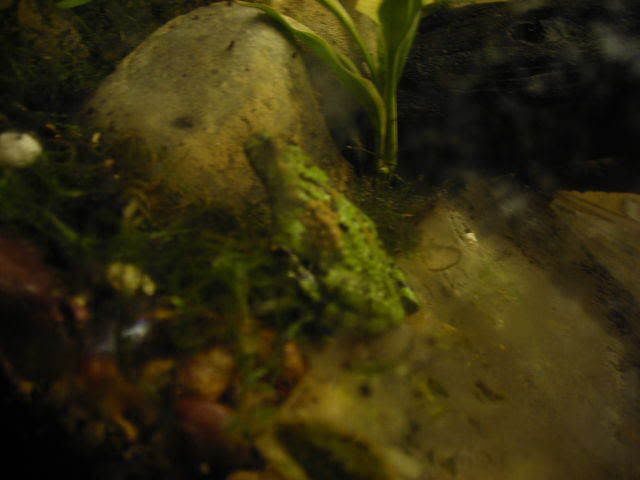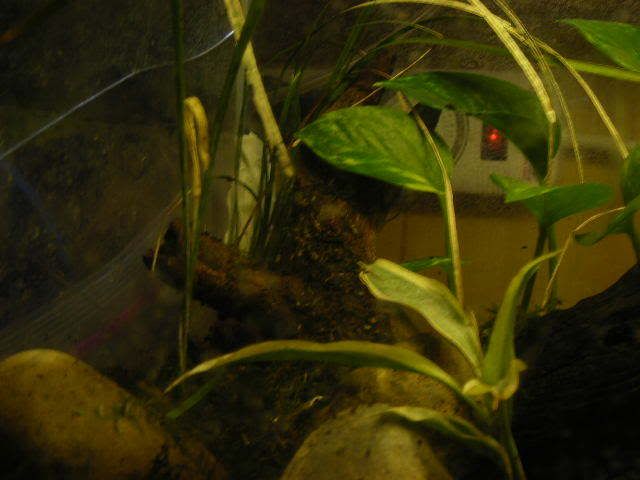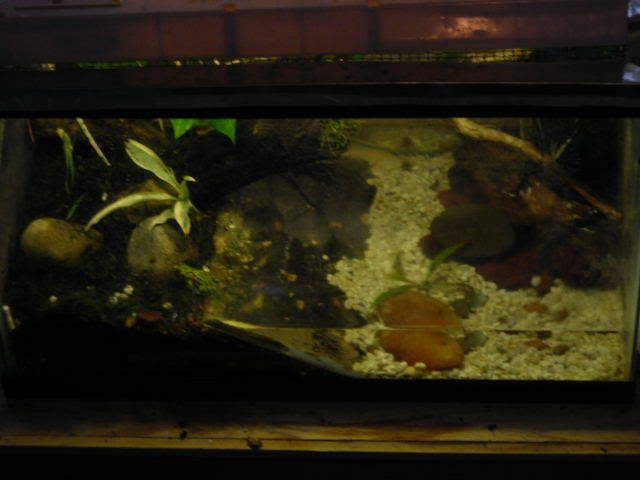 And red claw crab fights!