The company I work for is sponsoring a wabi kusa workshop at a hobby convention so I thought it would be a good idea to start my own to take to the show. The goal was/is to replicate the ADA wabi kusa I had in Japan as closely as possible given materials easily available to me.
Authentic ADA wabi kusa, 1 large stem mix and 1 small Crypt and stem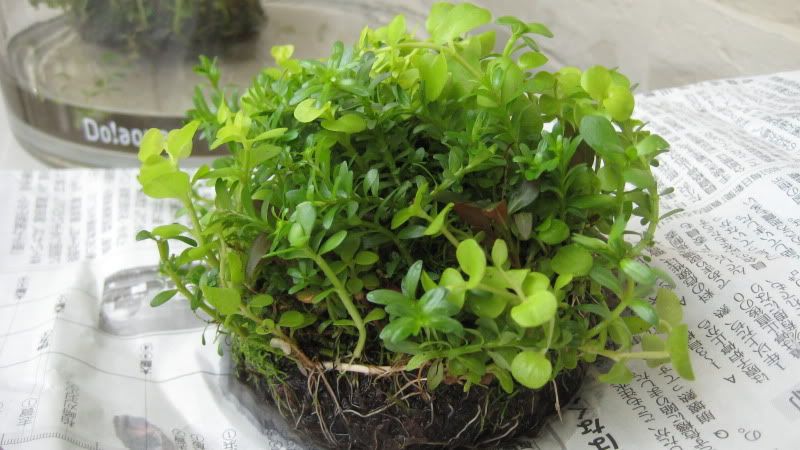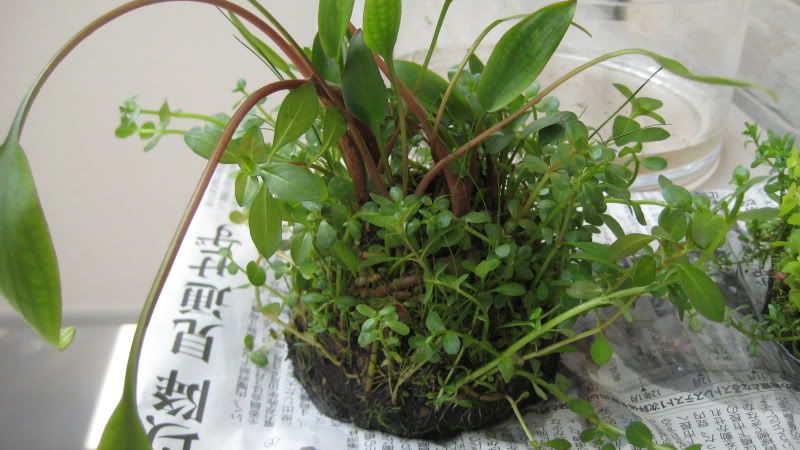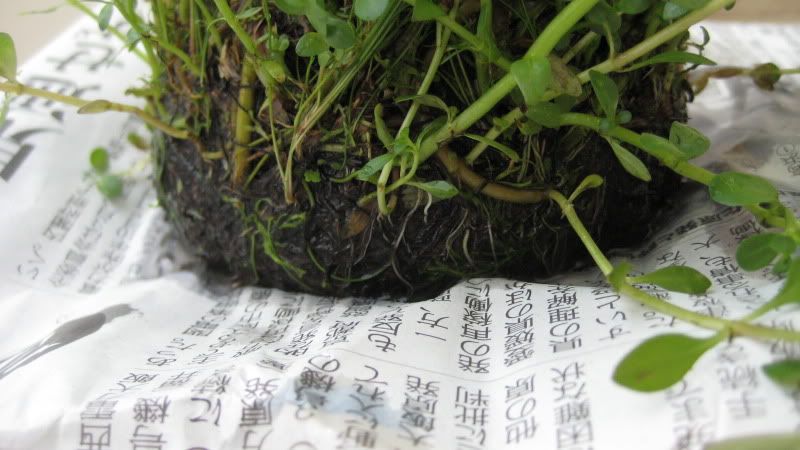 One thing I took interest in with the ADA balls is they're clearly made of some sort of straw, my guess is rice. I would guess wheat, barley, or other grain straw would work equally well. Unfortunately that's not available in small quantities where I am. I didn't want to buy a full bale just for one little wabi kusa. Instead, I got a bag of Aspen fibers which got a strong boil for an hour to soften them up.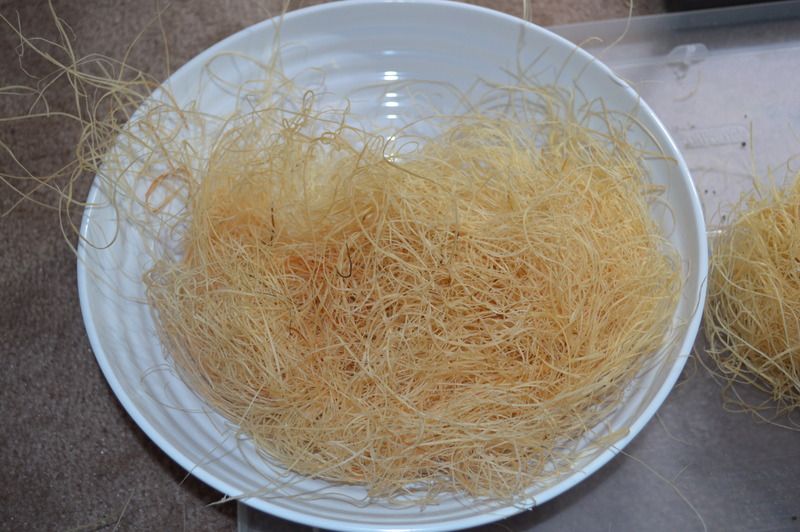 Step 2: Grab a good double handful of fiber and make a circular mat.
Step 3: Add a few small rocks to give it weight. These were about 1 inch each.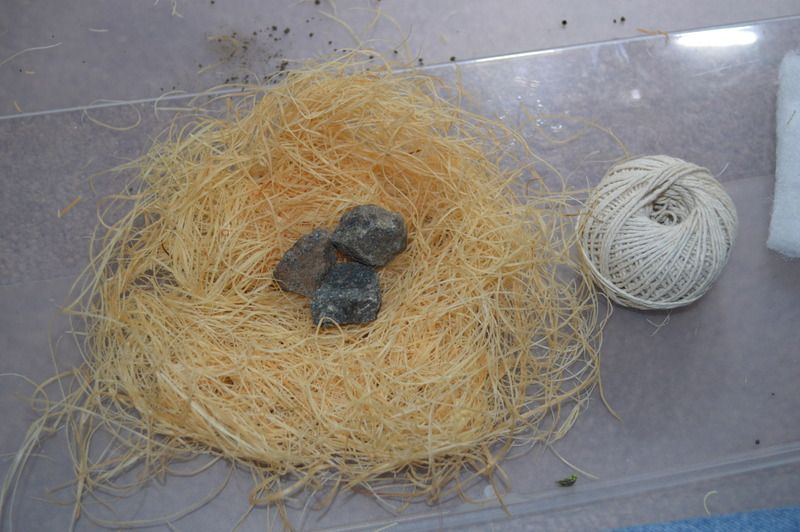 Step 4: Wrap. Again, the local hobby store didn't have nice thick colored string so I had to go with the slightly thicker standard white variety. For reference, the white pad is approximately 3x3 inches.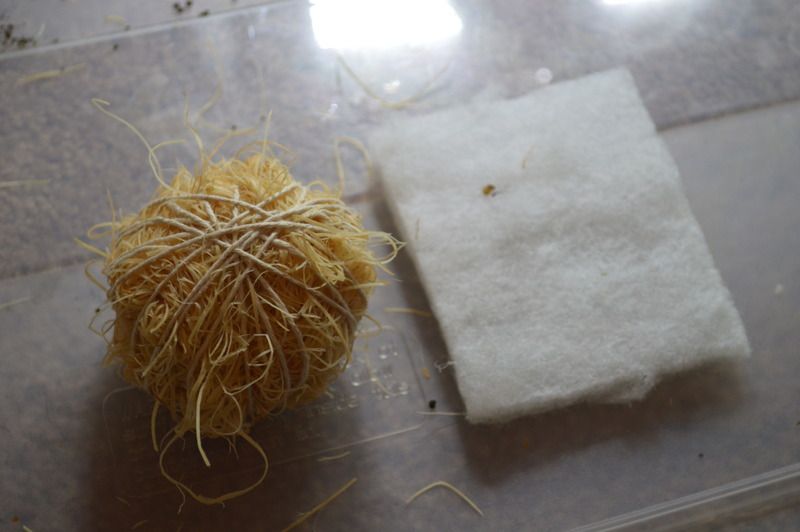 Step 5: Add more fiber and wrap again, more loosely this time.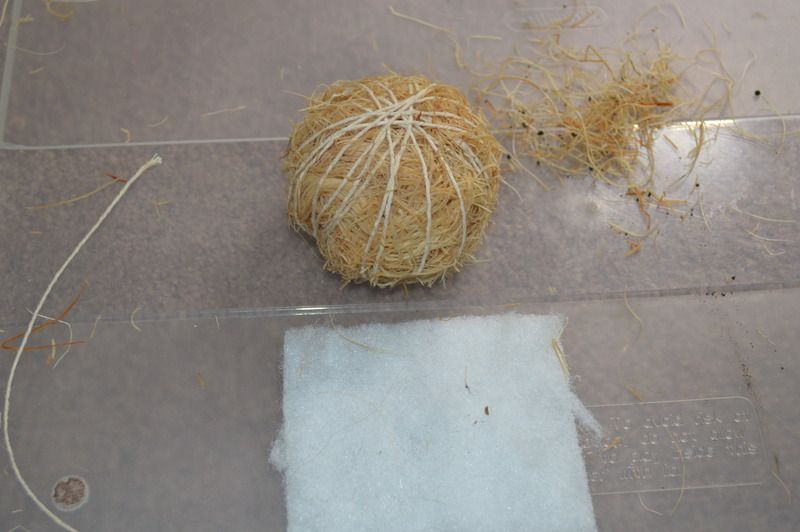 Step 6 (optional): Add moss and wrap. If I'd had an appropriately dark straw I wouldn't have mossed the ball, but since I only had light colored materials I went with the moss to cover it all up.
Phase 1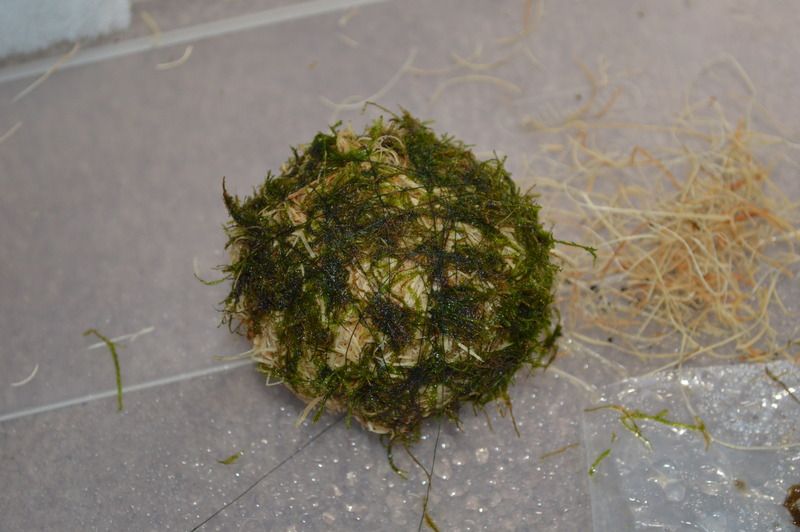 Phase 2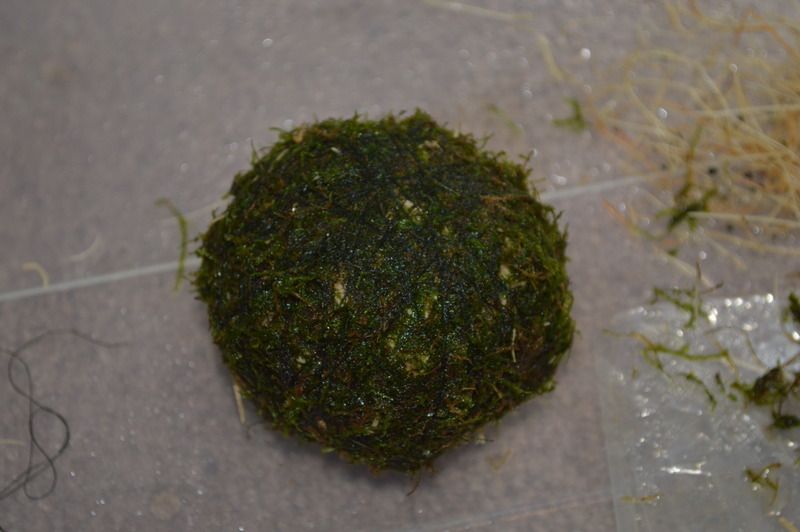 Step 7: Grab whatever stems you want. I had some R. rotundifolia, L. repens 'Red', and H. pinnatifida that weren't to happy in the tank so they got pulled for this. The B. monneri was doing too well so a bunch got yanked to get it out of the tank. The Crypt is a small C. wendtii "Tropica" (my favorite plant ever) to cap everything off.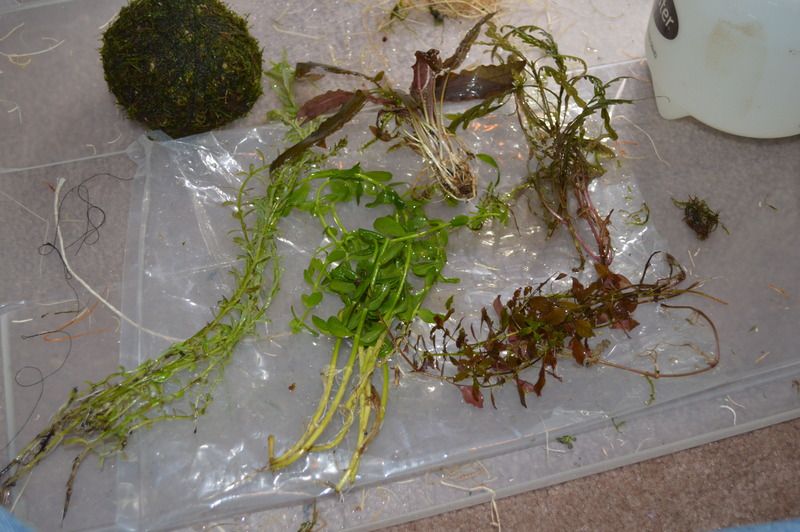 Step 8: Chop the stems into 1 inch segments making sure there is at least one node per segment to get a good growing point. Mix well.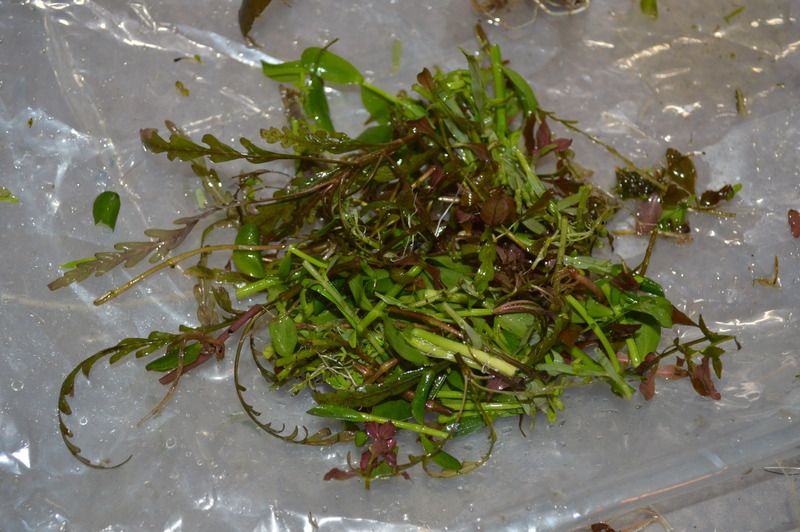 Step 9: With wet hands grab a handful of plant bits, put on the ball, and wrap. I used dark green cotton sewing thread to wrap both the moss and the plants.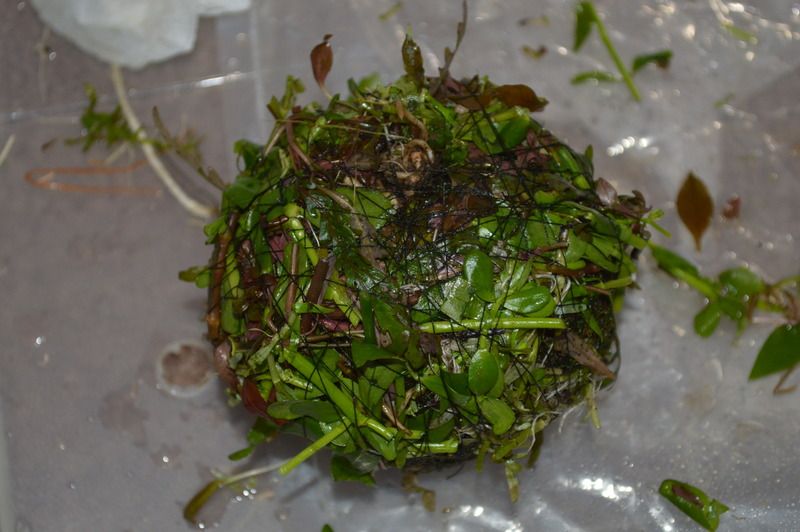 You may notice the lack of Crypt leaves. It turns out I wrapped the inner ball too tightly to get the whole thing inserted so I ended up having to make a divet in the outer layer to shove roots and rhizome in. Note to self: wrap more loosely next time.
There you go, Phil's As Authentic As Able ADA Method Wabi Kusa.
Cheers,
Phil