Discussion Starter
·
#1
·
Since I'm poor college kid on a severely limited budget, I can't afford to drop hundreds on plants or supplies. However that doesn'tkeep me from practicing my aquascaping skills.
My mother is in love with my 30 gallon planted guppy tank. She wanted me to do something like that in her 55 gallon, very dimly lit community tank. Knowing she was not prepared to make the investments neccessary to make her tank look like the ones I've shown her in books and here...for mothers day I gave her the next best thing. I went to and arts and crafts chain store and bought like $60 worth of artificial plants. I took them home, rinsed them really, really well and I spent th next 4-5 hours creating this...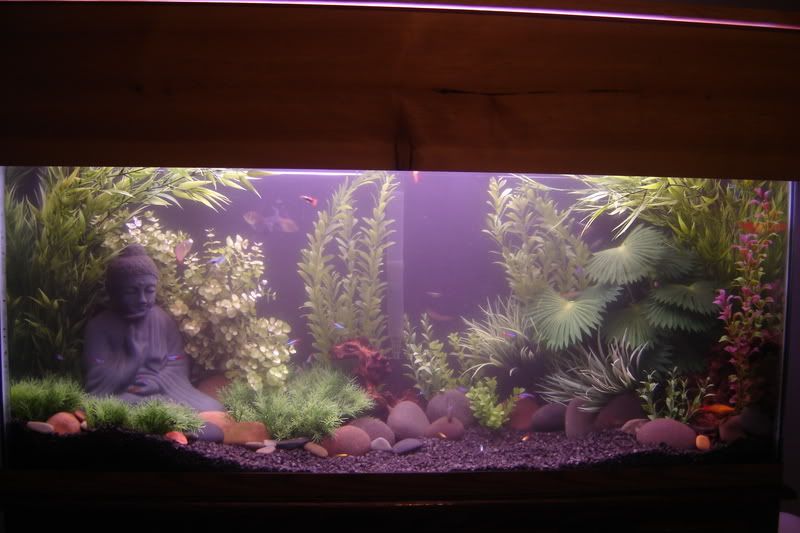 Although it's all fake, and you don't get the true awe you get from a beautifully planted tank, I still really am happy with how it looks. Dear Mother wouldn't have the patience to put up with maintenence on a tank like that, but she can still have that look.
What do you guys think? Tacky...or a good way to practice design on a dime, so to speak.
~Adam