Hi all im selling a Brand NEW AquaticLife CO2 Regulator with Lighted Solenoid and and paintball adapter NEW and in box.
Im selling this set because i simply dont need it. I purchased it months ago with the intention of setting up a 3rd tank but never did..
Ill also throw in some Drop Checker Fluid from GreenLeaf Aquariums for free if your interested.
Price for both is $145. SHIPPED
"For the record i only have a few post because my original login information from 2008 was lost."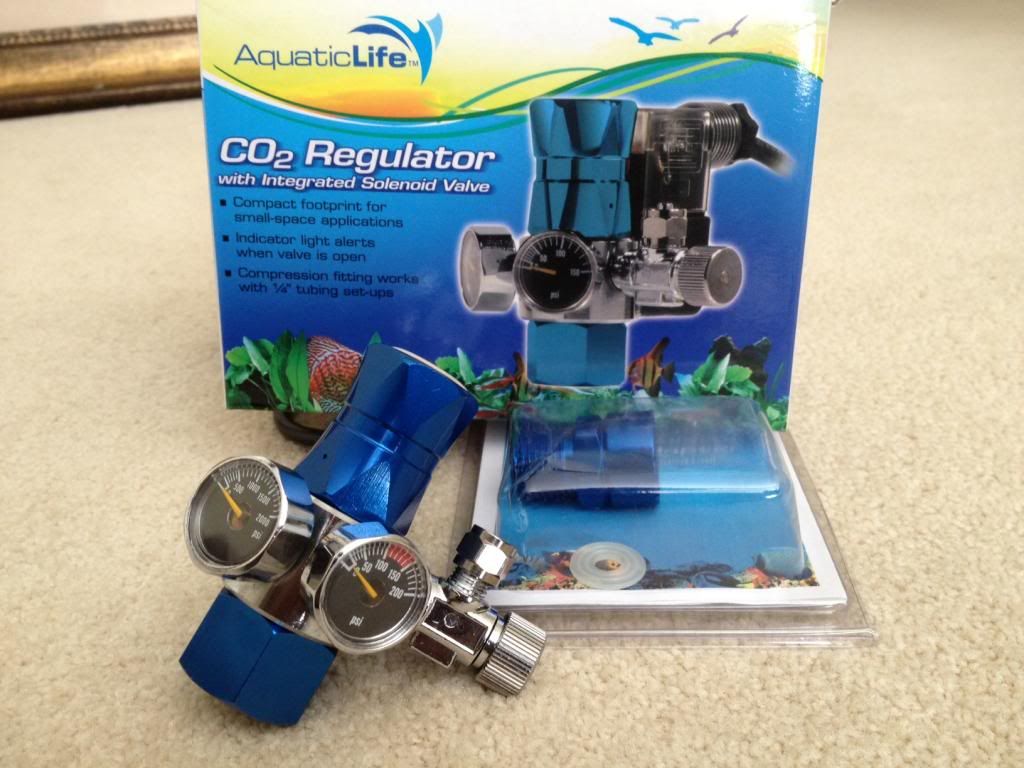 PM ME