Discussion Starter
·
#1
·
Hi again...
Not stopping on the liquid water collumn fert (which is going to be released soon enough), I also plan to mass-produce root fertilizer (as in ADA substrate inserts, JBL 7 balls, azoo balls, ect).
My next product is going to be in tablet form.
Again I would like to ask for your opinions on this one, label design and whatever there is you have to say about the product.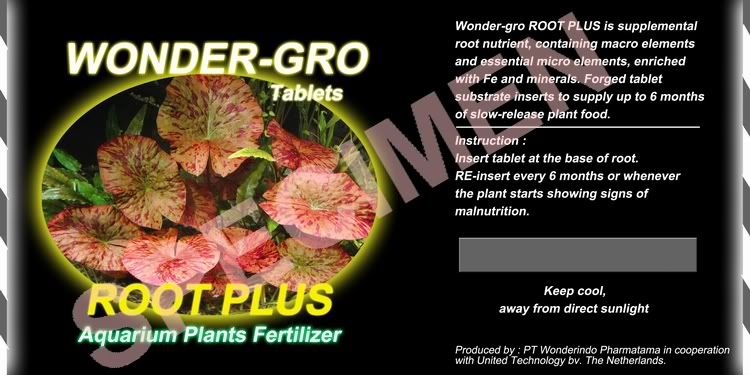 Tablet is double sided, one side with groove and another with initial stamping.
Each tab weigh in at 3.1-3.2 grams.
Tablet disintegration is slow enough, does not dissolve at all during insertion process, so it is quite mess-free unlike some made made balls/inserts.
Content : N, P, K, Mg, Cl, Ca, S, C, Mn, Mo, Zn, Cu, B, Fe, Minerals, Binder, Tableting agents, Filler, etc.