Looking to sell a bunch of my aquarium stuff... just super bored with it and looking to move onto other things... not to mention I have so much crap that I'm just overwhelmed...
I will be adding things as I go along...
Rimless 33 gallon $300/obo This is well over a $700 setup new. (no fish no plants)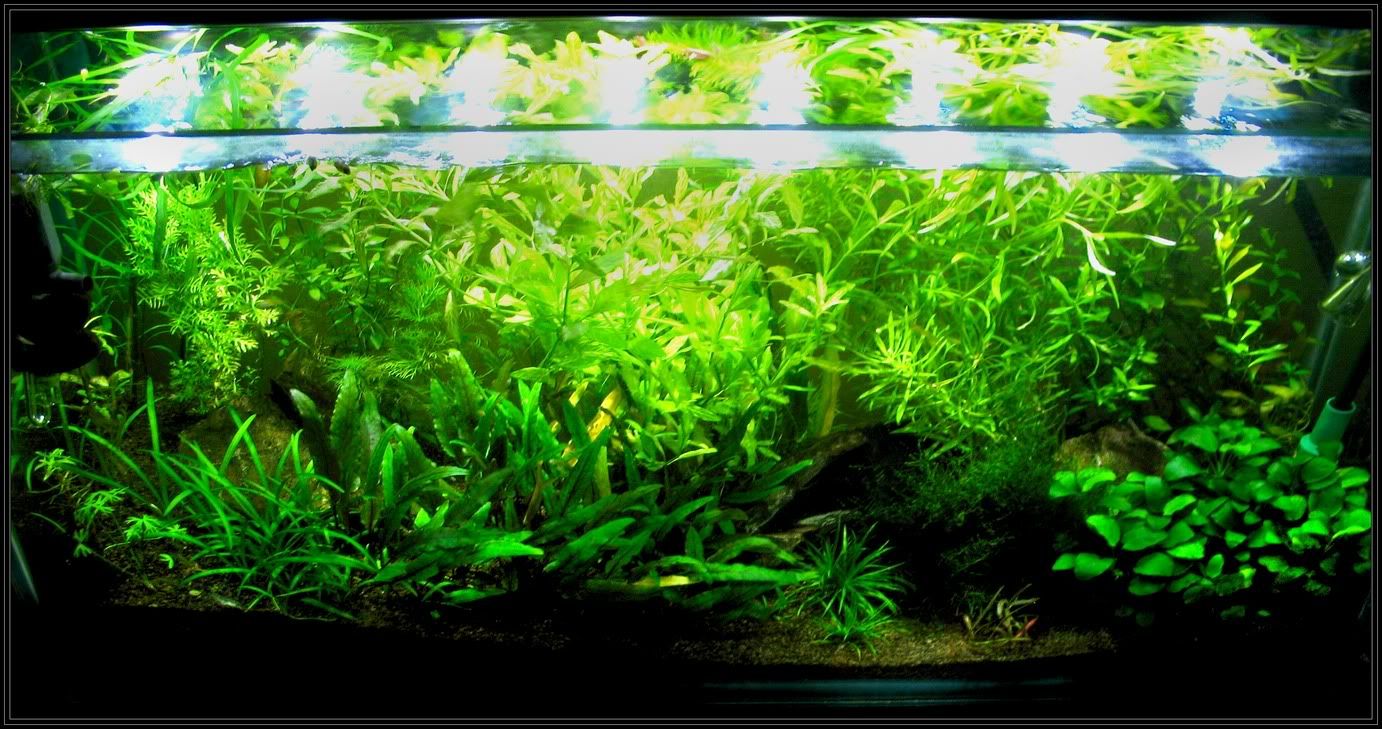 tank made by defunct saginaw company 12x38x 18"H ($200 new price)
nice flip up T5 HO light 36" with 4 bulbs and blue LED. ($150)
Eheim 2215 with intake and spraybar inclues seasoned media ($100)
JBJ regulator ($100)
glass diffusor ($25)
hydor nano powerhead ($35)
timer ($10)
power strip ($5)
Stand made out of marble slab and 1" square steel tubing. ($100)
($725 new price)
Compare to this aquarium that 6" wider, but is $319 alone:
http://www.greenleafaquariums.com/glass-rimless-aquariums/rimless-aquarium-91-l.html
If you've been looking for a nice rimless tank to upgrade or to have some fun with, this is a great tank. Plug and play if you have a c02 bottle Delivery is available within reason. (local lansing area)
Next up, rimless old style thick glass 65B/50B stack $205/obo (no fish no plants) ($115 for glass ($1 per gal) $25 for lights, $30 for stand, $35 for filters
65B over 50B Tanks have standard breeder dimensions.. 36x18 65 is like 24" tall and 50 is like 18"
AC70 w/ media
AC110 w/media
both filters have new impeller shafts
36" strip light
24" strip light
Iron stand
Sand substrate in both
Can include rock if desired (some flat, some field stones)
Now of course it doesn't compare even close to this ada tank, but a rimless tank of this size is $450
http://www.adana-usa.com/index.php?main_page=product_info&cPath=76_25_29&products_id=120
NExt: 37H over 29. $140.00/obo ( $66 for glass ($1 per gallon) $15.00 for each filter, $15.00 for each hood/light, and 15 for stand.
Tanks with standard 29 dimensions. 30"x12" and the 37 is like 30" high and 39 is 18 I think...
Tops and strip lights
Tetra whispter 60 with several extra cartriges
AC70 with media
new impeller shaft
Sand substrate
No decor, could provide rocks if desired
2x 10 gallon $50 Just this stand, new, is going to cost around 50 bucks.
10 over 10
iron stand
double air pump
2x sponge filter
hood and lights
2x 50w heaters
5.5 gal tank with hood, incandescant light sponge filter, hydor 10w mini heater, nano glass diffusor [strike]$35.00[/strike] $25.00
Finally (tank wise) I have a 40H over a 35L with a 2x4 stand. $90/obo ($1 per gallon and $20 for stand/lids/etc)
Tanks are 36" x 12". 40 is like 22" and 35 is around 18" tall.
stained 2x4 stand
1 glass top (36")
sand substrate
35 gal tank is painted on outside of sides and back
no filters
no lights
Tanks may or may not have heaters available for small additional charge.
NExt, Brand new never used Marineland Double Bright LED light. 36"-48" $90/obo
Eheim 2028 KNOCK OFF (JEBO) with intake and outtake $50/obo2x WavePoint 36" t5HO 4 bulb light fixtures with legs [strike]$150/obo[/strike] $125.00/obo each
http://www.google.com/search?hl=en&...&um=1&ie=UTF-8&tbm=isch&source=og&sa=N&tab=wi
Coralife 2 bulb PC light fixture 48" $50/obo
Manzy wood for small tank (lots of small pieces that can be tied together) $30
Let me know if I have something priced stupidly...
Some Items CAN be shipped at your cost. Local pick up preferred.
Paypal "gift" payments or add 4% for fees but cash is king.