Recent FTS
(Updated 3/3/13)
Plants: Hydrocotyle tripartita, various mosses, Crepidomanes auriculatum, Crypt nevilli, Crypt wendtii
-------------------------------------------------------------------------------------------------------------
I am dry starting a 5.5 gallon before I go off to college so that it will be ready to set up when I move in to my apartment. This little project is to curb my aquarium craze, because I bought a 25 gallon cube that I have decided to save for later. I also need a reason to go to the fish store and visit the cute guy at Neptune's.
Undergravel filter made out of drip system tubes and biomedia.
Threw together a hardscape, and dry starting F. fontanus and H. tripartita. Ugly.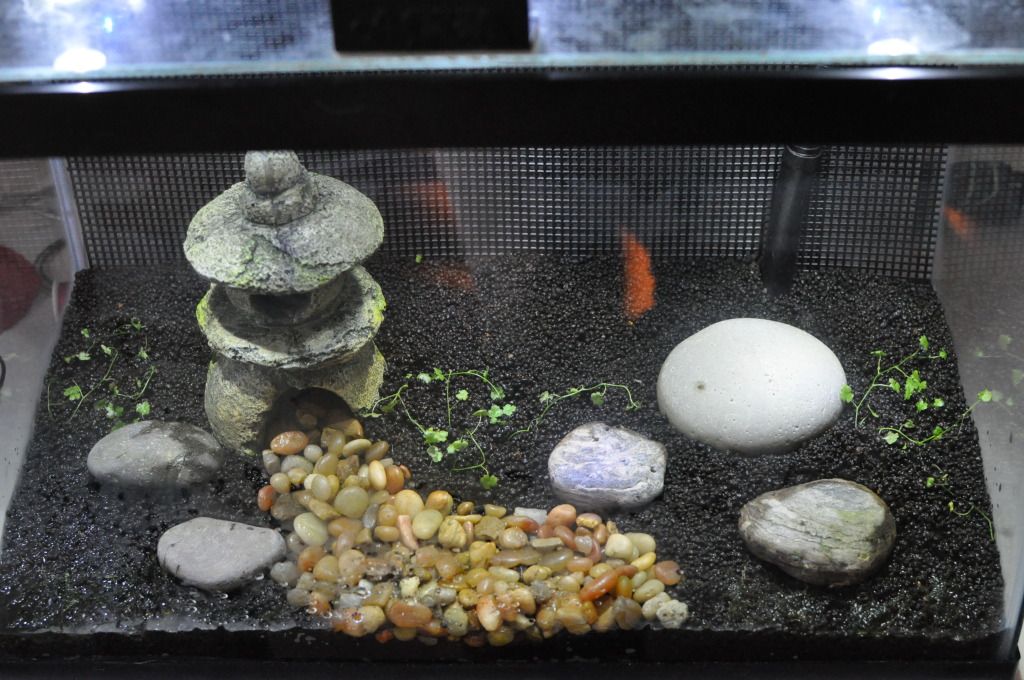 Third try, I think the shrimp might appreciate the driftwood better. It's been 3 weeks since the last photo. I don't think the F. fontantus is doing much.
Still wondering if I should scrap the stones altogether.
:fish:Any thoughts, good or bad, on hardscape? I figure I don't have to finalize anything yet, and might as well get some opinions before I put in an order for shrimp.