Discussion Starter
·
#1
·
The owner of my LFS gets these fish in sometimes with his pond and aquarium plant orders, but has no idea what they are. Usually they are in his plant tanks, and a couple other tanks, but none are for sale, but I've taken him some zoa frags and anthelia in the past, so I managed to persuade him to sell me 4 of them for my 5 gallon planted cube I built. They're pretty interesting to watch, and have even bred in one of his planted tanks.
They are about an inch, maybe slightly longer, but just barely, and from the others that were in the tank, that is about as long as they get.
Anyway, would anyone happen to have an ID on these: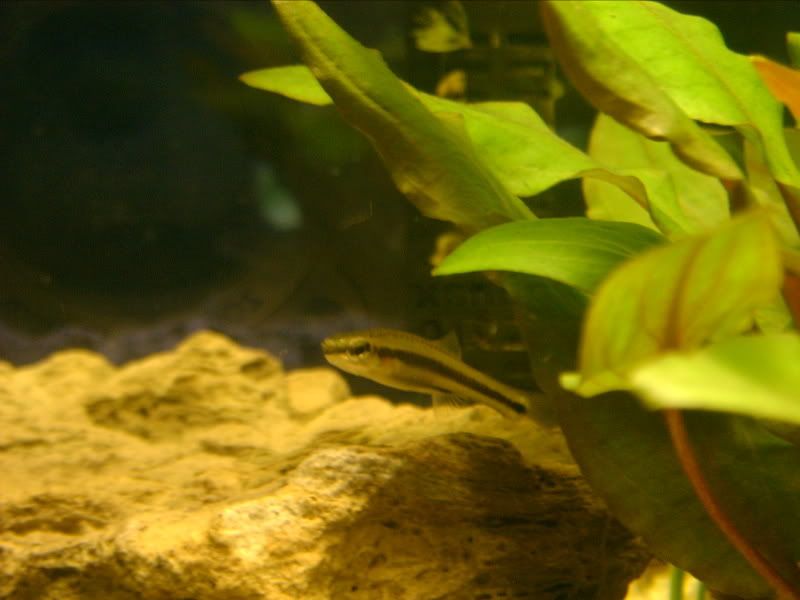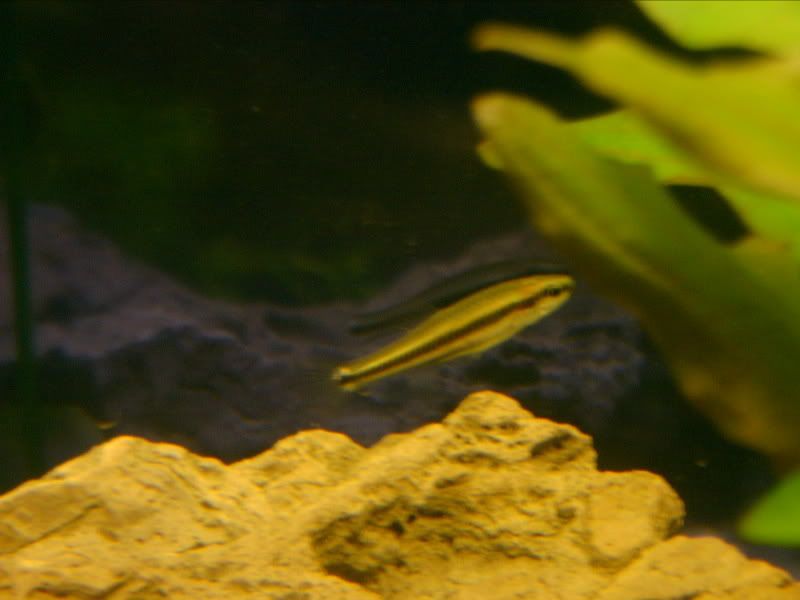 The pics aren't the best in the world, they're kind of hard to get a shot of because of their movements. Usually when I walk by they'll come to the glass and watch me for a bit, then go about their usual investigations.